Scroll down for English explanations - alternates with German explanations.

Leider konnte ich nicht Angelika warten, um mich persönlich für ihre tolle Leistung zu bedanken. Ich habe es dann auf Facebook nachträglich gemacht. Ich bin zu sehr Shipspotter, als ich sah, dass die MSC LIRICA dabei war, uns zu folgen.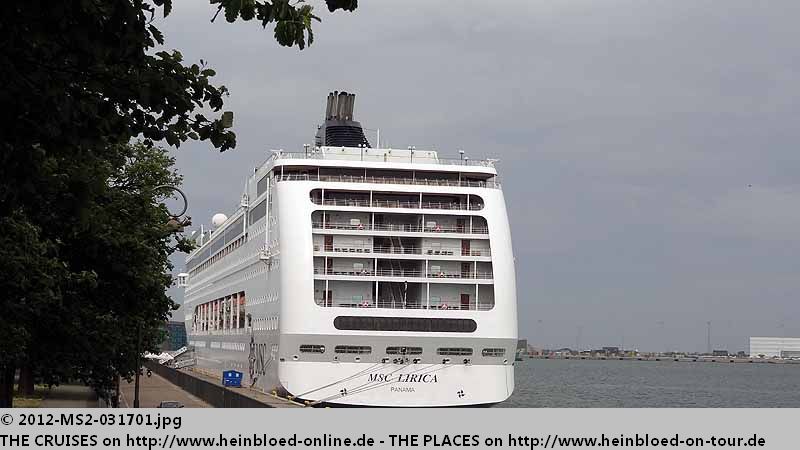 Unfortunately I could not wait for Angelika to thank her for the great performance. But I did it later on Facebook. I was too much shipspotter but to miss MSC LIRICA which followed us.

The chances to take pictures of her with out any ropes, bunker ships, quays, passenger bridges are very little and I would not get it so soon again.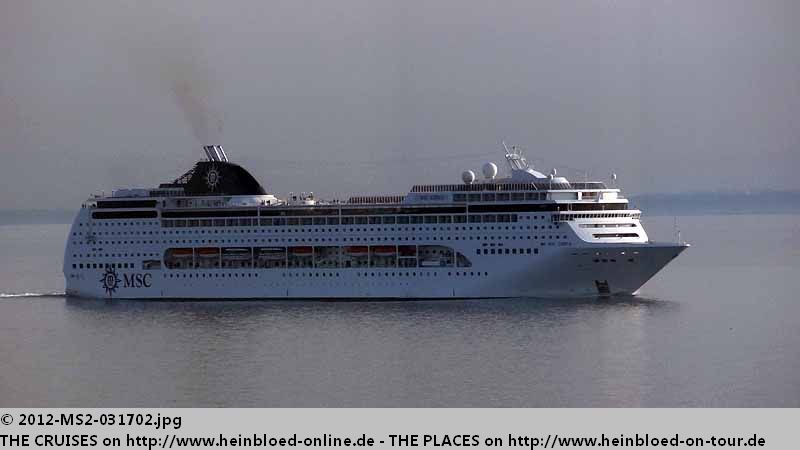 Die Chance sie so freistehend ohne Taue, Bunkerschiff, Kaimauer, Passagierbrücken aufzunehmen, bekomme ich so schnell nicht wieder.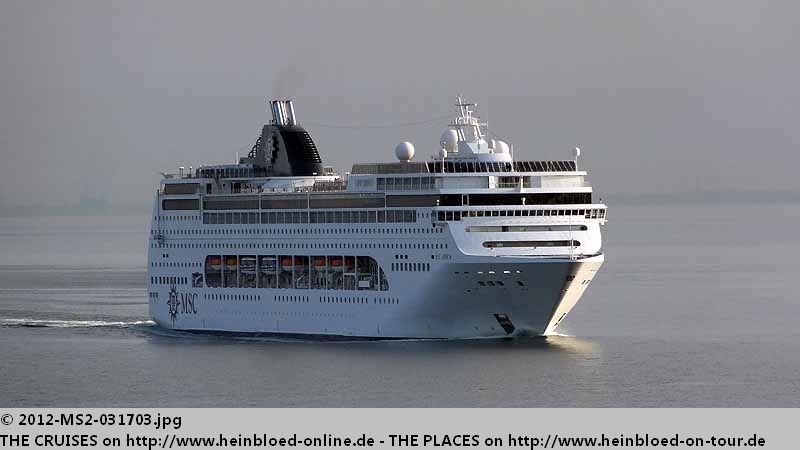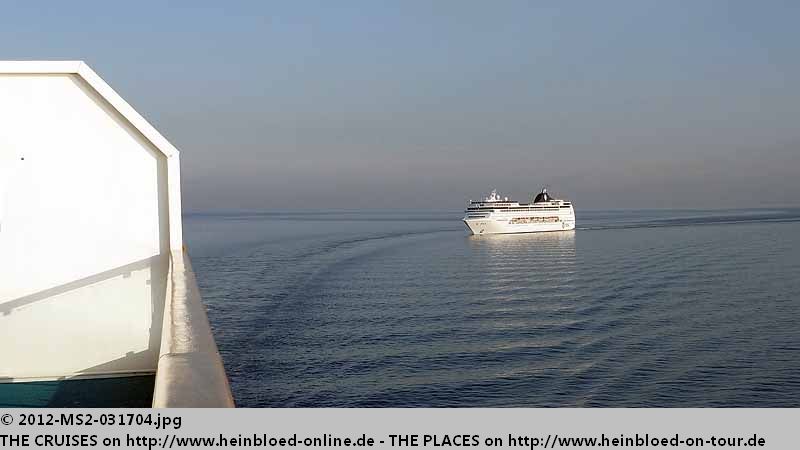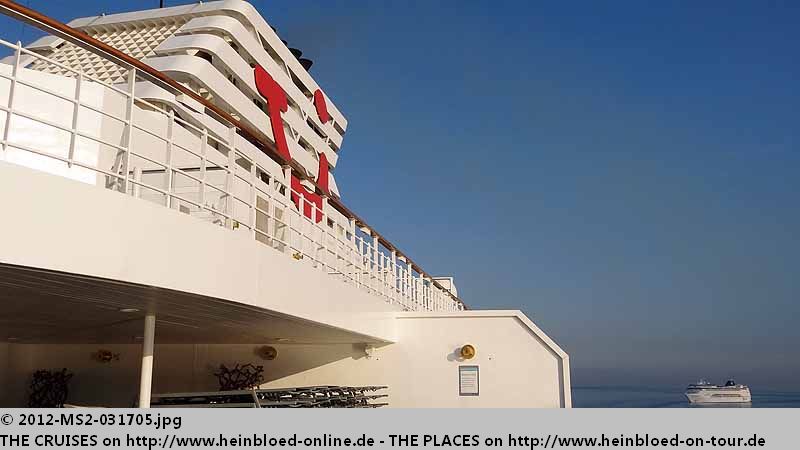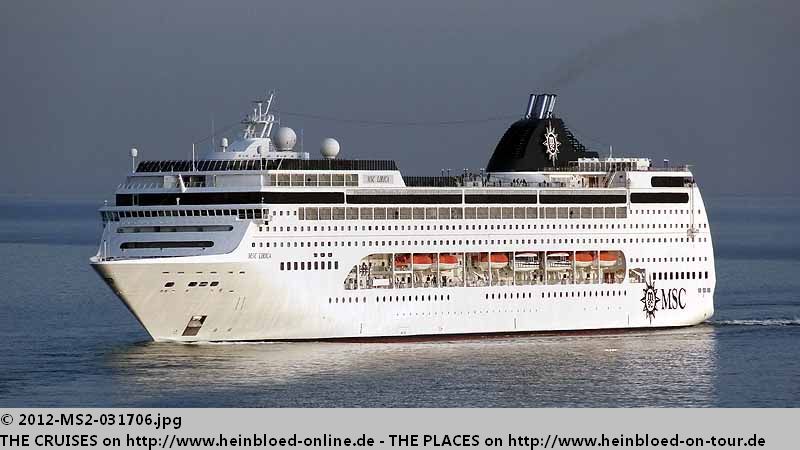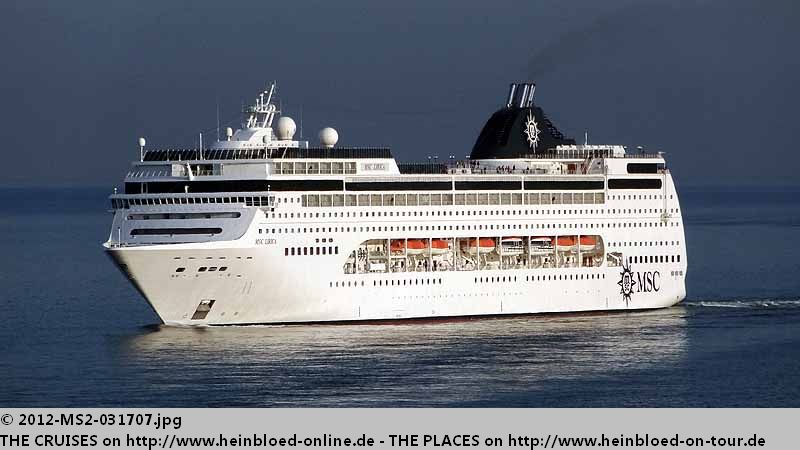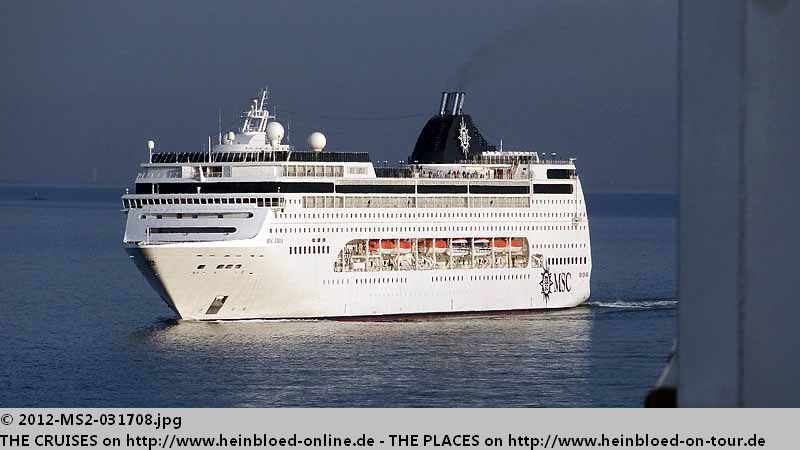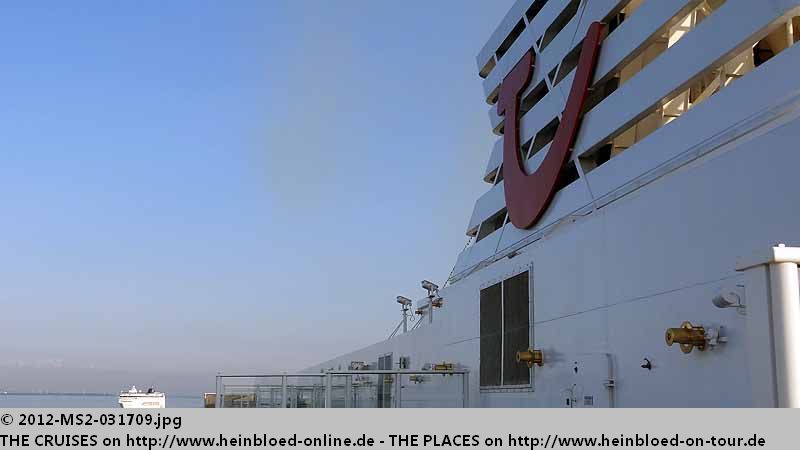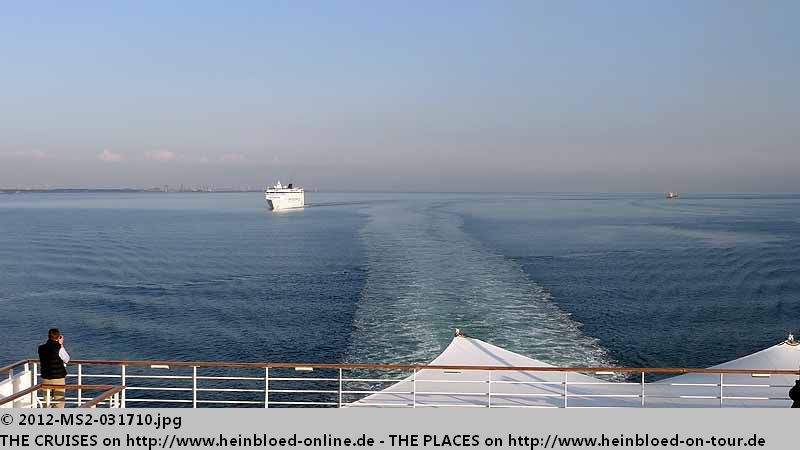 Zu meiner Überraschung schloß sich ein weiteres Schiff: Wie ich hinterher im Internet feststellen konnte: QUEEN VICTORIA.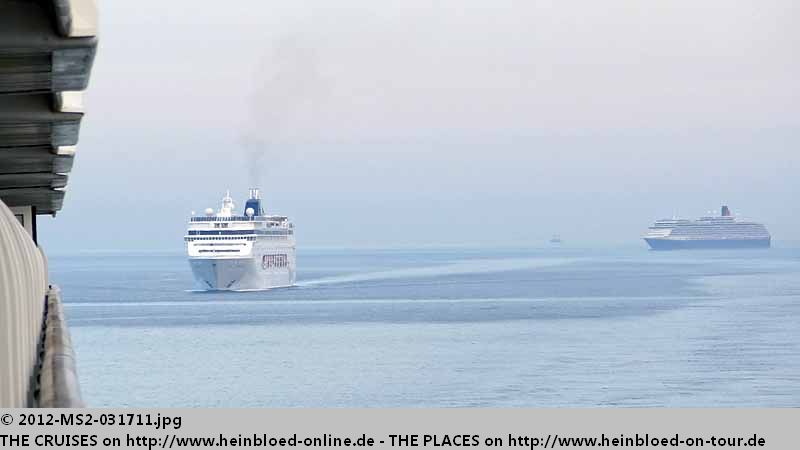 To our surprise another cruise ship followed: Later we found out it was QUEEN VICTORIA.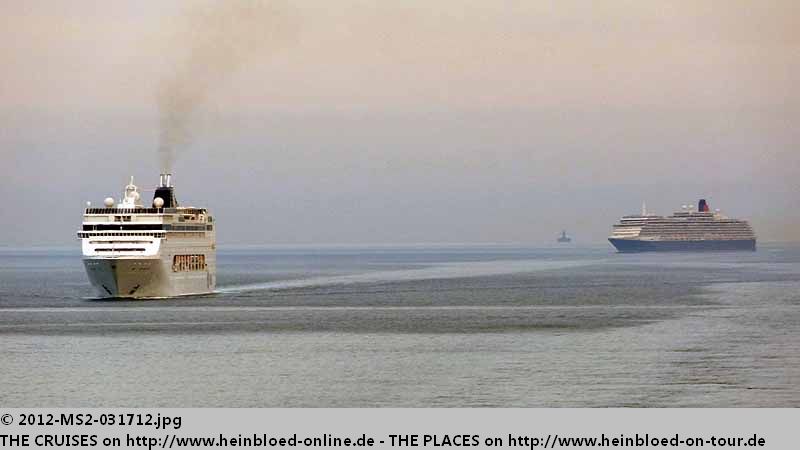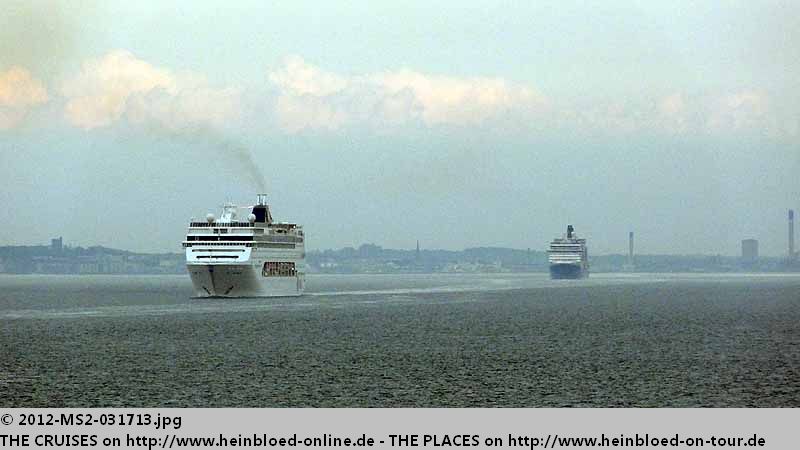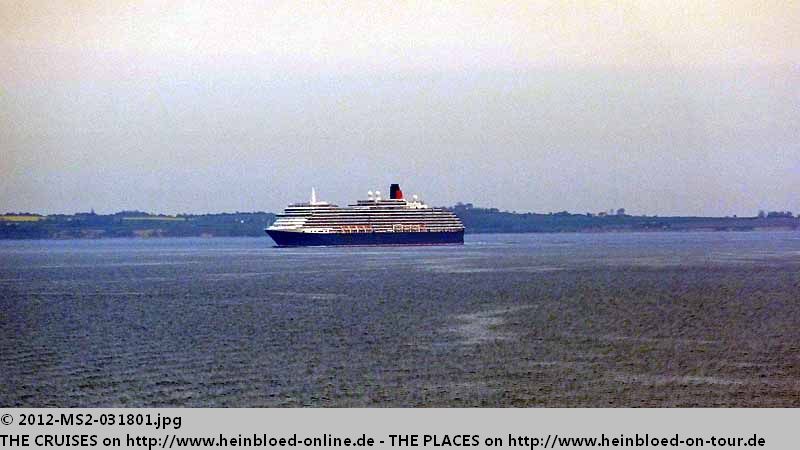 Aber sie überholt uns leider nicht mehr.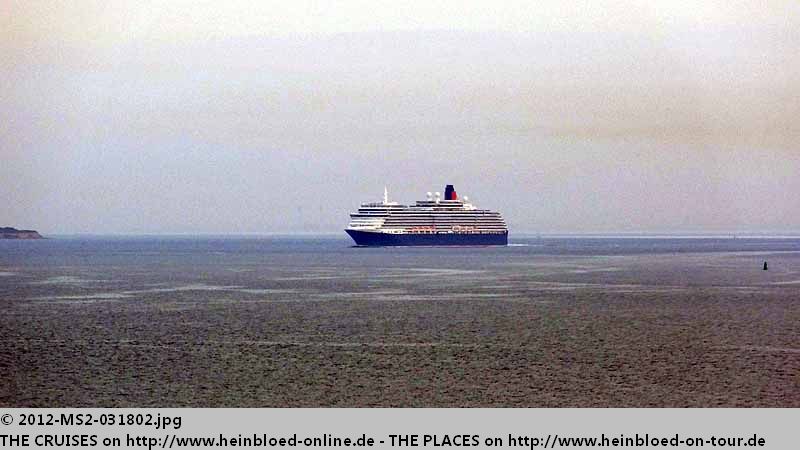 But unfortunately she did not try to pass us.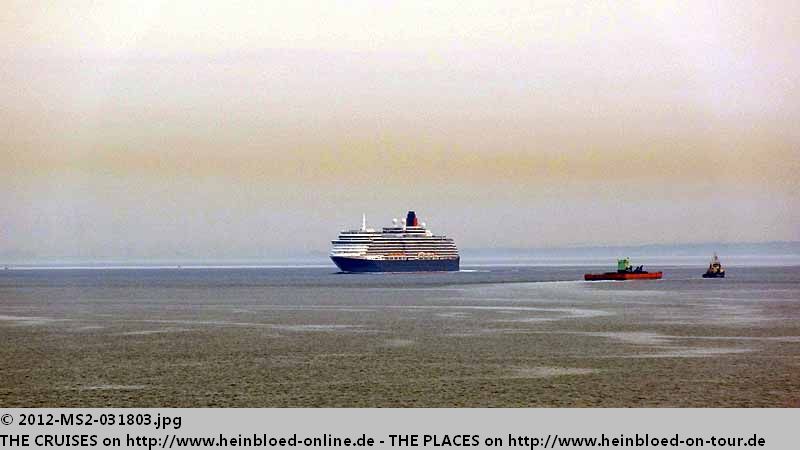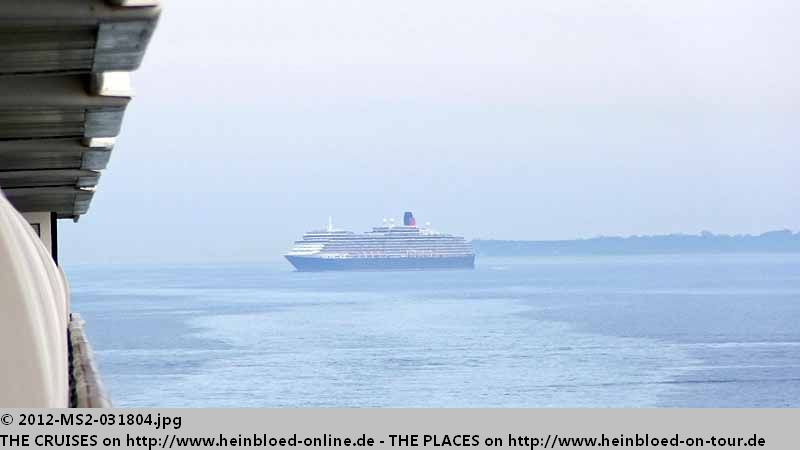 Now we had the Danish coast on our side and so passed Kronborg Castle.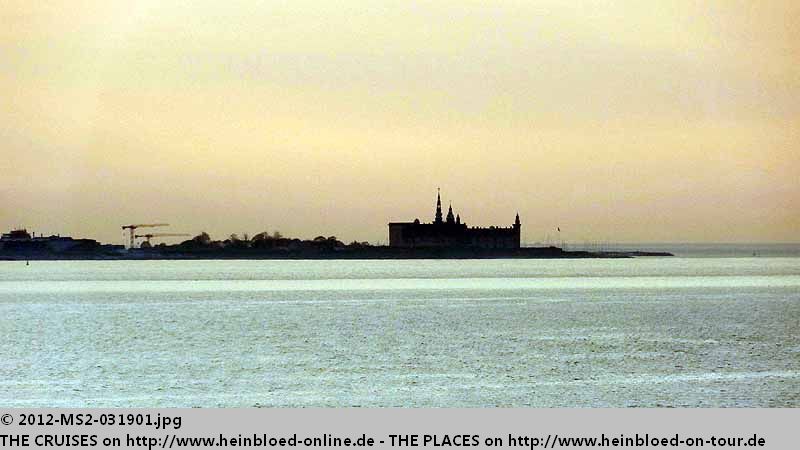 Nun haben wir die dänische Seite auf unserer Seite und fahren an
Schloß Kronborg
vorbei.
"Sein oder nicht sein - das ist hier die Frage..."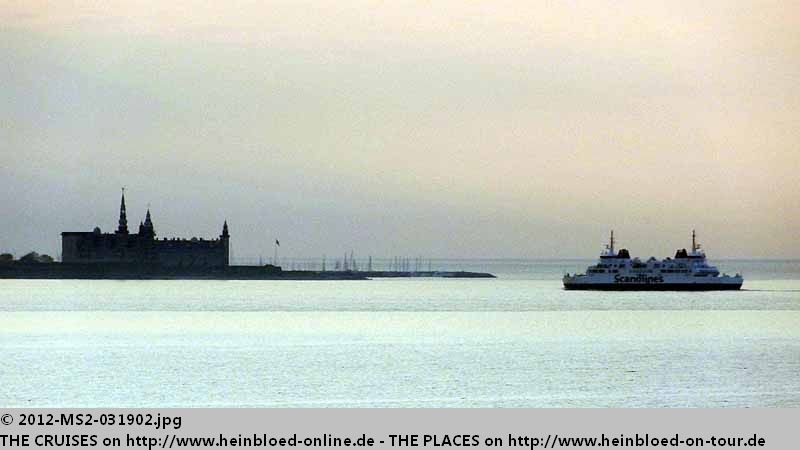 "To be or not to be - that is the question..."

But this we keep it for September.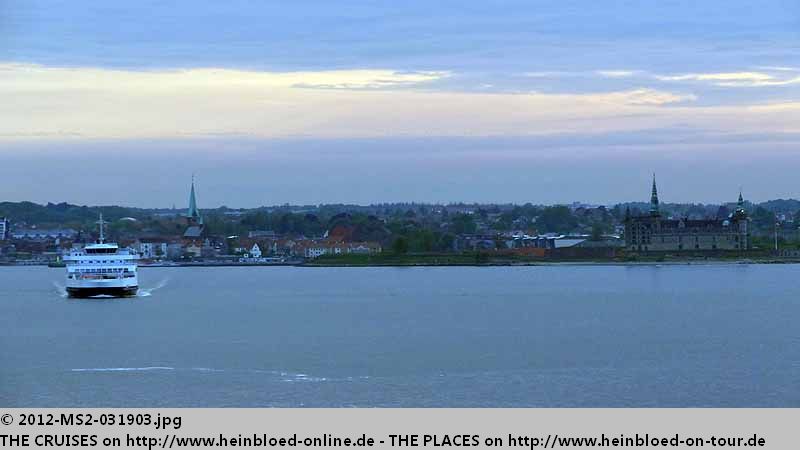 Das heben wir uns für September auf.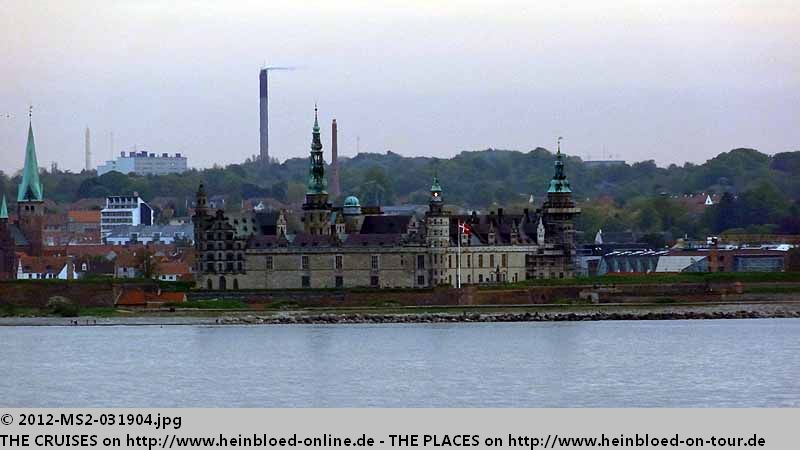 Before dinner we had a look around on the ship. This night not too activities were offered but watching soccer on TV: It Champions League Final in Munich.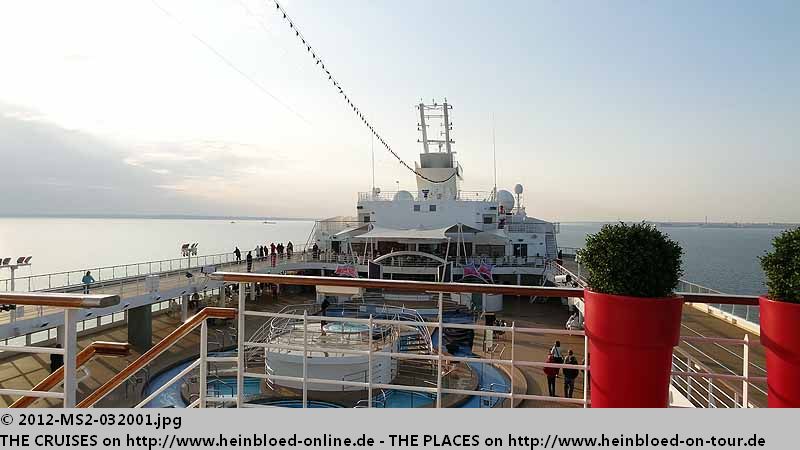 Vor dem Abendessen sehen wir uns auf dem Schiff um. Heute Abend gibt es nicht viele Aktivitäten außer Fußball-Gucken: Es findet das UEFA Champions League-Endspiel in München statt.
Wir gucken uns mal um, was es so gibt, aber wir wollen erst, wenn das Spiel übertragen wird, ins Restaurant.

We looked around what they offered but we wanted to enter the restaurant when the transmission started.

Blue World Sushi Bar.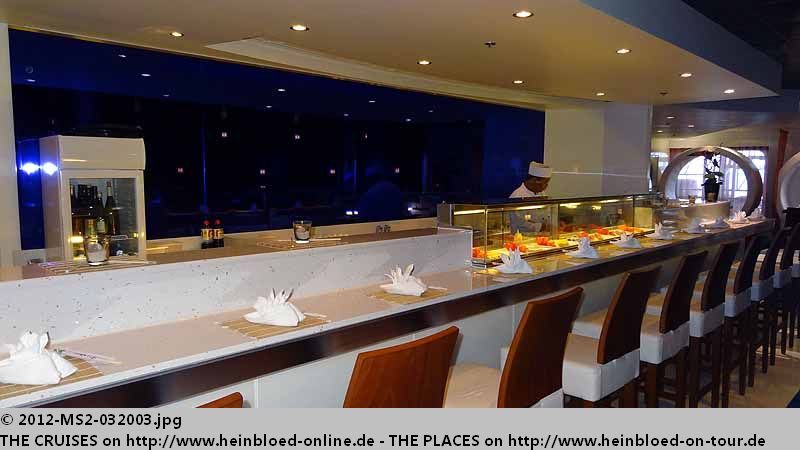 Blaue Welt-Sushi Bar.