Scroll down for English explanations - alternates with German explanations.

An Bord zurück will Bruno erst mal ins Fitnessstudio.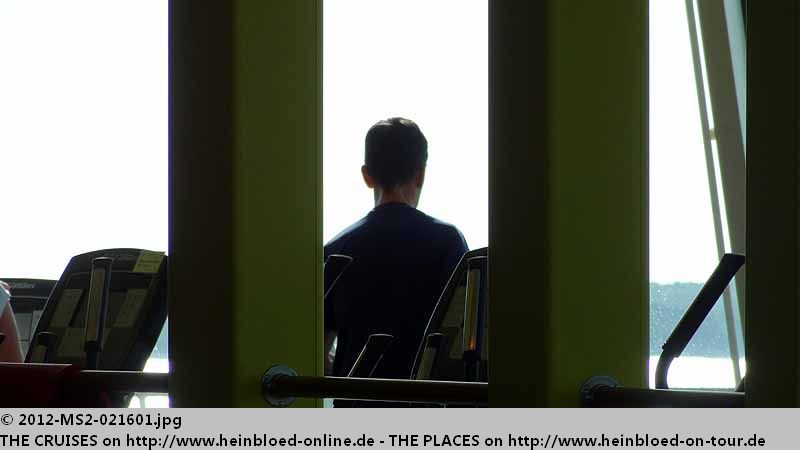 Once we returned on board Bruno wanted to see the gym.

I preferred to go to the Backboard-side of Deck 12 and enjoyed the view from the X-Lounge...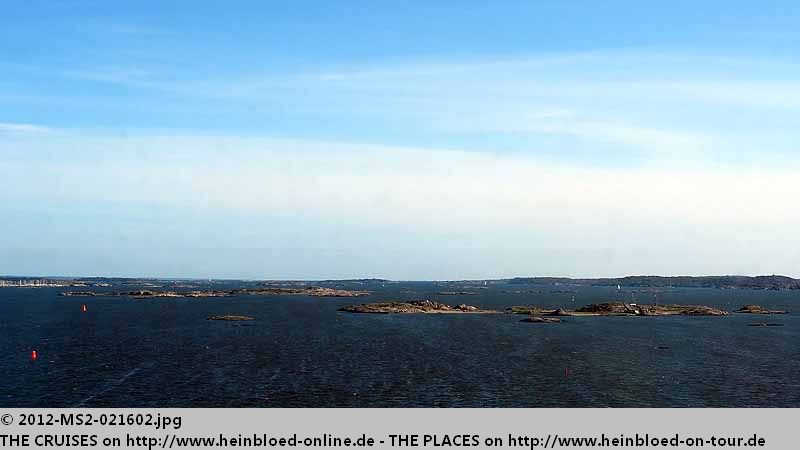 Ich ziehe die Backbordseite auf Deck 12 vor und genieße den Ausblick aus der X-Lounge...
... und ein bisschen mehr.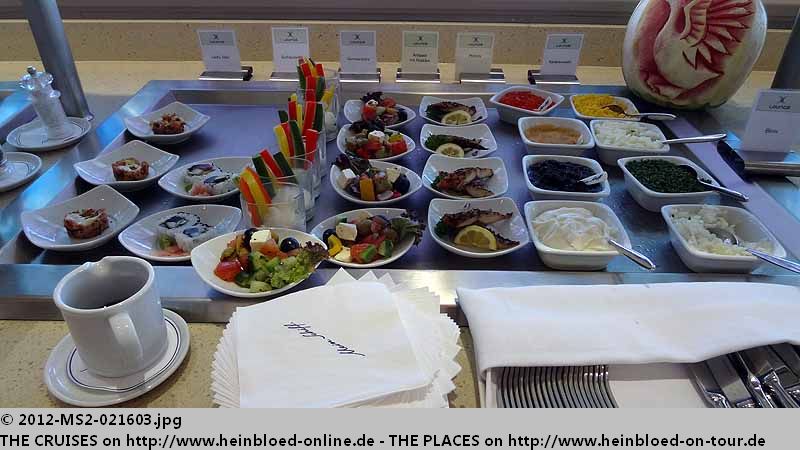 ... and a little more.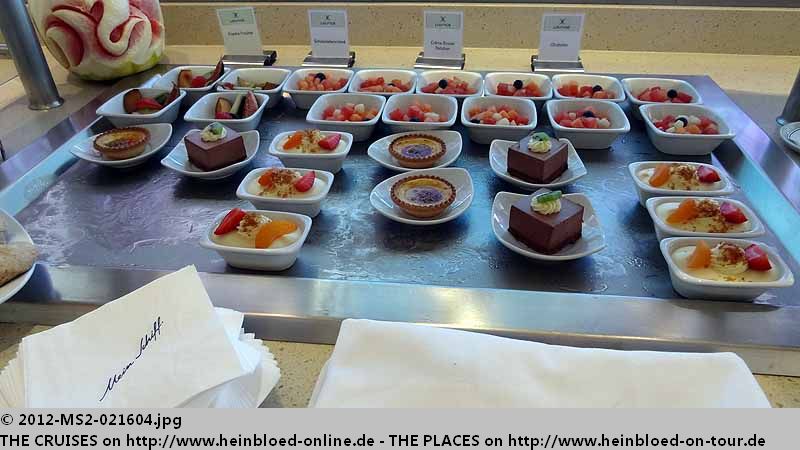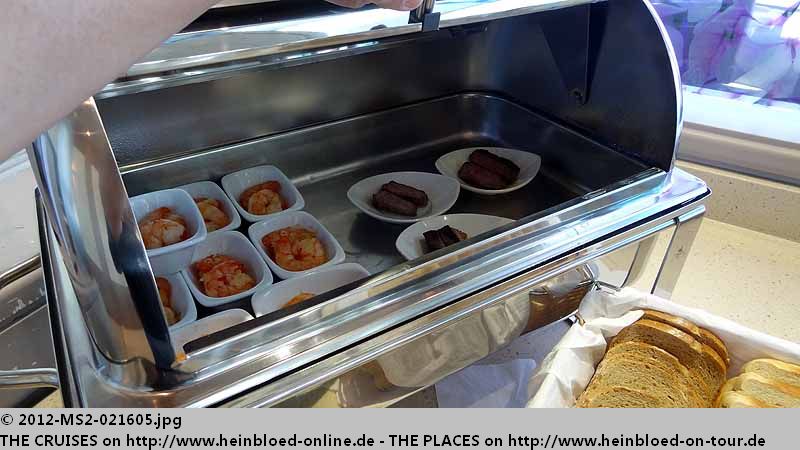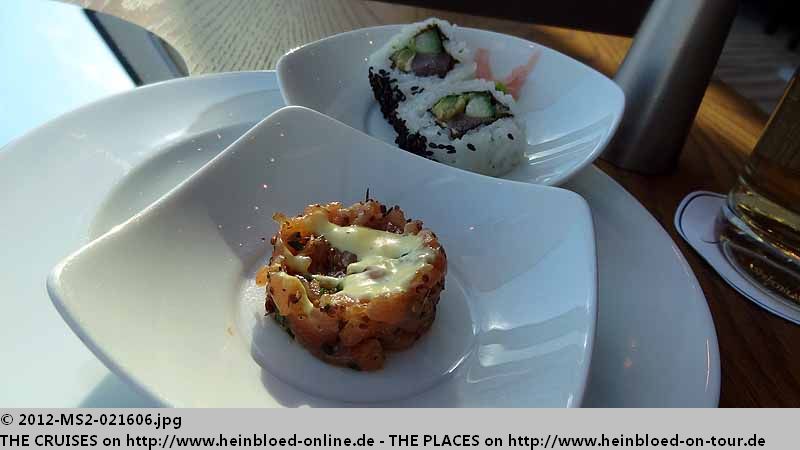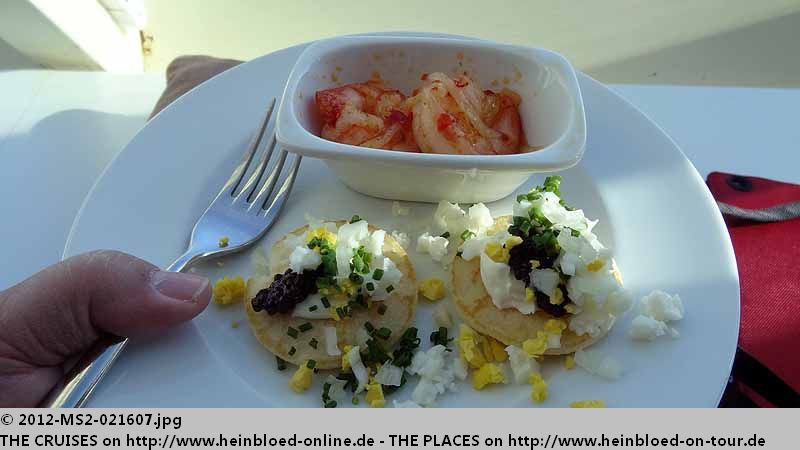 In the cabin I tried to listen to the set sail song on the announcement channel. You hear something. Sometimes the volume was high and sometimes low. But I could not hear anything more or less.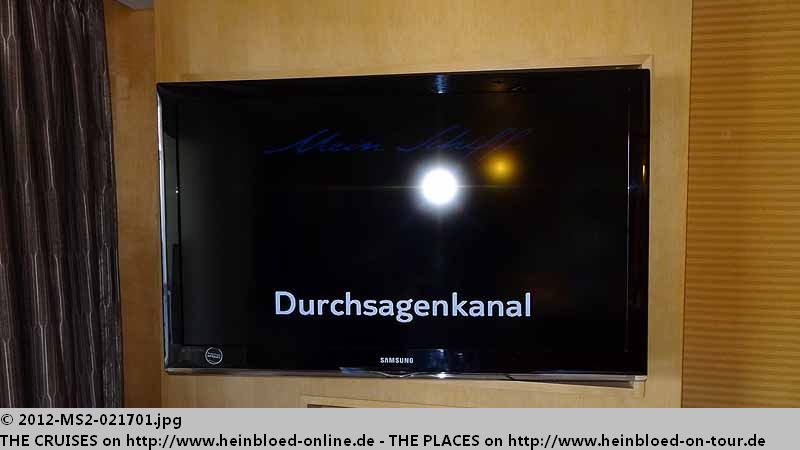 In der Kabine versuche auf das Auslauflied im Durchsagekanal zu achten. Irgendwie hört man mal was, mal nichts, mal laut und mal leise. Auf jeden Fall habe ich wieder mal nichts mitbekommen.
Die Ausfahrt aus den Schären fand ich jetzt nicht so aufregend, wie in Helsinki.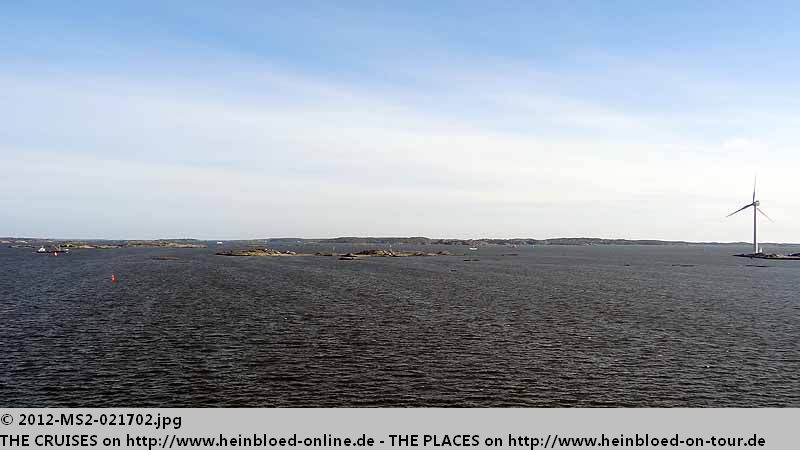 Leaving through the archipelago was not so spectacular like in Helsinki.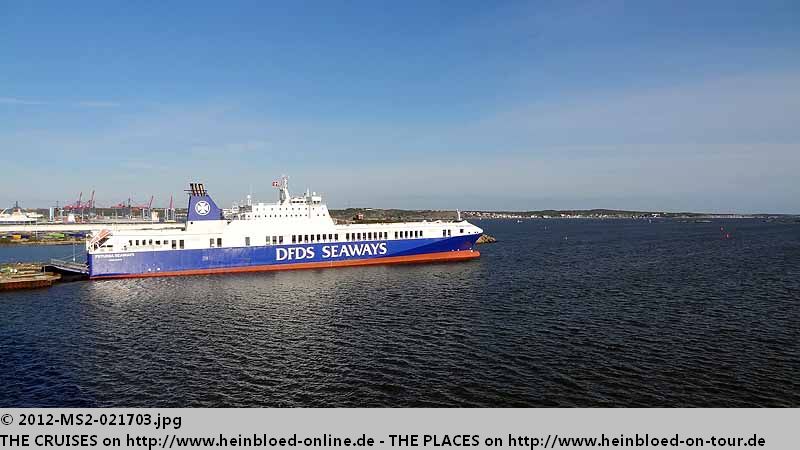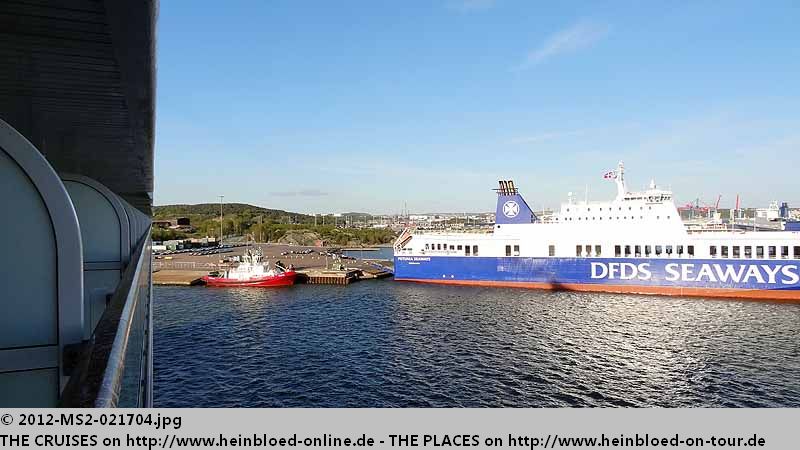 Our taxi driver tried to show us this fortress from the riverbanks in the city center but I never discovered it. But now.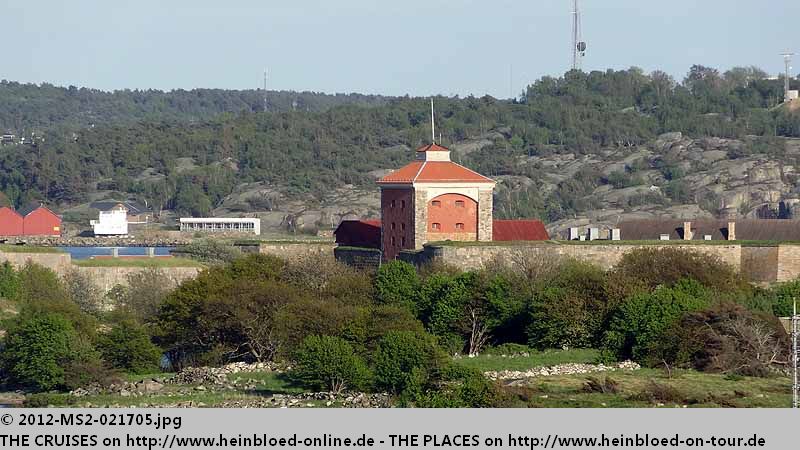 Unser Taxifahrer hatte uns immer versucht uns die Festung vom Ufer in Stadt aus zu zeigen, aber ich hatte es von dort nicht entdeckt, aber jetzt.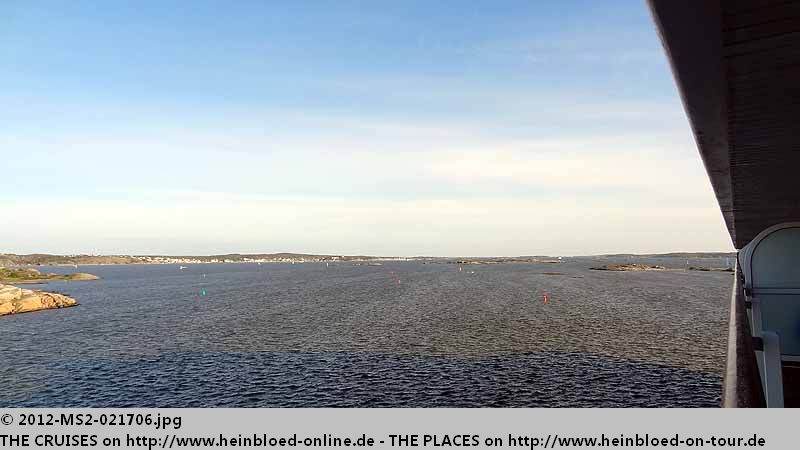 Do we need again to let the Stena-Ferry to go first? Could not anyone from the planning department have a look first into the Stena-schedule?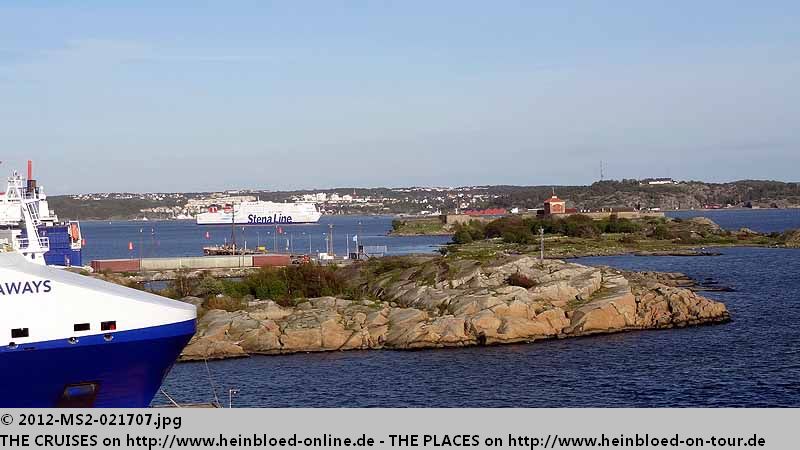 Und wieder müssen wir Stena den Vortritt lassen? Kann eigentlich keiner von der Planungsabteilung vorher in den Stena-Fahrplan gucken?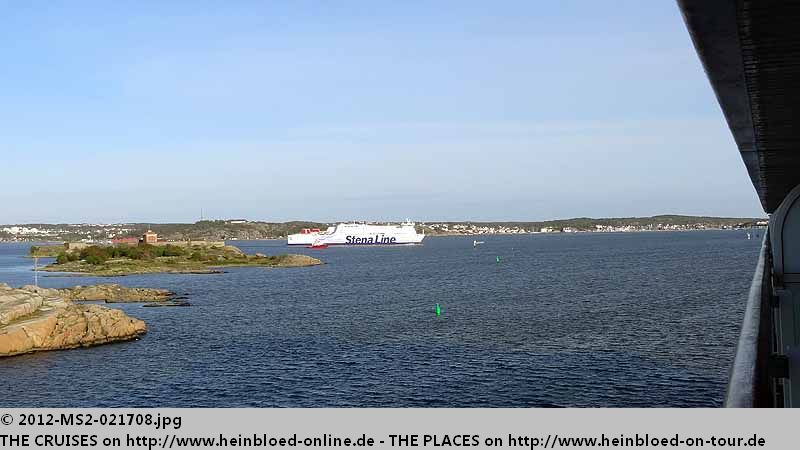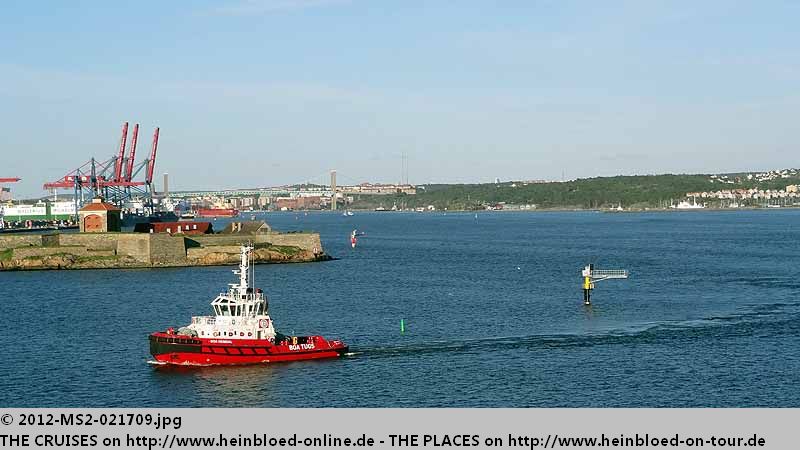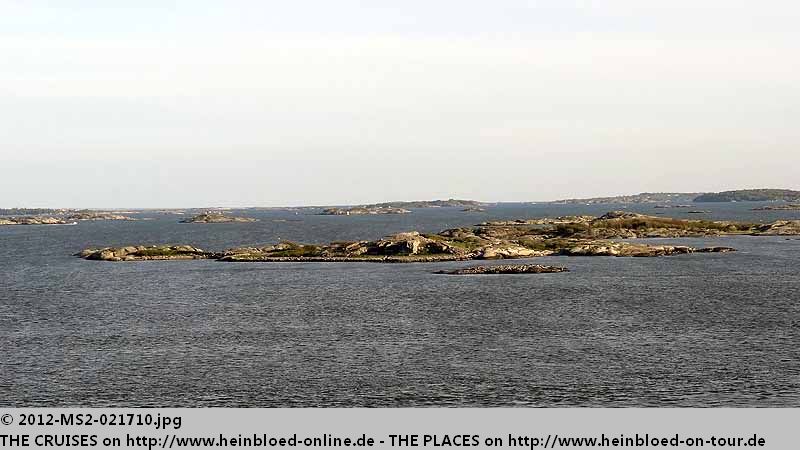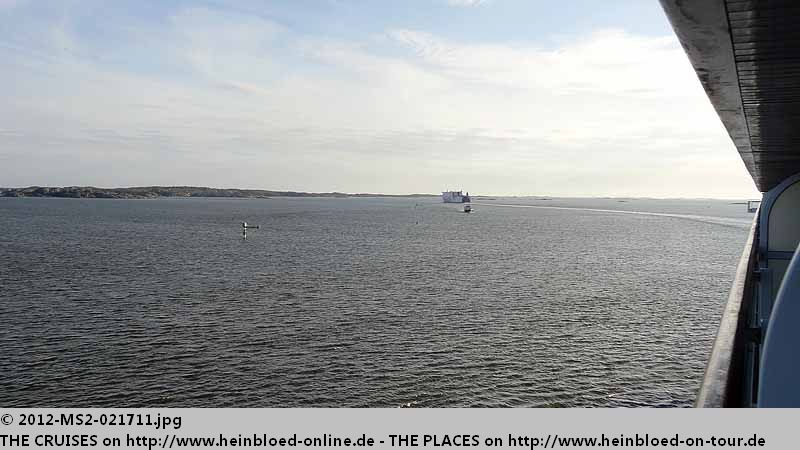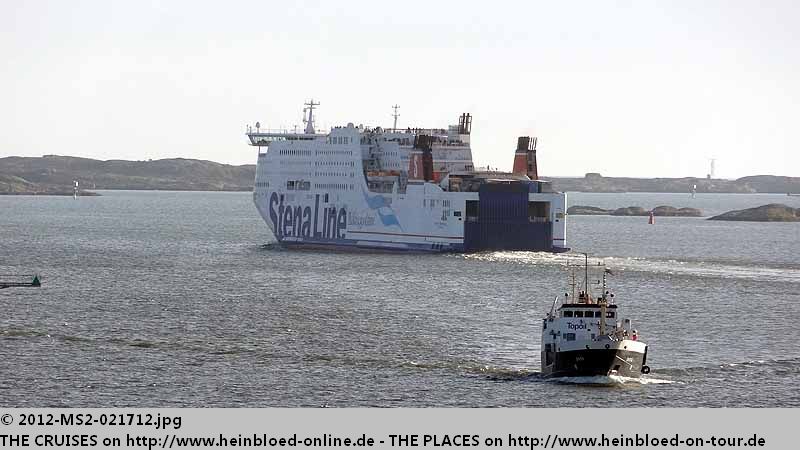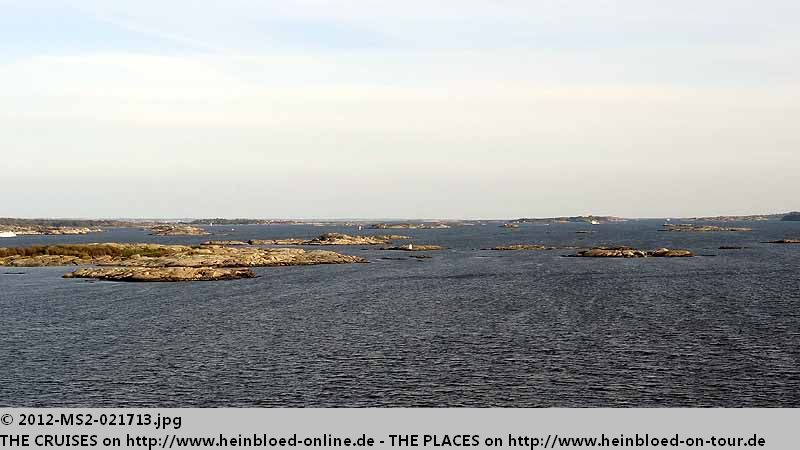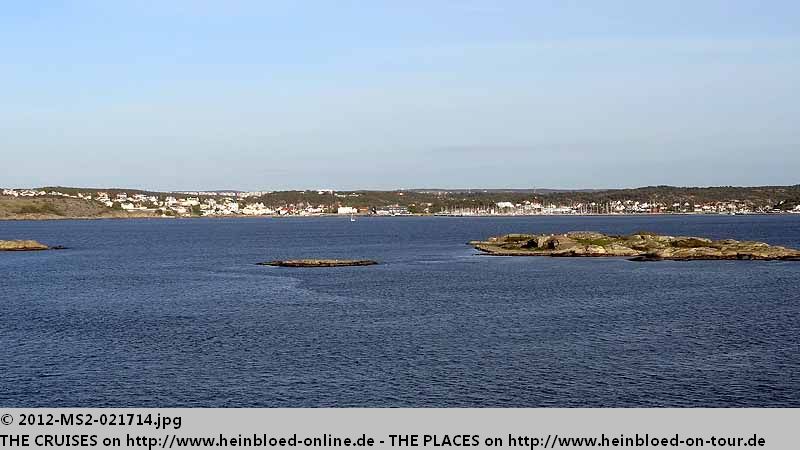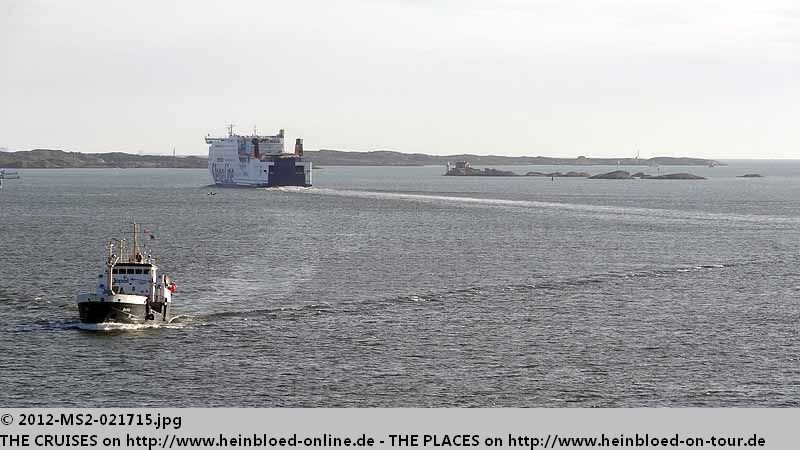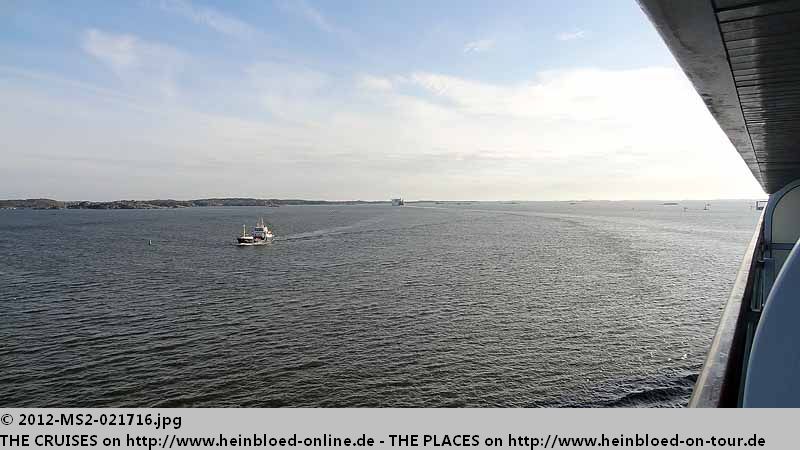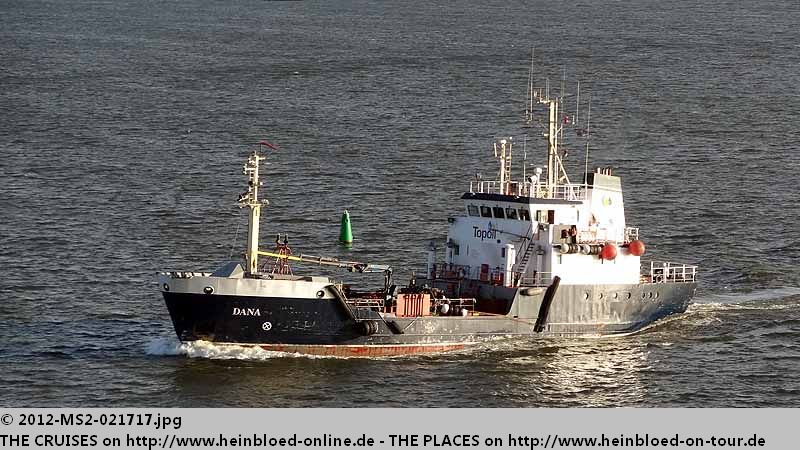 Hej då Göteborg - nett - aber keiner der Orte, weswegen ich extra eine Kreuzfahrt buchen würde, nur um dort wieder hinzukommen.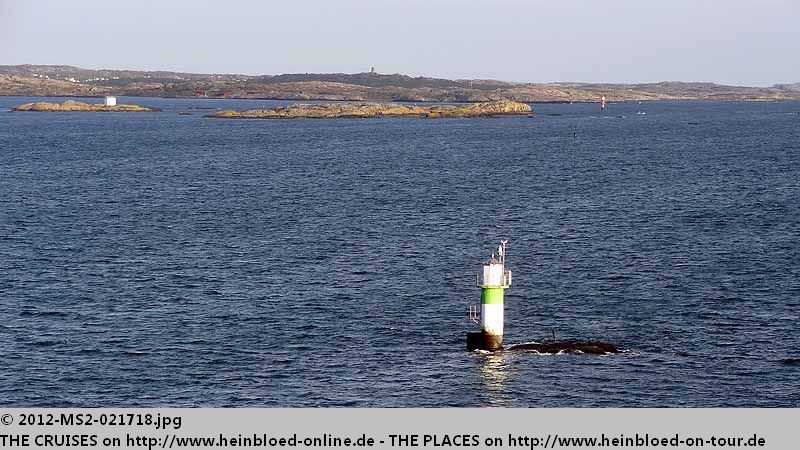 Hej då Gothenburg - nice - but no place I would book a cruise just to see this place again.