Scroll down for English explanations - alternates with German explanations.

Wir fahren nach Hamburg. Bruno wird zum Zug gebracht, den wir mit Ach und Krach noch bekommen, weil der Elbtunnel mehr oder minder zu ist, geht es seit der Stadtgrenze nur noch im Schneckentempo voran. Ich fahre noch zu den Landungsbrücken und mache mal eine Hafenrundfahrt mit.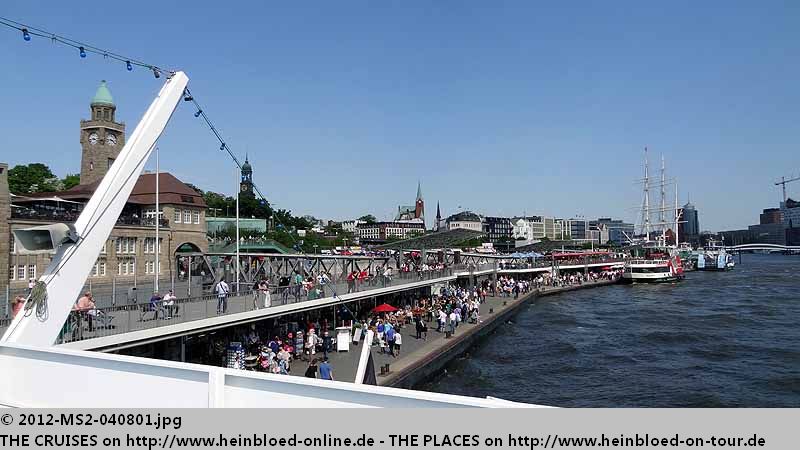 We went to Hamburg. Bruno was taken to the train which we got at the last minutes because all the traffic around Hamburg was congested and it was hard to drive. I went to the Landing Stages and did a harbour cruise.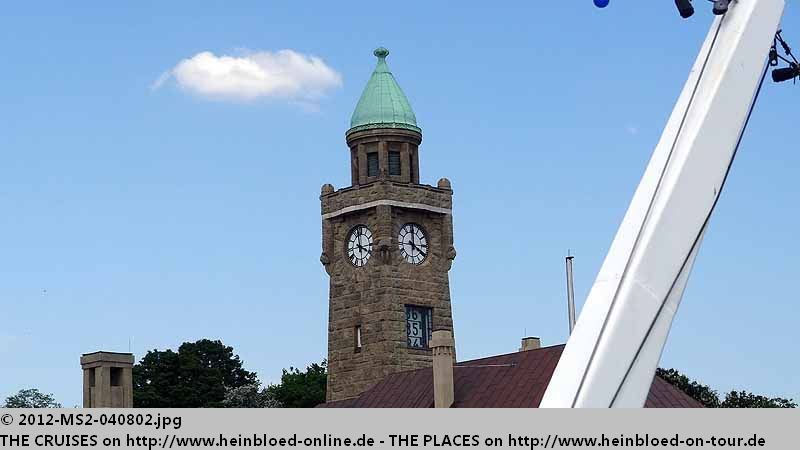 Das
Hotel Hafen Hamburg
. Wir hätten noch sogar noch ein bezahlbares Zimmer für August bekommen, aber da ich dort das letzte Mal es so schrecklich fand, möchte ich auf einen weiteren Besuch verzichten.

The Hotel Hafen Hamburg (= Port of Hamburg). There would be an affordable room available when we come back to Hamburg in August but as I disliked it the last time I stayed there I did not want to return there.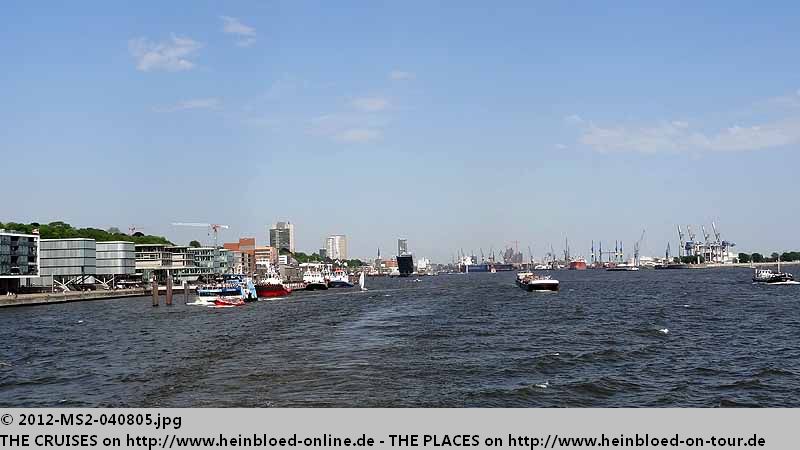 Soon the Köhlbrand Bridge will be no longer there.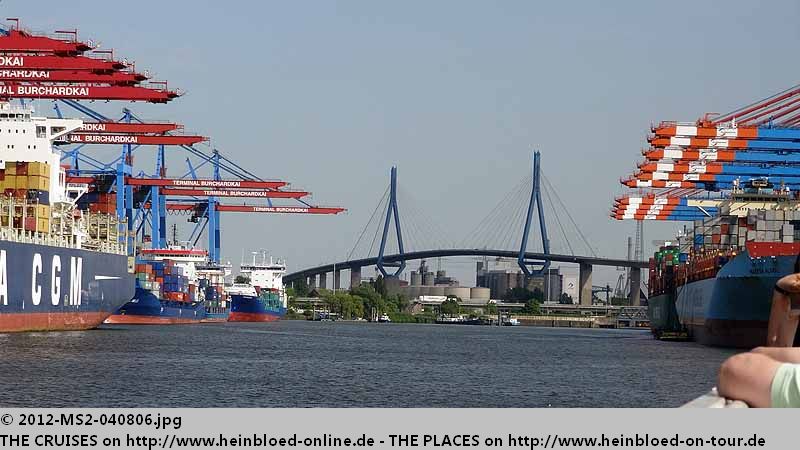 Bald gibt es die Köhlbrandbrücke auch nicht mehr.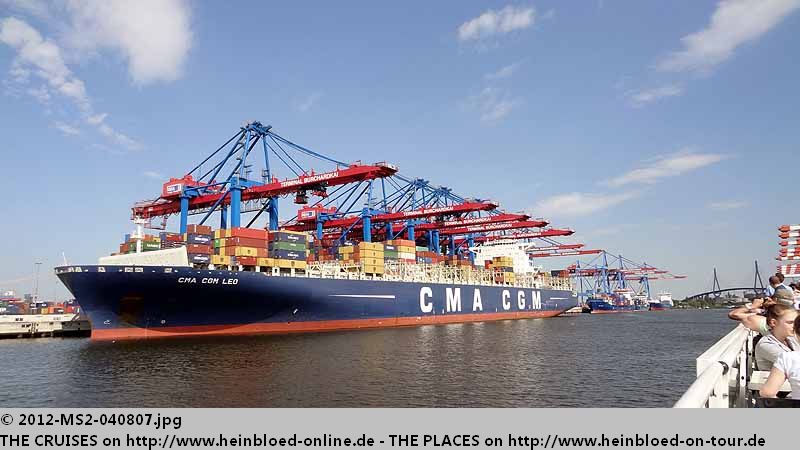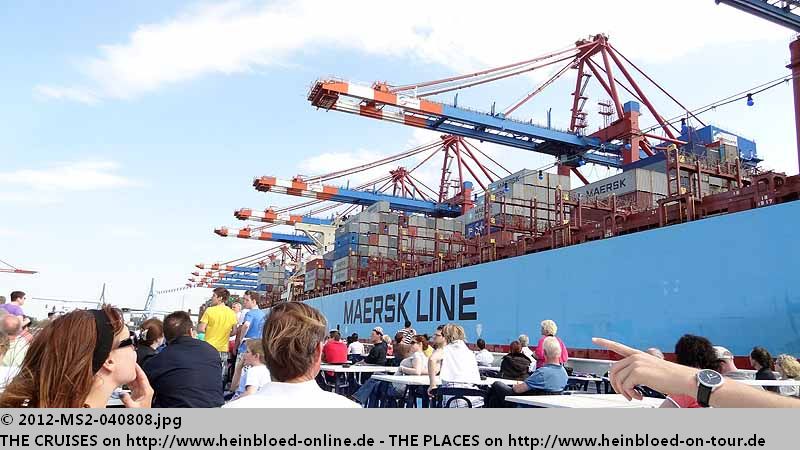 Extra für Nils Hofmann (auch aus Facebook) aufgenommen: Ein Yang Ming LINE Schiff am Eurogate von der Buchardkaiseite aufgenommen... Die YM MANDATE hatte übrigens Erstanlauf, wie ich hinterher von ihm erfahren habe. Aber mich interessieren mehr die Schuhkartons auf Kreuzfahrtschiffen als auf Containerschiffen.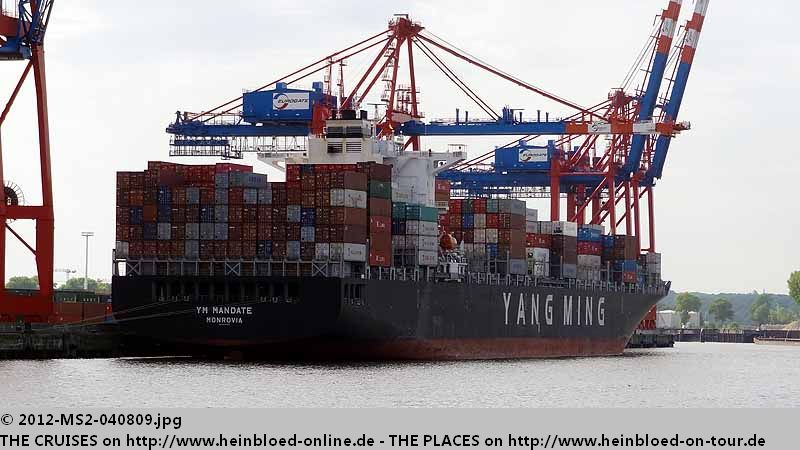 Only taken for Nils Hofmann (also from Facebook): A Yang Ming LINE ship at the Eurogateterminal but taken from the opposite Buchardkaiterminal... The YM MANDATE had her maiden call in Hamburg I heared later from him. But I am interested more in the "shoeboxes" (= cabins) on cruise ships but on container ships.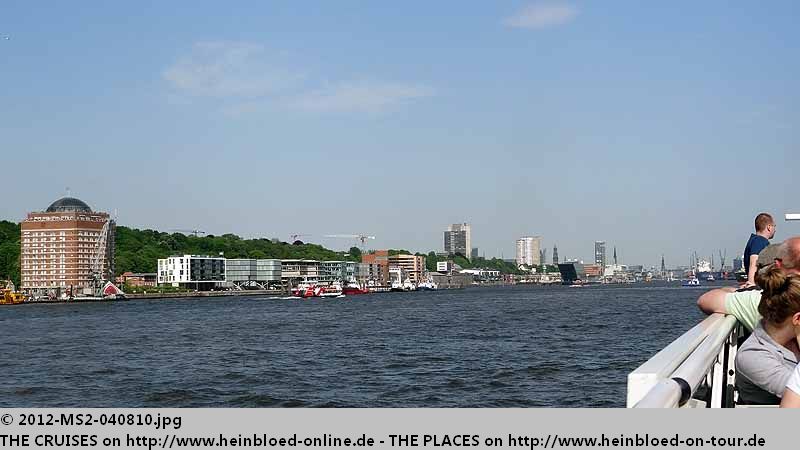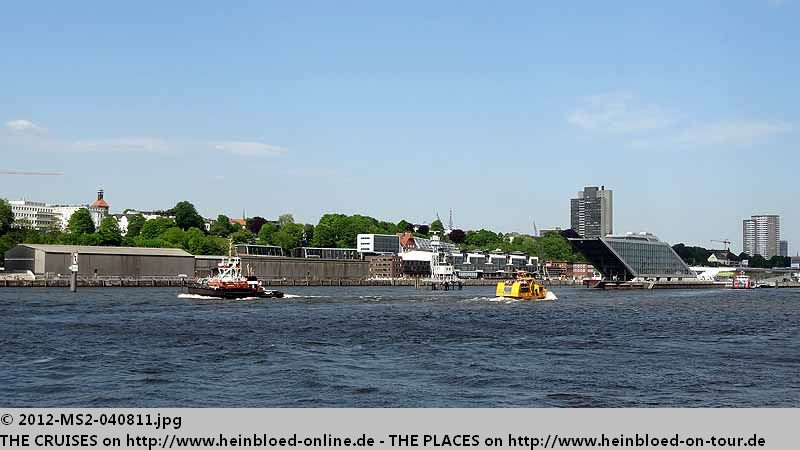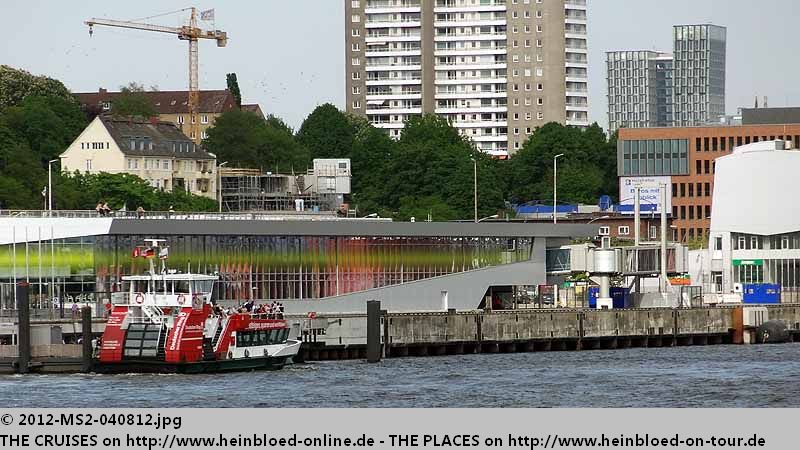 Das Altonaer Kreuzfahrtterminal direkt einer Fähre davor.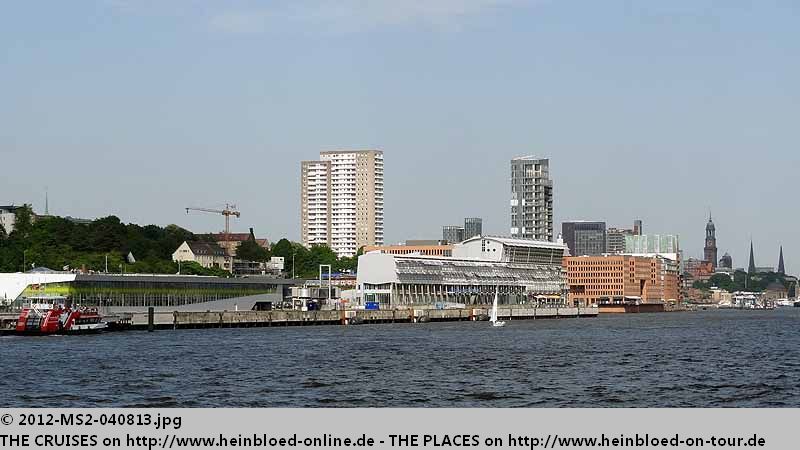 The Altona Cruise Terminal just with the ferry in front of.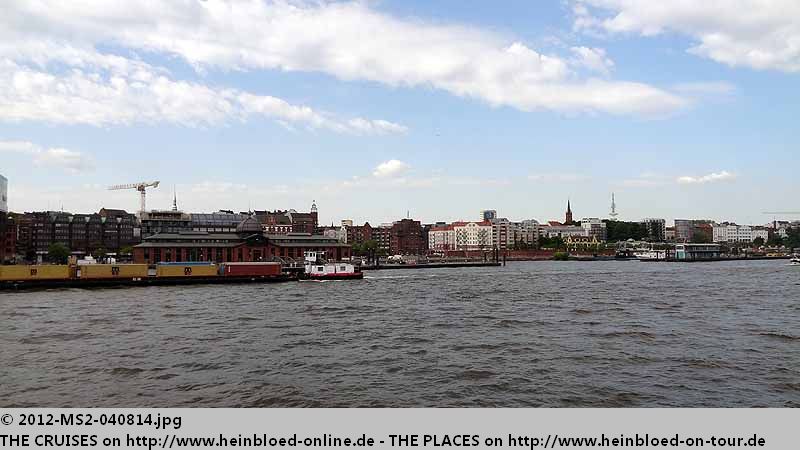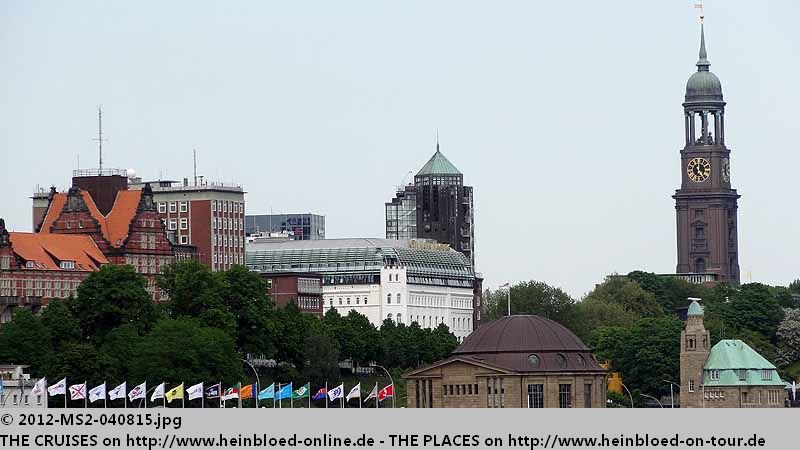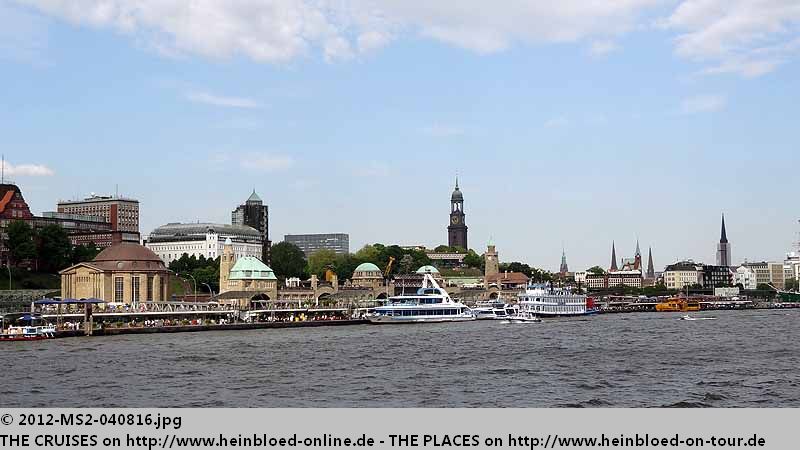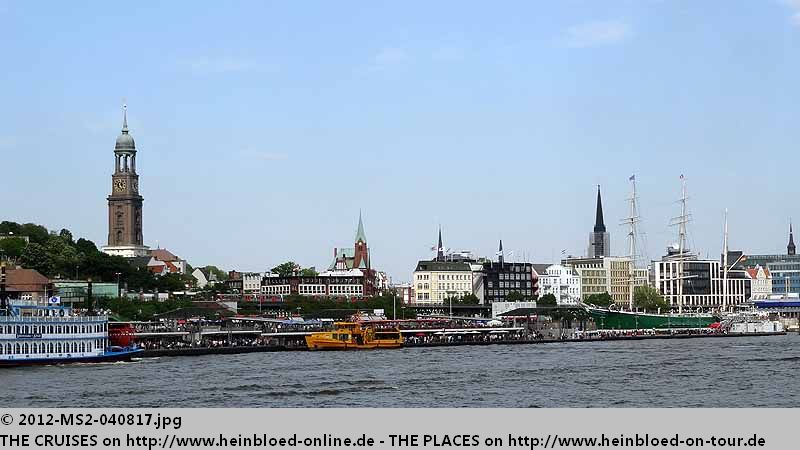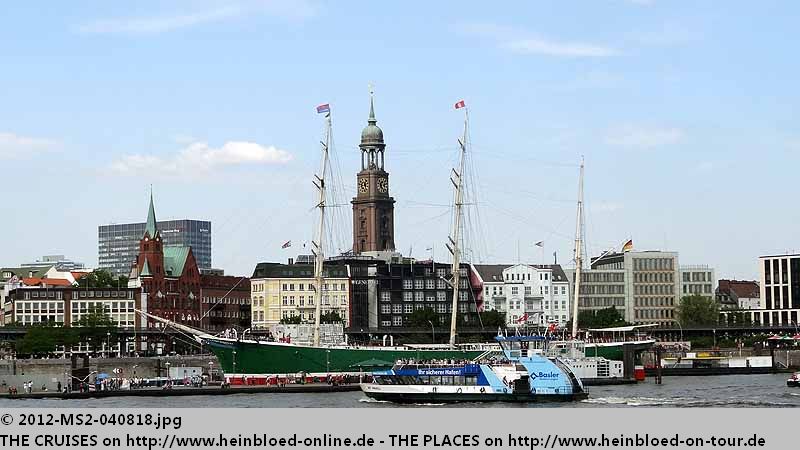 Eigentlich bin ich bloß ihretwegen auf dieser Hafenrundfahrt... QUEEN MARY 2.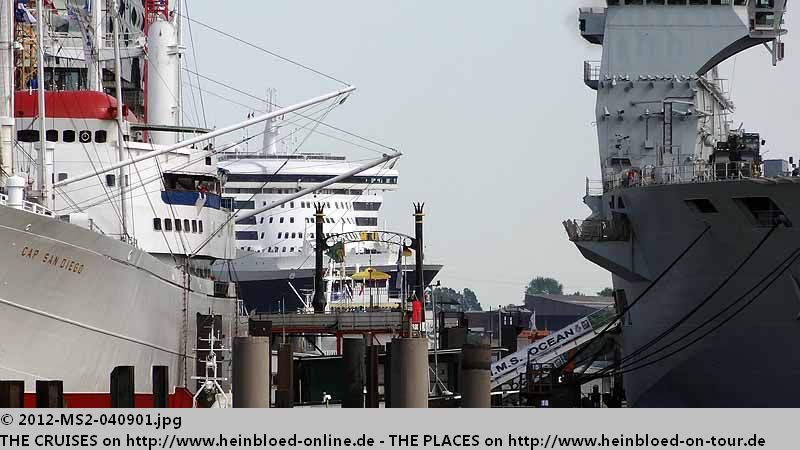 But actually I am only because of her on the harbour cruise... QUEEN MARY 2.

And we passed the new Philharmony at the river Elbe I need to see it too.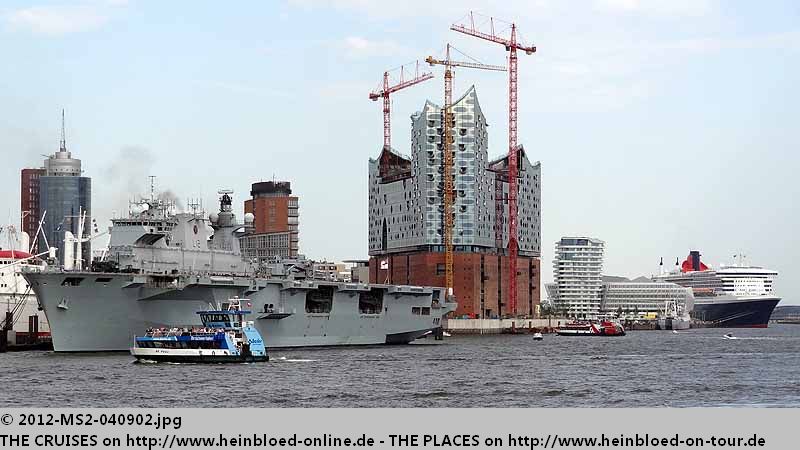 Aber wenn wir schon an der Elbphilharmonie vorbeifahren, gucken wir uns sie auch mal an...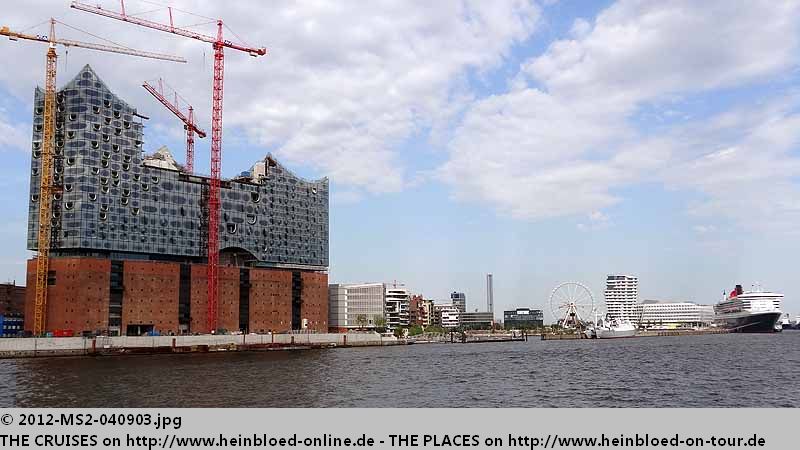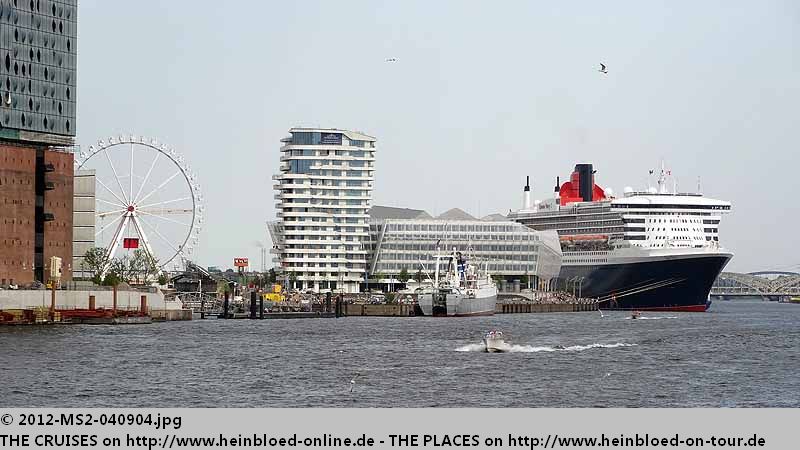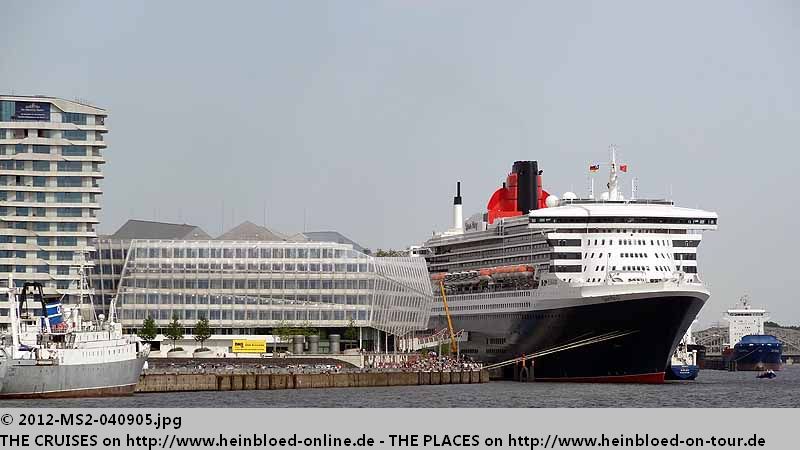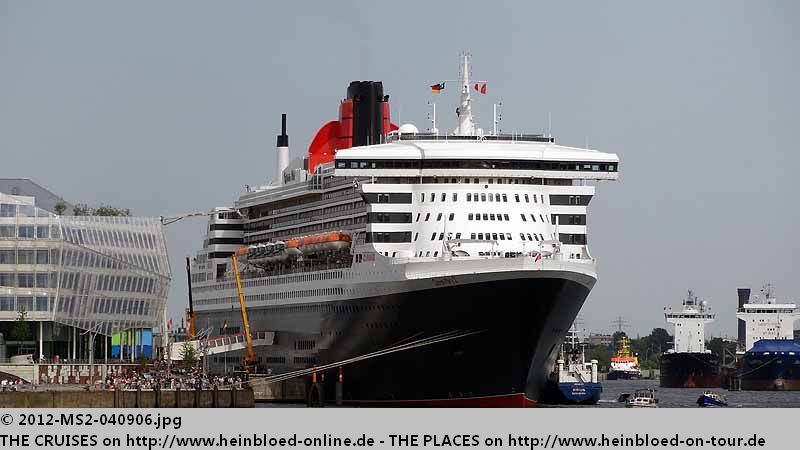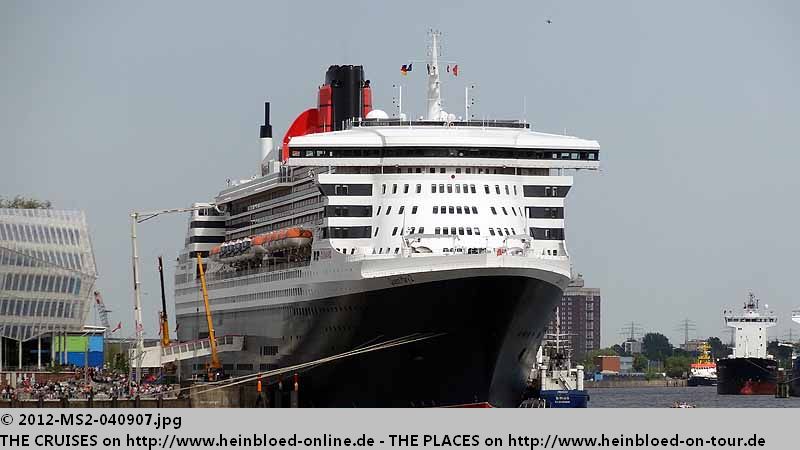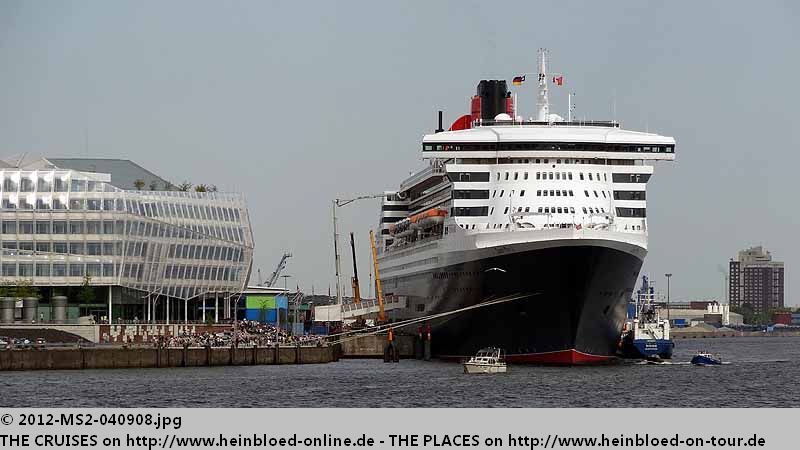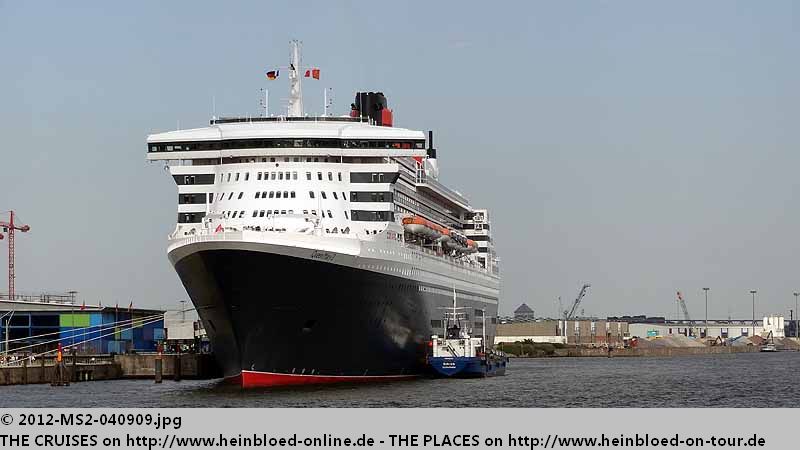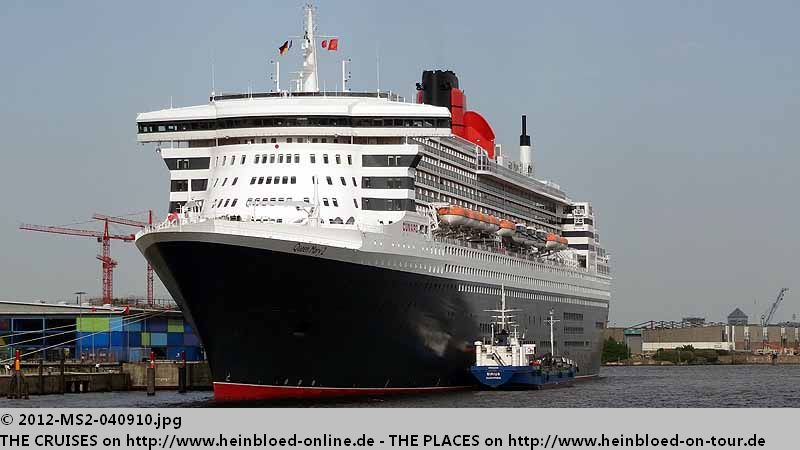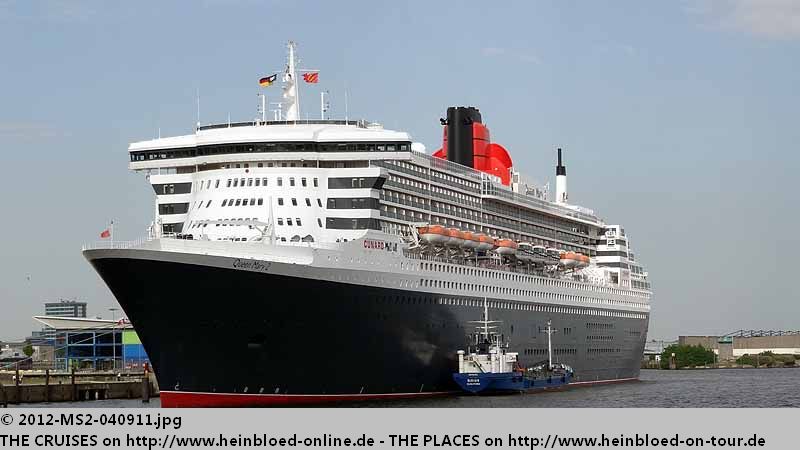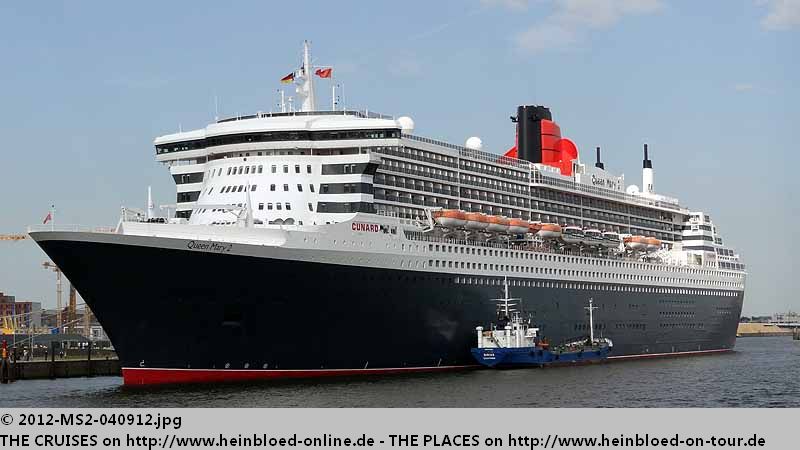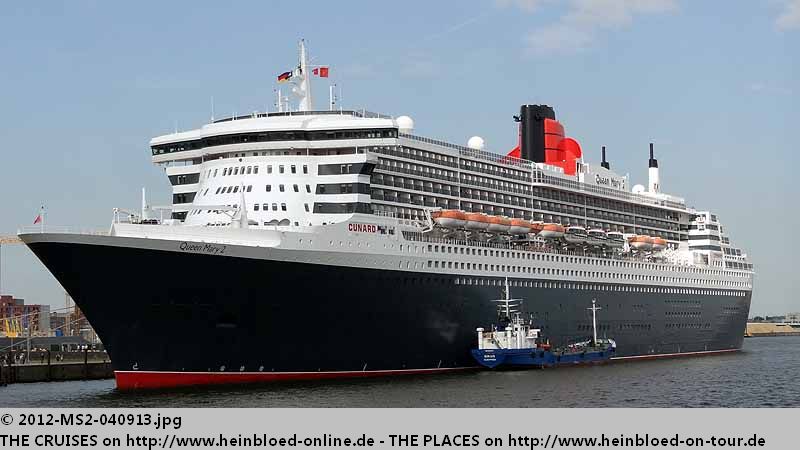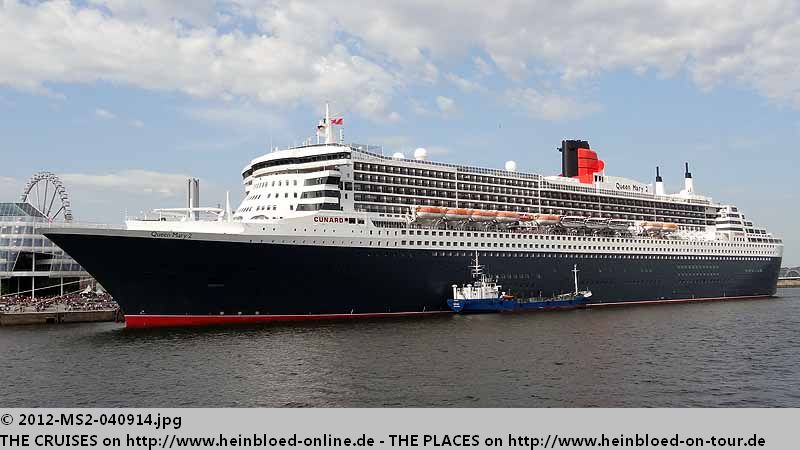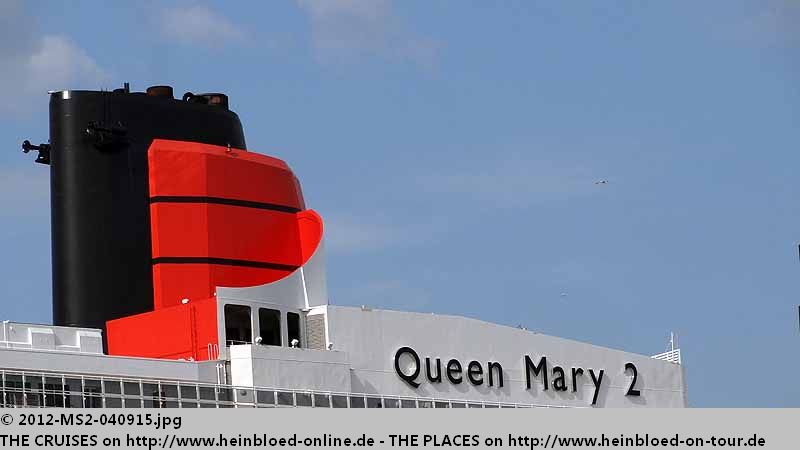 They originally promised to pass her two times.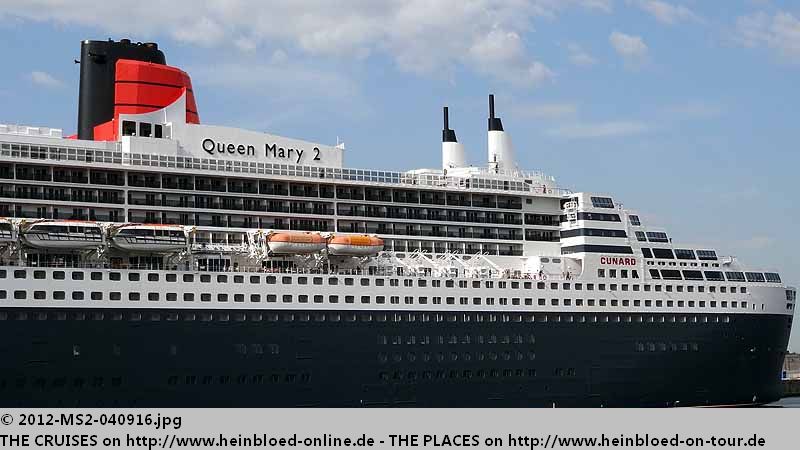 Es wurde eigentlich versprochen, dass sie zweimal am Schiff vorbeifährt.
Aber sie wendet zwischendurch um die Zeit aufzuholen, weil sie viel später abgefahren ist, um noch das Hafenrundfahrtschiff voll zu bekommen. Wären wir püntklich losgefahren, wäre es nur halb so voll gewesen.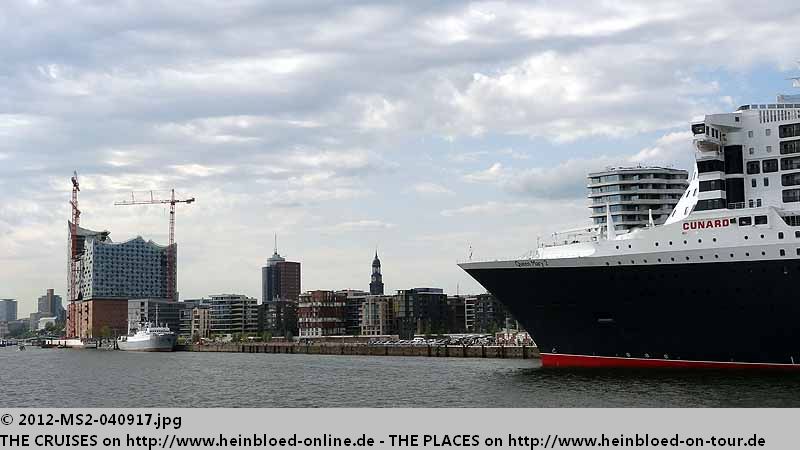 But we returned already at the middle of the ship to save some time as she departed too late to be able to sail on full capacity. Would we left as scheduled the ship would only be half as full.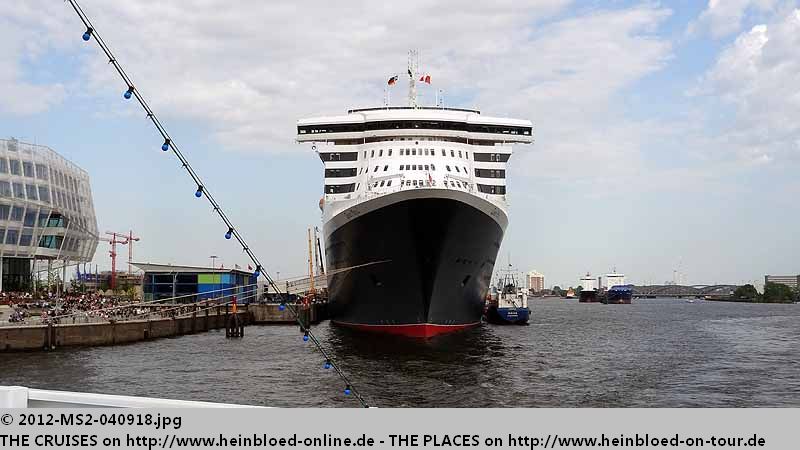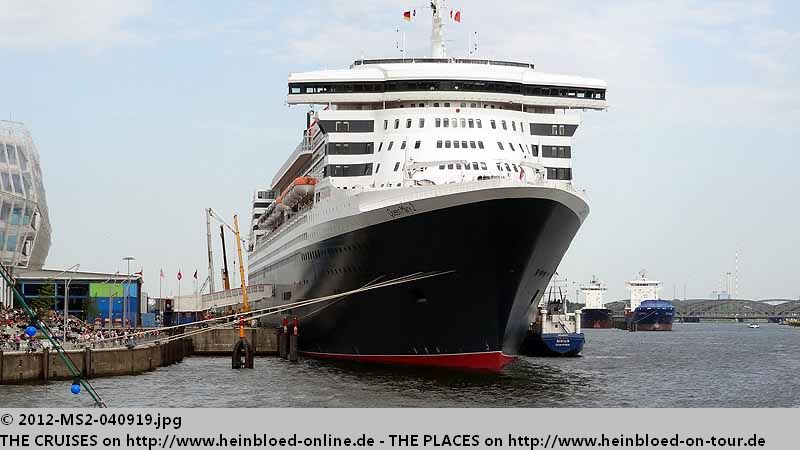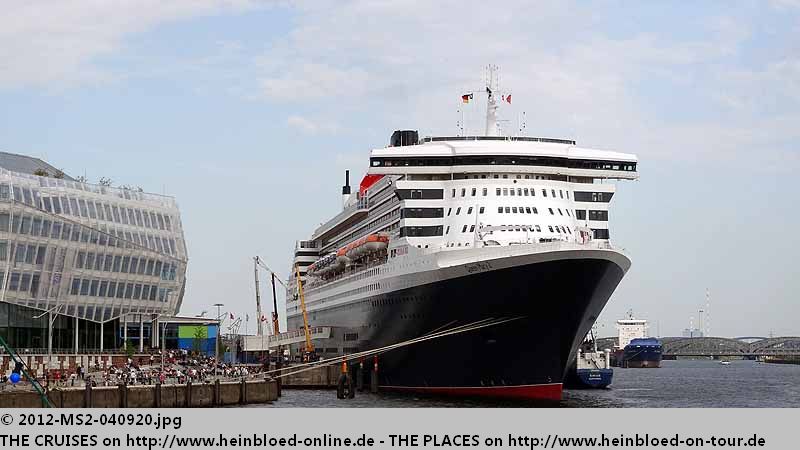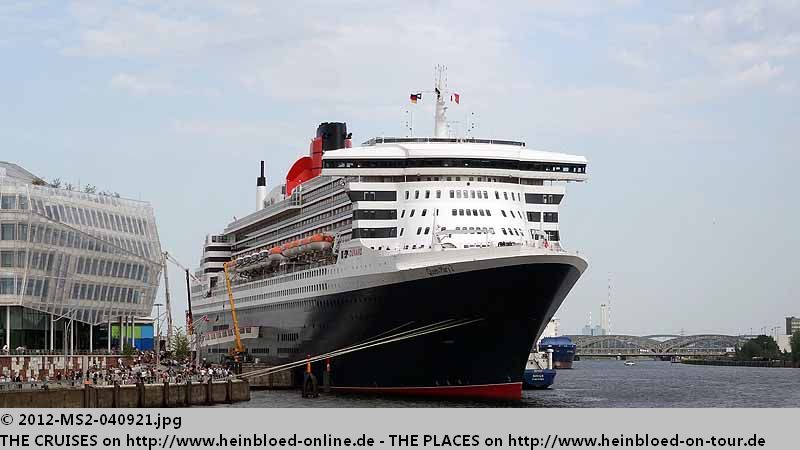 The very first time on 49 cruises we had a loss and damage: My HAL-luggage tag (8 USD) was lost. But I think that it was more a crime.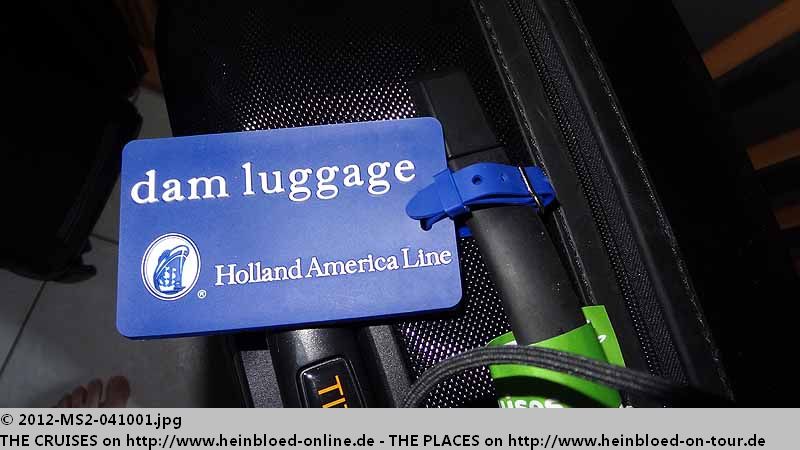 Zum ersten Mal in 49 Fahrten, gab es Verluste und Beschädigungen: Mein HAL-Namensschild (8 USD) ist weg. Da glaube ich mal eher an Diebstahl.
Und hier ist ein der Füße vom Koffer weg. Wie gesagt: das haben wir 48 Mal zuvor anders erlebt. Übrigens nicht zu reparieren. Wir haben das Geld vom Koffer wiederbekommen und uns einen neuen wieder bei
Lufthansa Worldshop
geholt: mit 5 Jahren Garantie lässt es sich gut mit leben.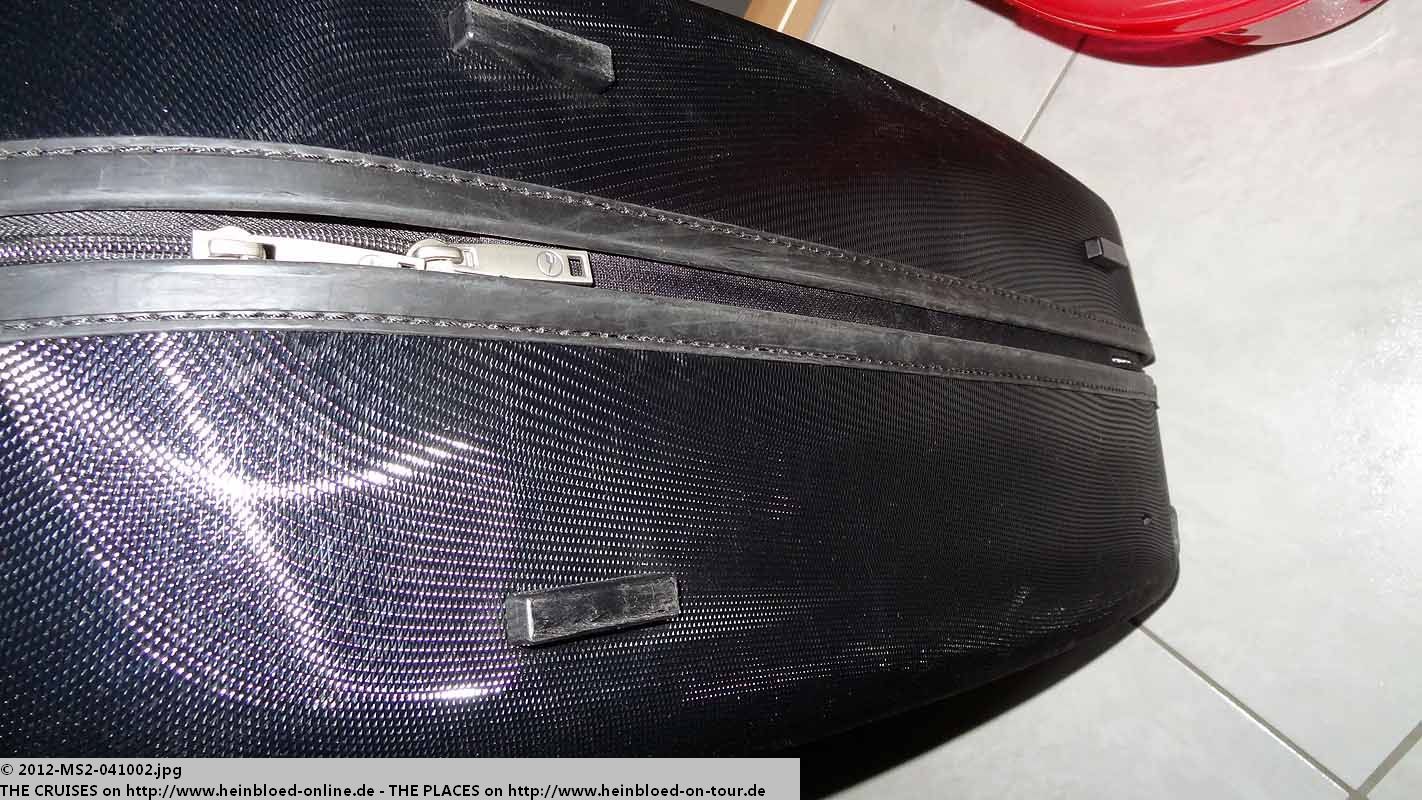 And of the little feet of the suitecase get lost. As said: 48 times before we did not make such experiences. By way: you cannot repair it. We get a refund for the suitcase und bought a new one with Lufthansa Worldshop : so with 5 years of warrenty it's a good way to live with such damages.

At home we enjoyed the whipped cream truffes.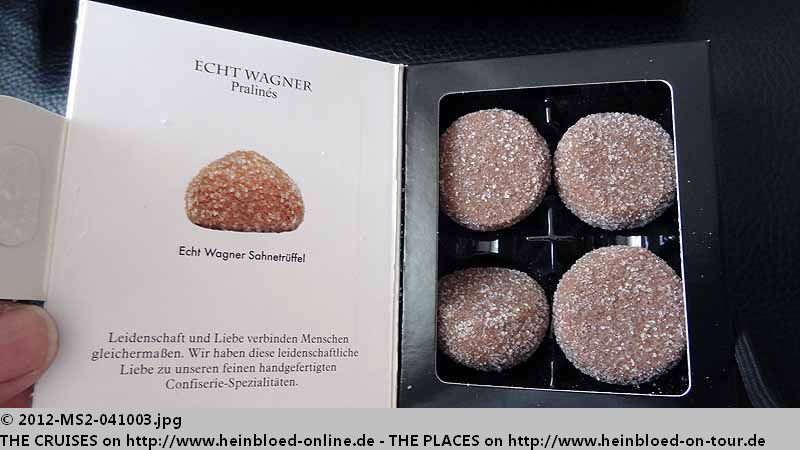 Zu Hause genießen wir noch die Sahnetrüffel.
Weil Udo Wermelskirchen nicht bis zur ASTOR im August warten will, schicken wir ihm die CD vorab... Ich bin mal gespannt, ob er Briefmarken bemerkt hat: Er ist Fußball-Fan... die ANDREA DORIA von Udo Lindenberg gemalt... und Warnemünde in Erinnerung an die Kreuzfahrt mit der LILI MARLEEN.
Übrigens an einem separaten Fazit schreibe ich nicht mehr: für mich ist die Sache klar: ich zahle bei anderen weniger und bekomme mehr. Von den sog. "Vorteilen", die ein Mehrpreis rechtfertigen würden, kann ich persönlich nichts mit anfangen. Deswegen hat es für mich ein extrem schlechtes Preis-Leistungs-Verhältnis. Für andere, die andere Präferenzen haben, mag es bestimmt das Richtige sein und den Preis rechtfertigen. Für mich eben nicht. Schade, dass das Schiff nicht unter Holland America Line fährt. Das wäre das Non-Plus-Ultra. TUI Cruises sah keine Notwendigkeit zu unserer Kritik Stellung zu nehmen.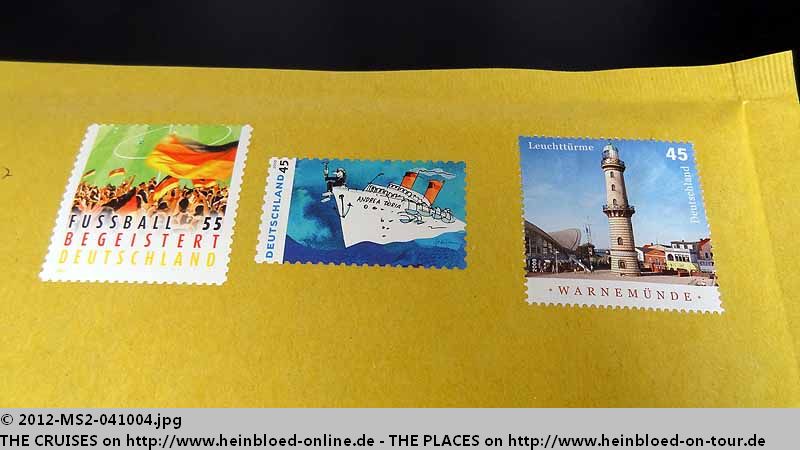 Because Udo Wermelskirchen does not like to wait for August until we meet on ASTOR we sent him the CD in advance... I was curious if he would notice the selection of stamps: He loves soccer... ANDREA DORIA painted by Udo Lindenberg (a German rock star)... and Warnemünde the origin of the cruise on LILI MARLEEN.

By the way I do not write a separate review: It's very clear for me: I pay less with others and get more. The so-called "advantages" you should get to pay more I personally have no need. So for me personally the price-value-ratio is extremely bad. For others with different preferences it might be the right choice and worth the price. But not for me. I deeply regret that this ship does not sail under the Flag of Holland America. That would be most perfect. TUI Cruises did not see a need to comment our comments.