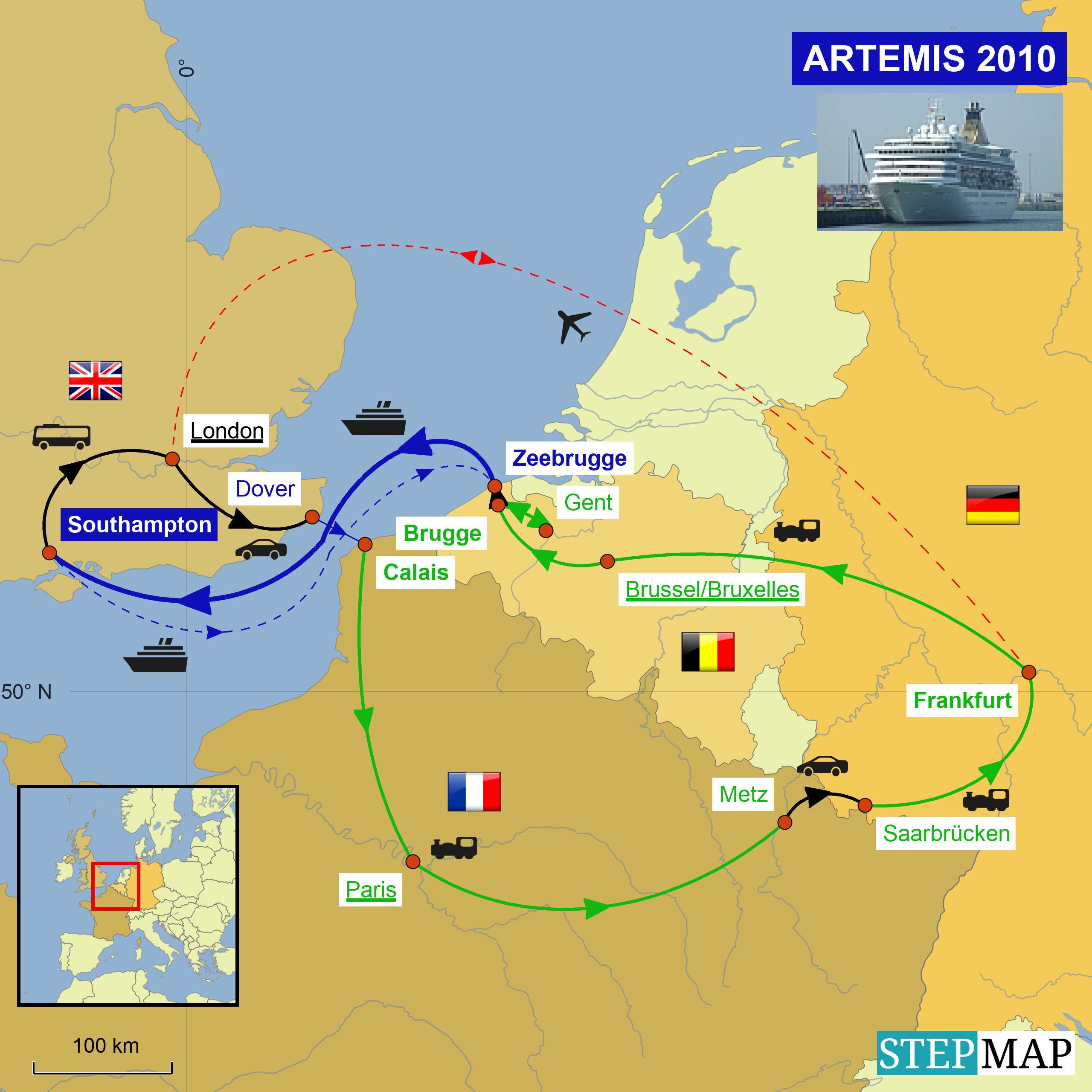 Da wir erst um 10.00 Uhr vom Schiff runter mussten, habe ich die Zeit genutzt, mal Kabinen zu fotografieren, die schon geräumt und offen waren. Vielleicht sind ja die Kabinen bei, die von euch auf der ARTANIA gebucht wurden. A452 = 7452... So wirkt also eine Standardbalkonkabine...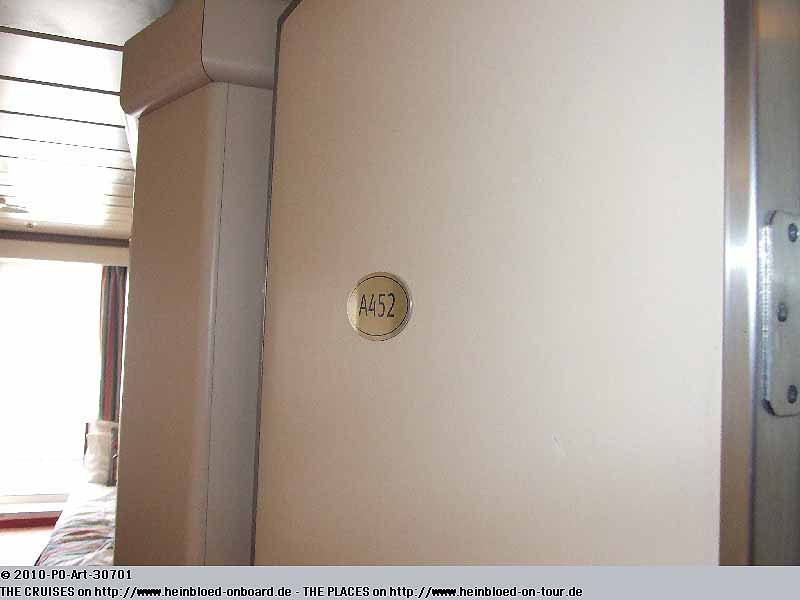 As we need to leave the ship until 10.00 hrs I used the time to take pictures of some pictures which were done and open. Maybe it would be interesting for those who are making further bookings until she will be retired. A452 - Looked like a standard balcony cabin...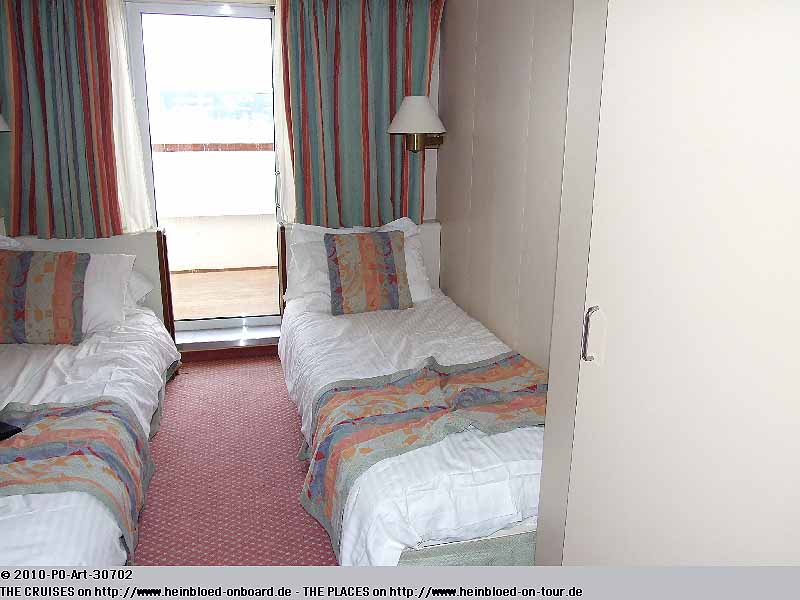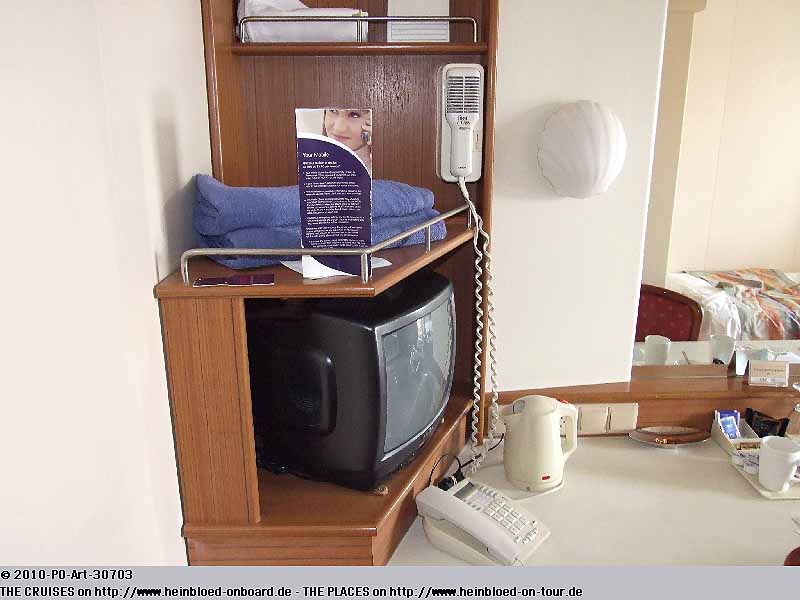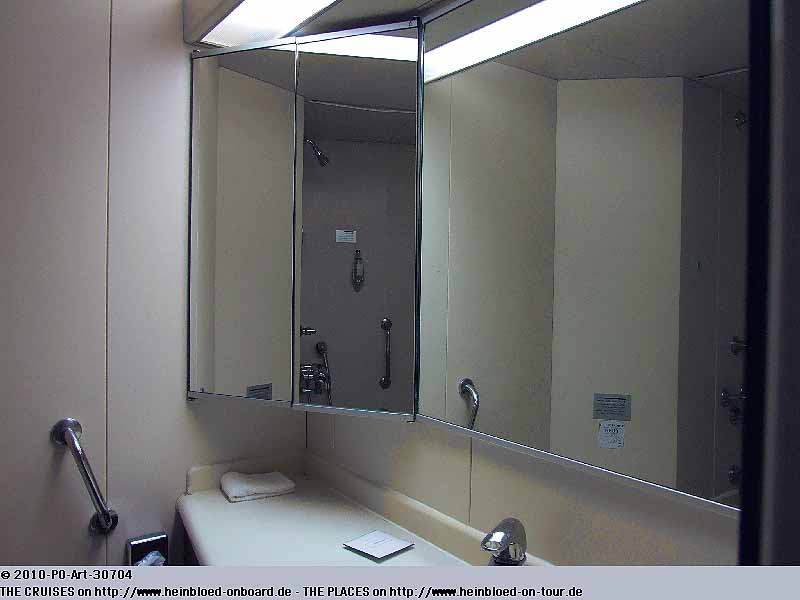 A464 = 7464. Tagsüber kann das eine Bett umgeklappt werden. Ich dachte immer, dass das nicht umgeklappte Bett evtl. zu einem Sofa umgeklappt werden kann.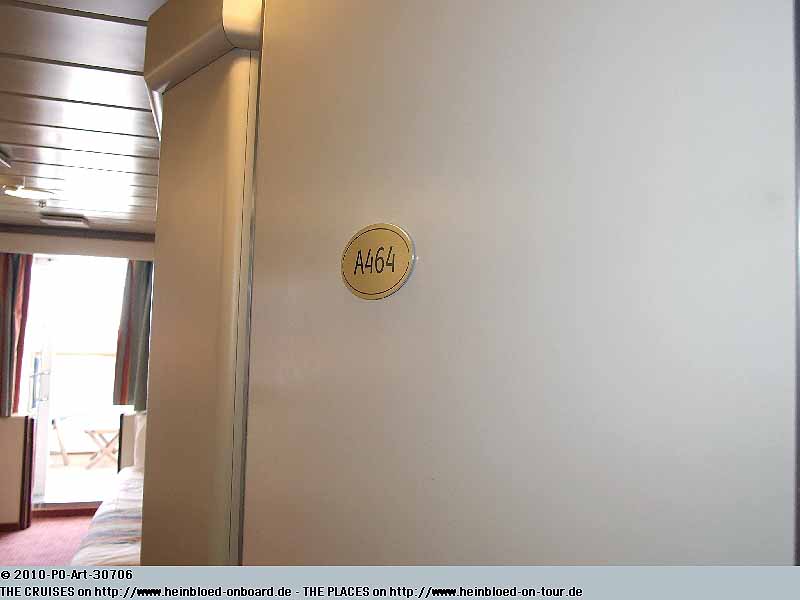 A464. During the daytime, one bed can be put in an upright position. I thought that the other one will have a certain kind of sofa function.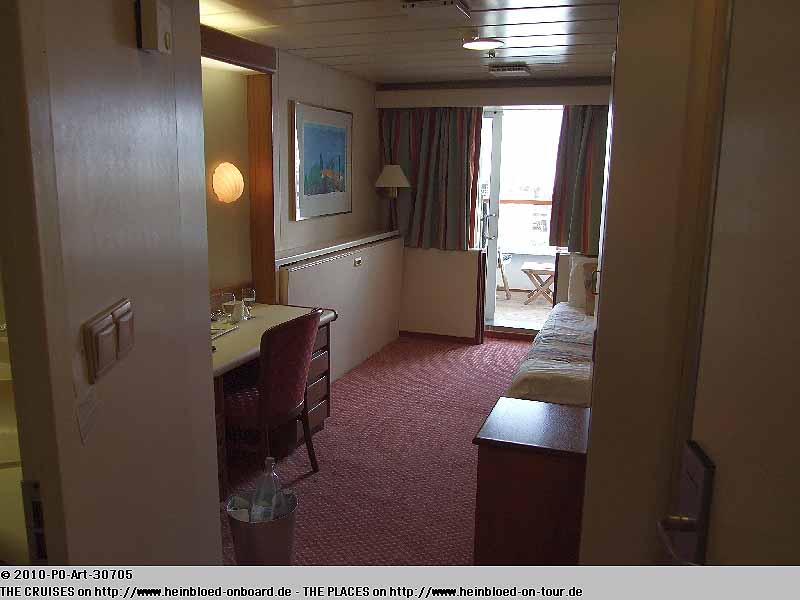 B628 = 6628. Ohne Balkon... Die haben also ein Tischchen in der Mitte, das die Balkonkabinen nicht haben....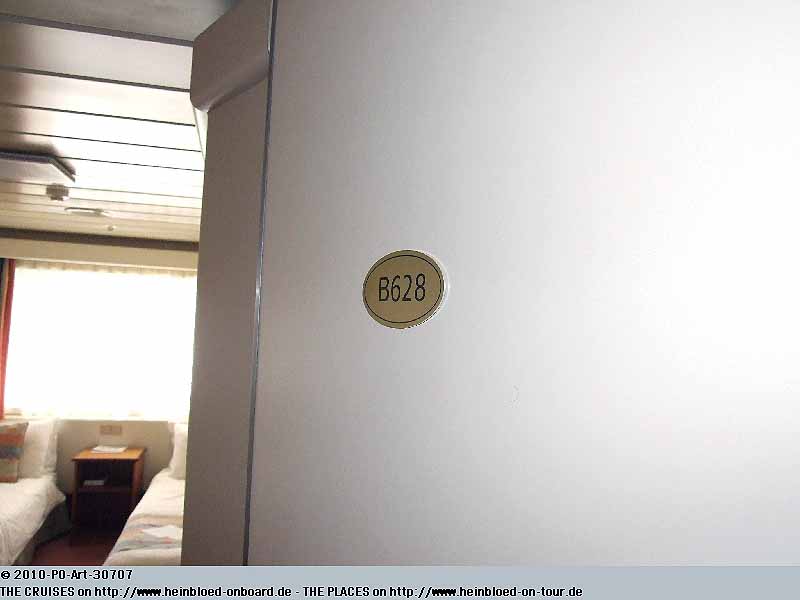 B628 - without balcony... They have a little table in the center which the standard balcony cabins do not have.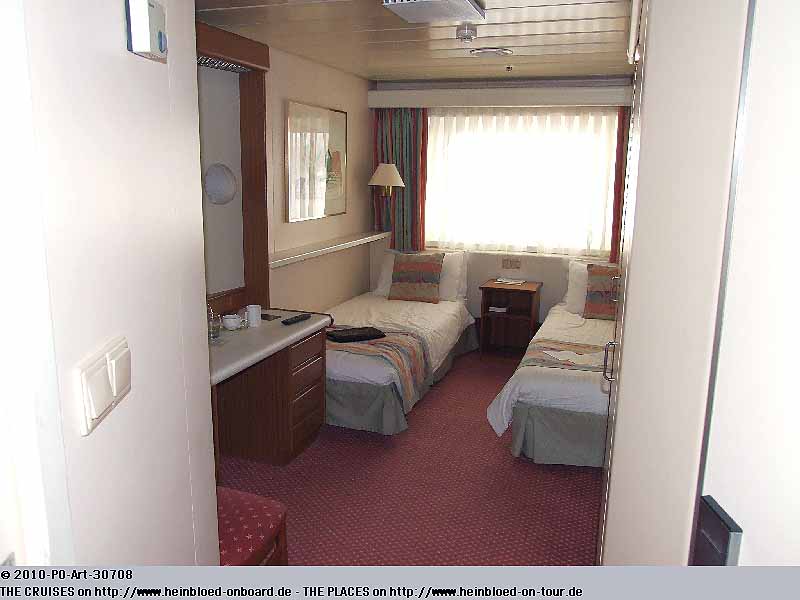 B626 = 6626. Interessant: quer als Doppelbett...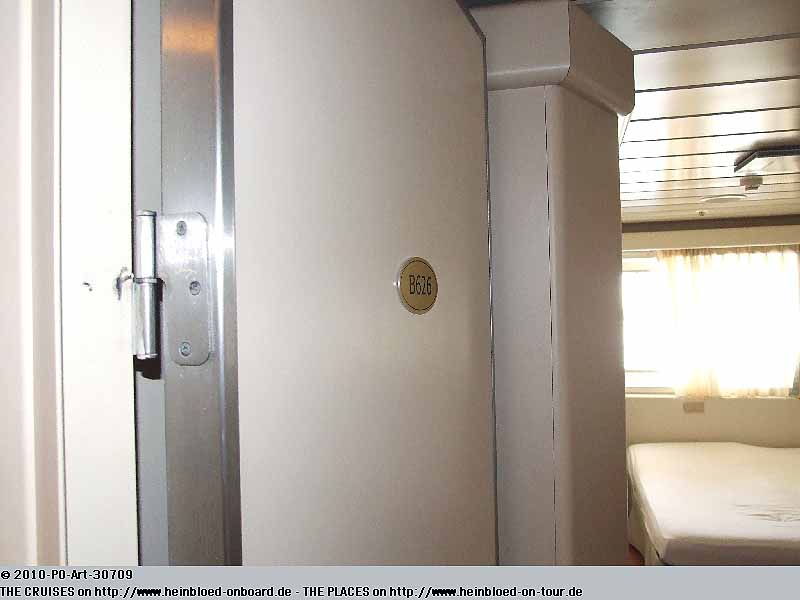 B626 - interesting across as double bed...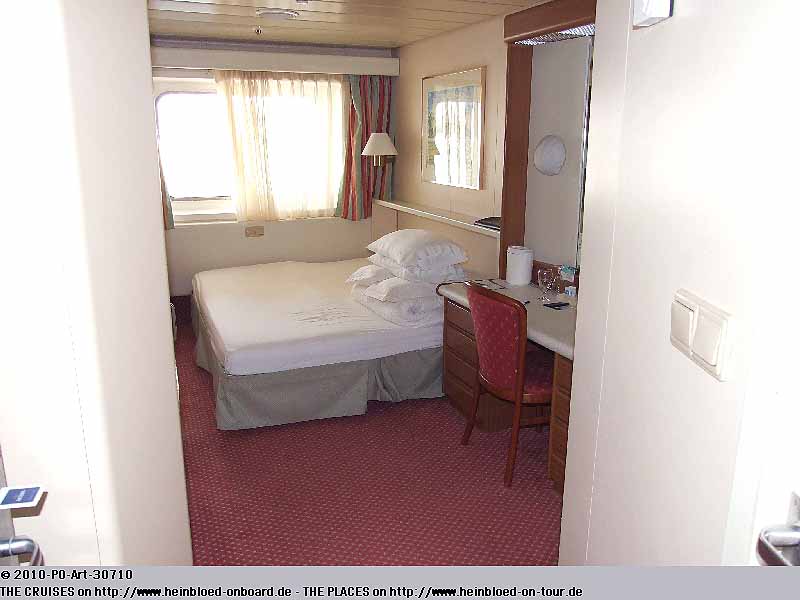 B612 = 6612. Eine 3-er-Kabine...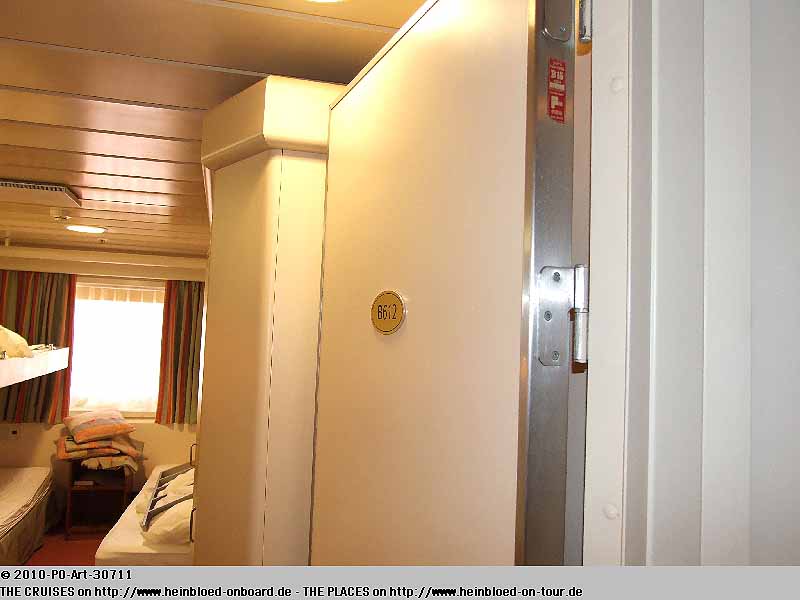 B612 - a 3-bed cabin...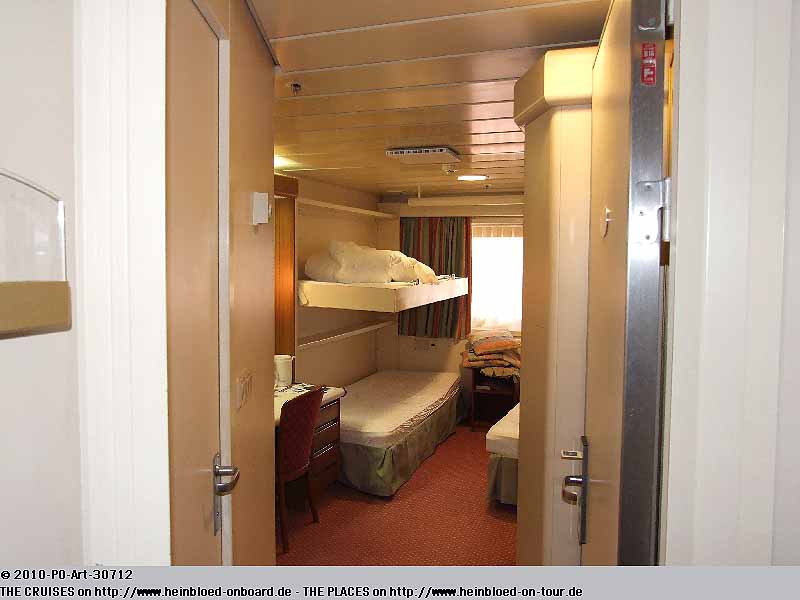 B608 = 6608. Eine behindertegerechte Außenkabine.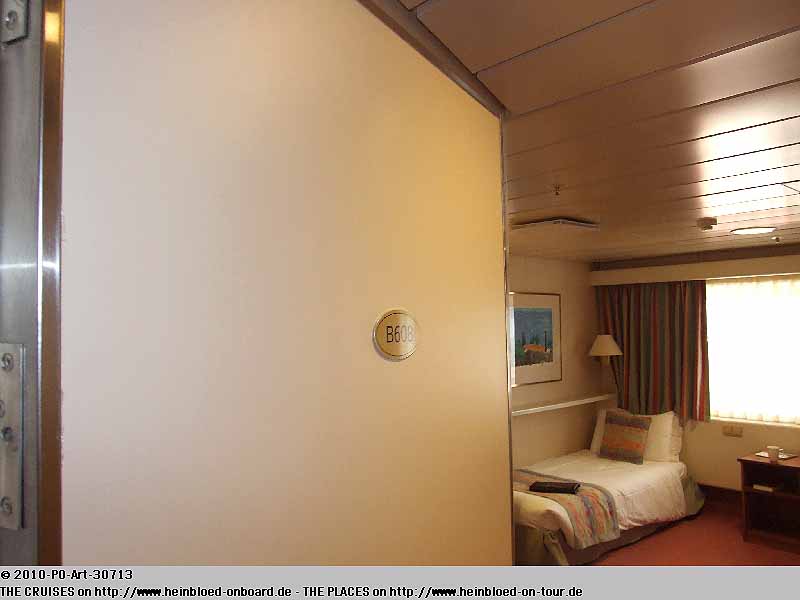 B608 - a handicap cabin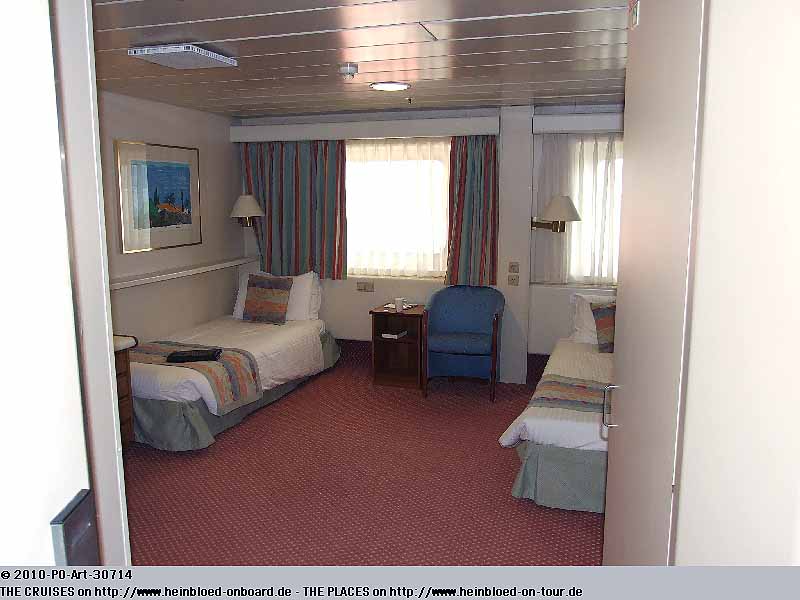 B500 = 6500. Wieder mal eine 3-er Kabine, aber das 3. Bett hochgeklappt.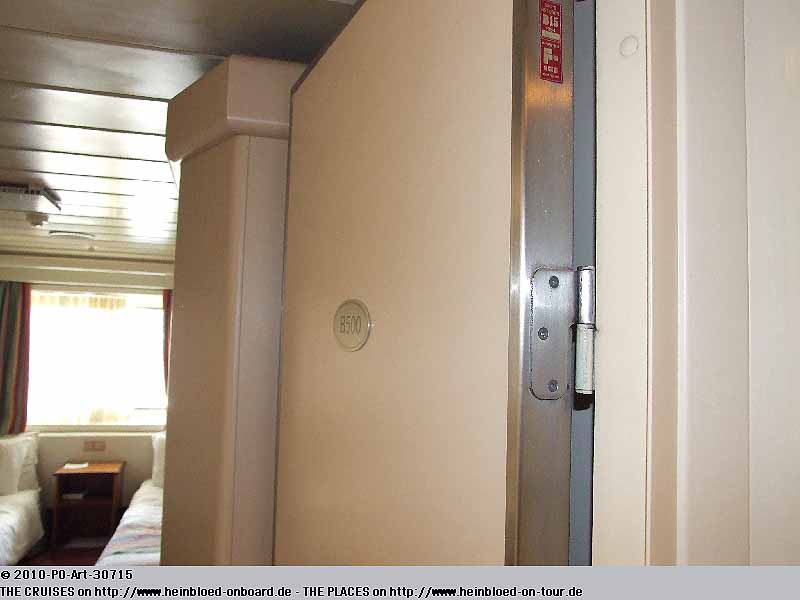 B 500 - again a 3-bed-cabin with the 3rd bed upright.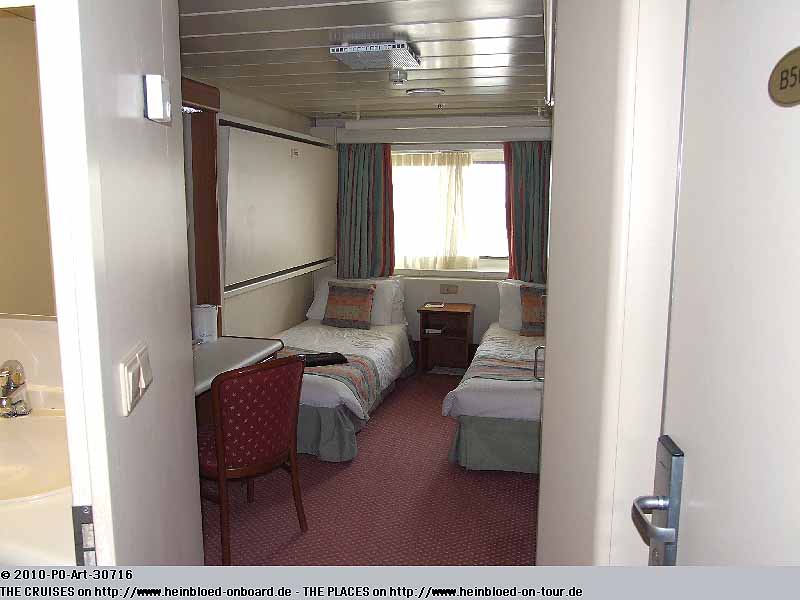 B496 = 6496. Alles in einer Ecke....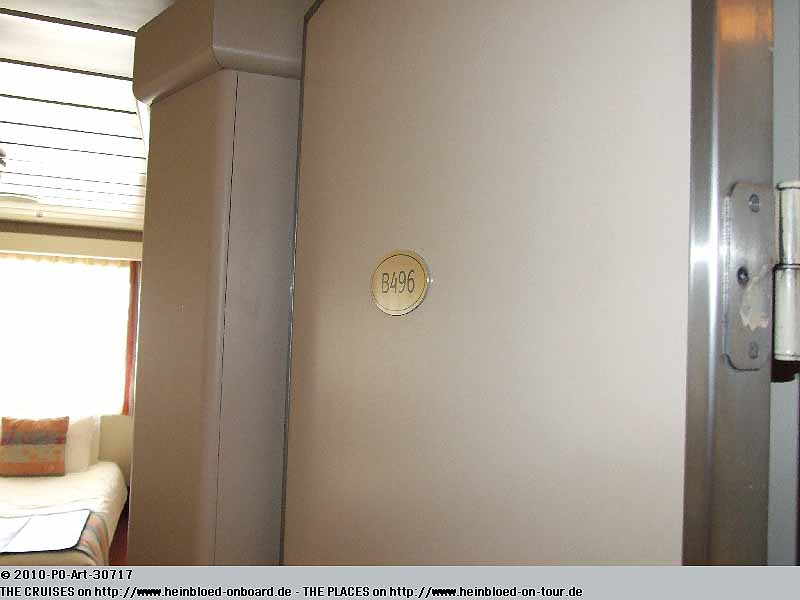 B496 - all in one corner...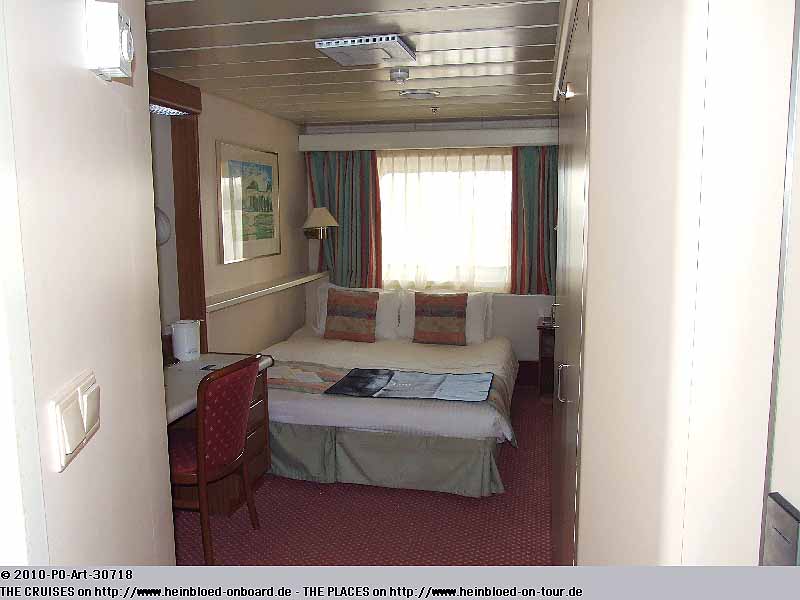 C480 = 5480. Mit Sichteinschränkung...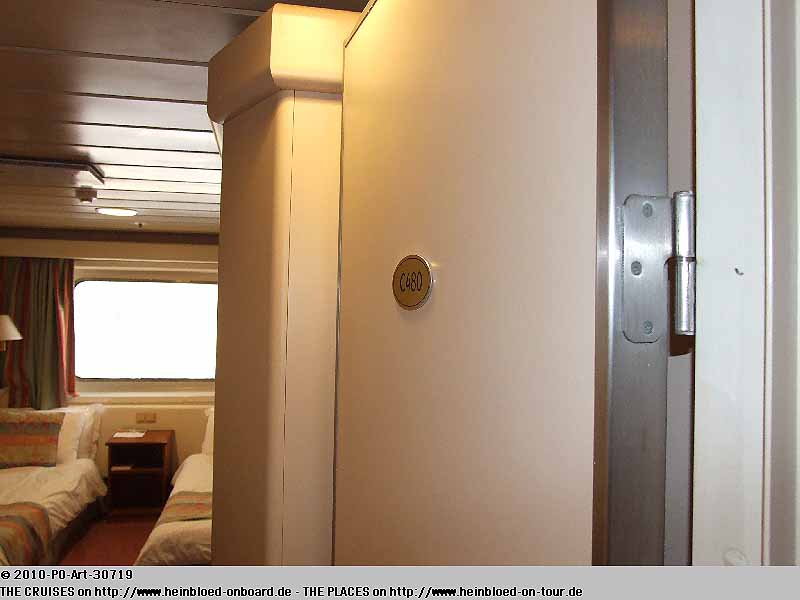 C480 - with obstructed view...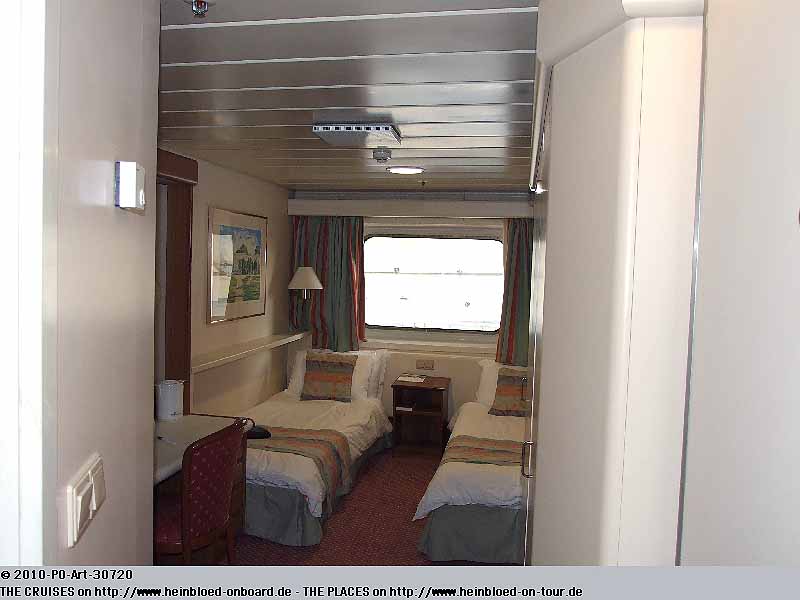 C618 = 5618. Dieses Mal die andere Ecke...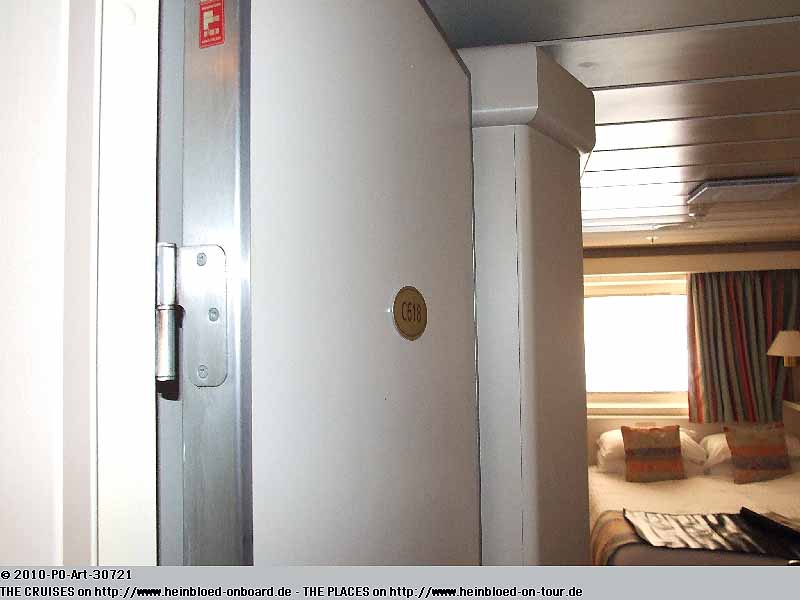 C618 - the other corner...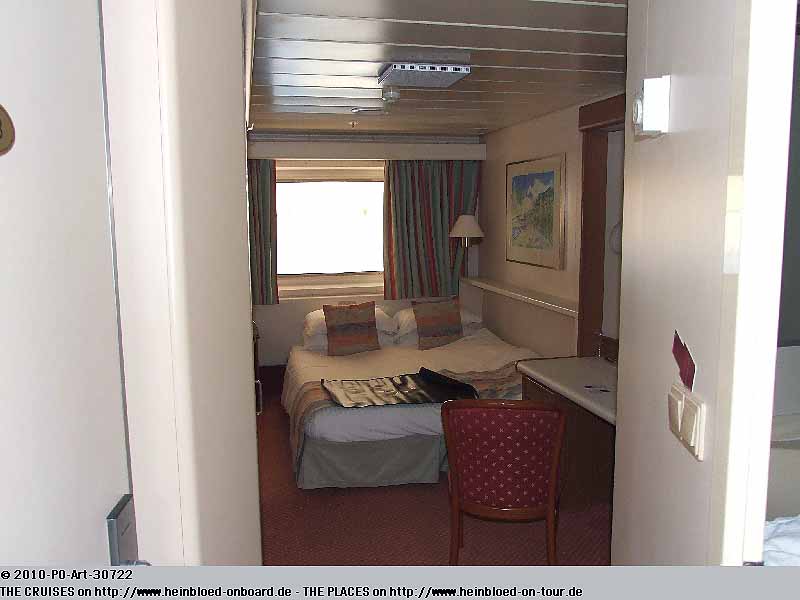 B622/624 = 6622/6624. Zwei Kabinen mit Verbindungstür. Allerdngs mit dem Prinzip, wie auf der CELEBRITY EQUINOX, d. h. es wird eine Art Diele vor den zwei einzelnen Kabinenzugängen geschaffen und eine Tür direkt am Flur genutzt, um die Kabinen zu verbinden.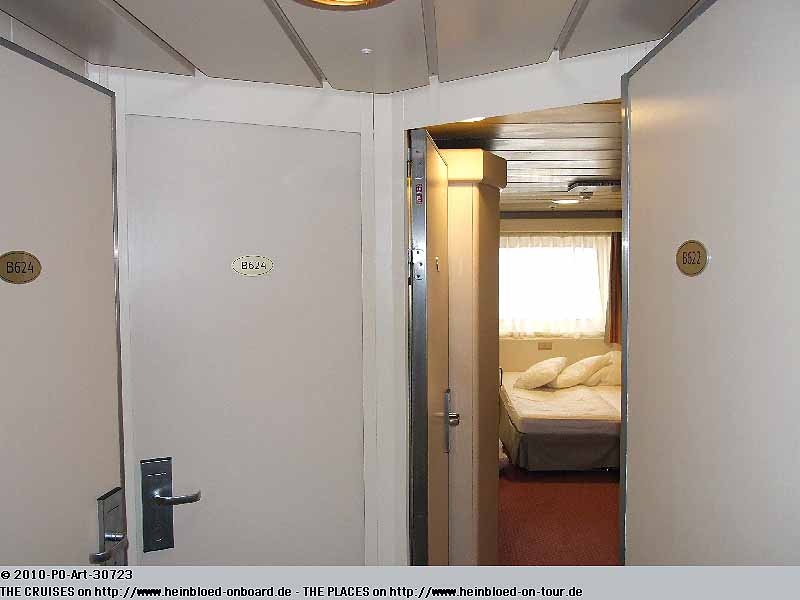 B622/624 - Two cabins with a connecting door. But like the same principle like on CELEBRITY EQUINOX i. e. there is an additional door to the gangway, so you have a little more hallway in front of the cabins.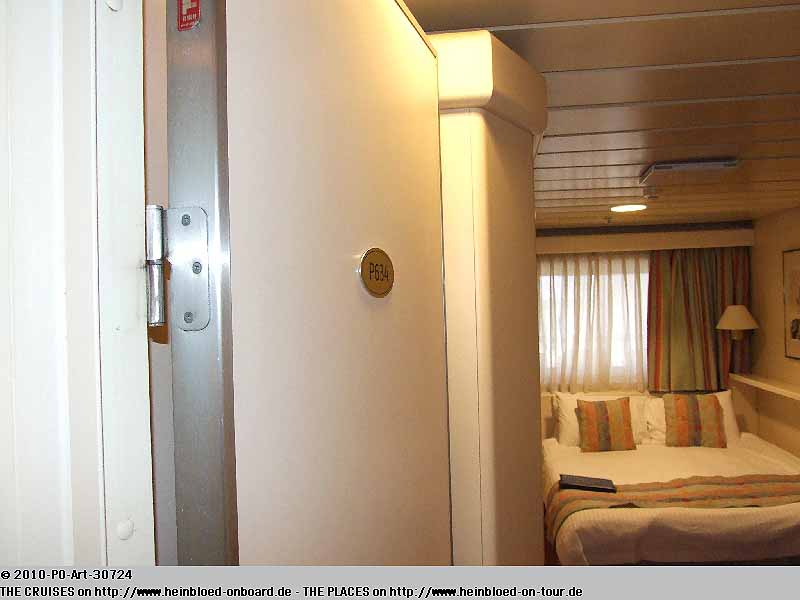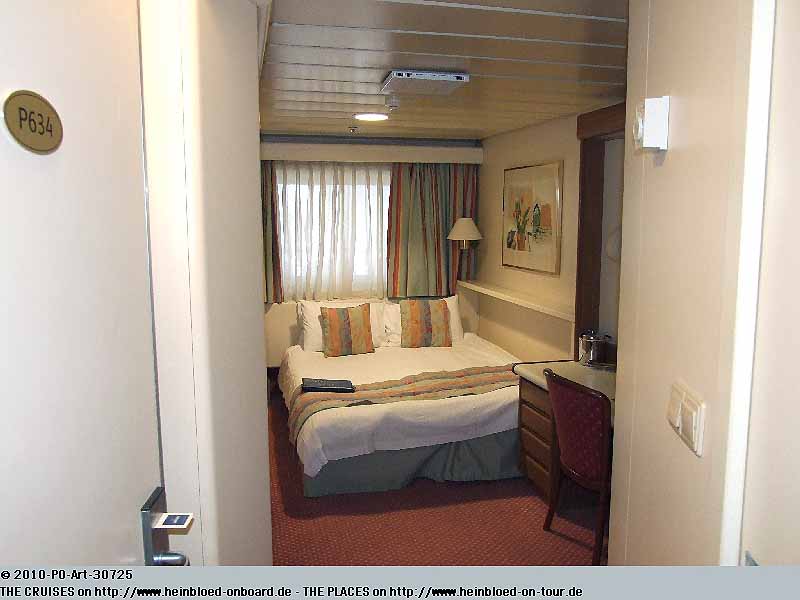 P618 = 4618. Mit Promenadendeck vor dem Fenster...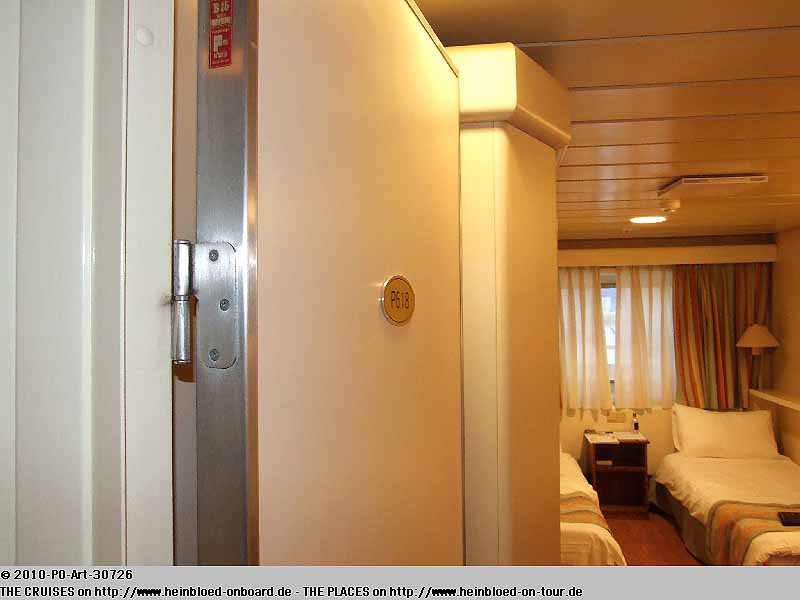 P618 - with promenade in front of your window.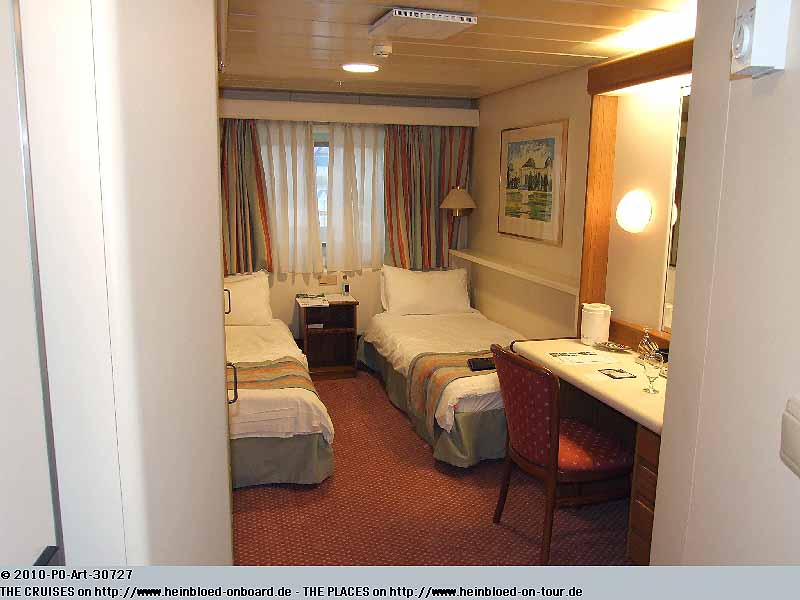 You do not see anything from outside. Even you put your nose on the window.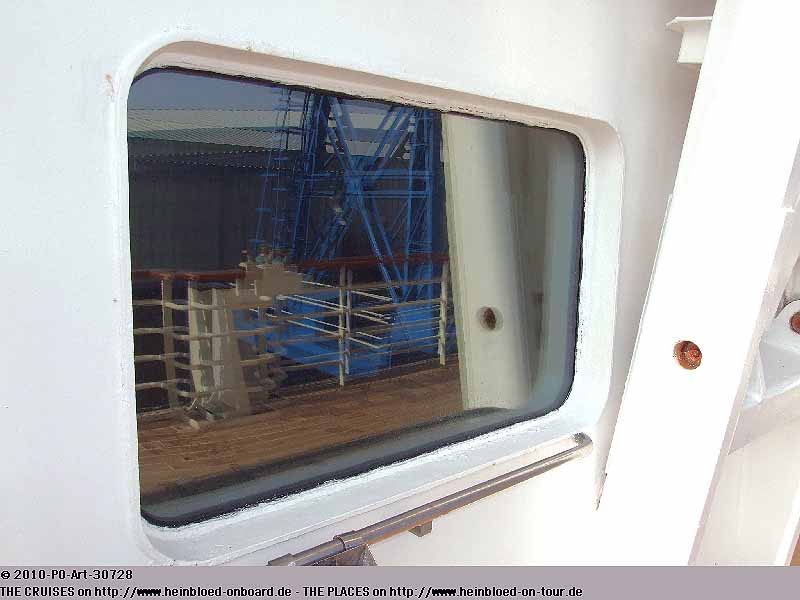 von draußen sieht man nichts, auch wenn man sich die Nase plattdrückt.
Sollte man wie bei HAL Lanai-Rooms mit direktem Zugang auf die Promenade machen???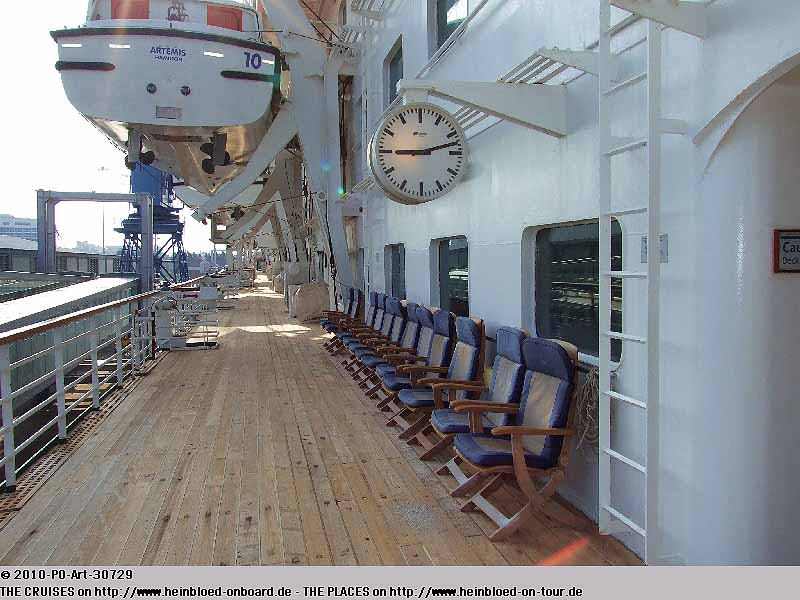 Maybe you should add a door and make a lanai-cabin like HAL with direct access to the promenade.

E205/207 - again a connecting door.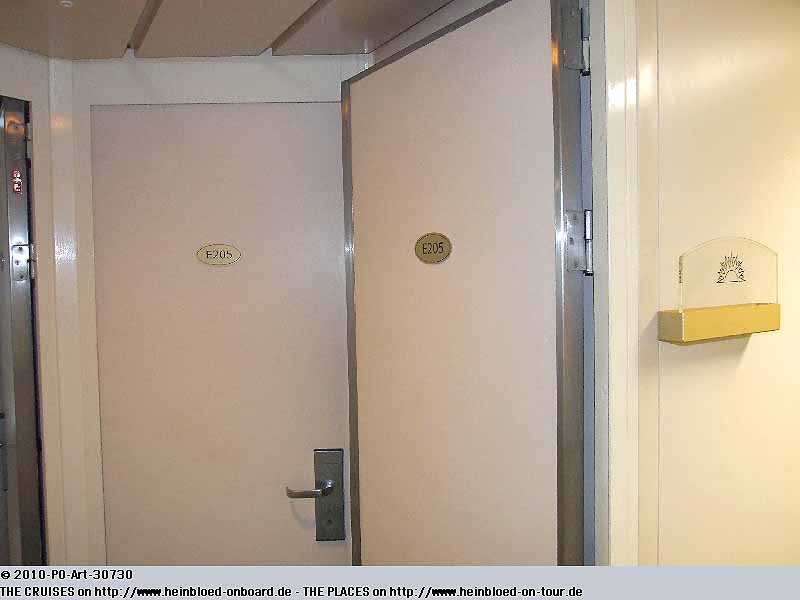 E205/207 =2205/2207: Wieder eine Verbindungstür.
2047??? Das waren wohl Crew Kabinen...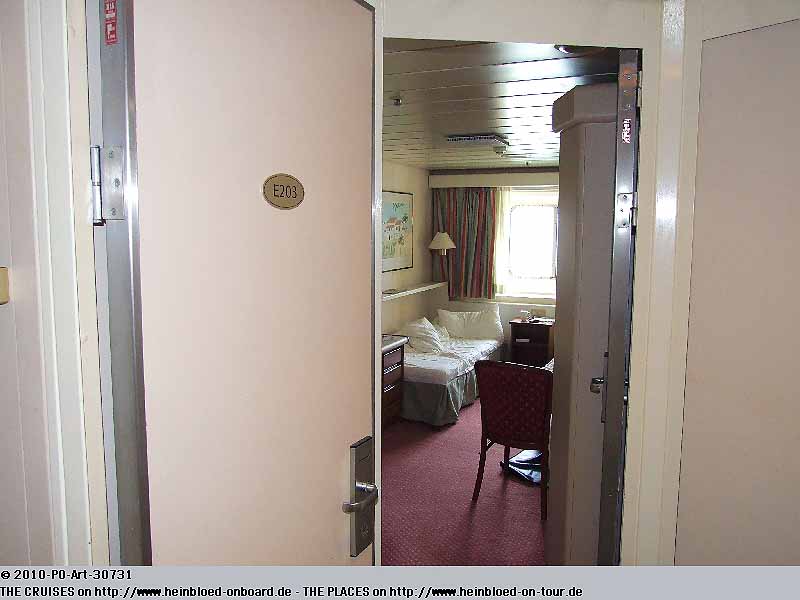 2047??? Looked more my crew cabins...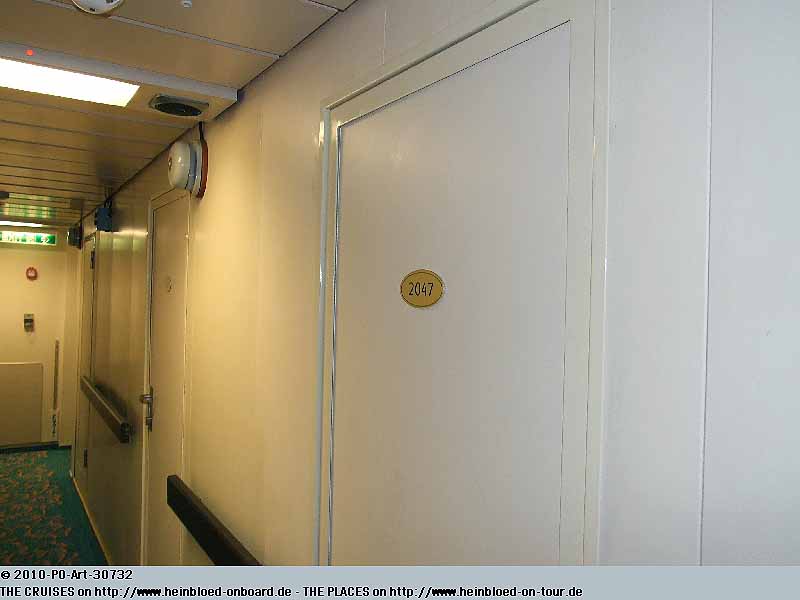 E333 = 2333: Obwohl ziemlich weit unten, auch nicht schlechter geschnitten.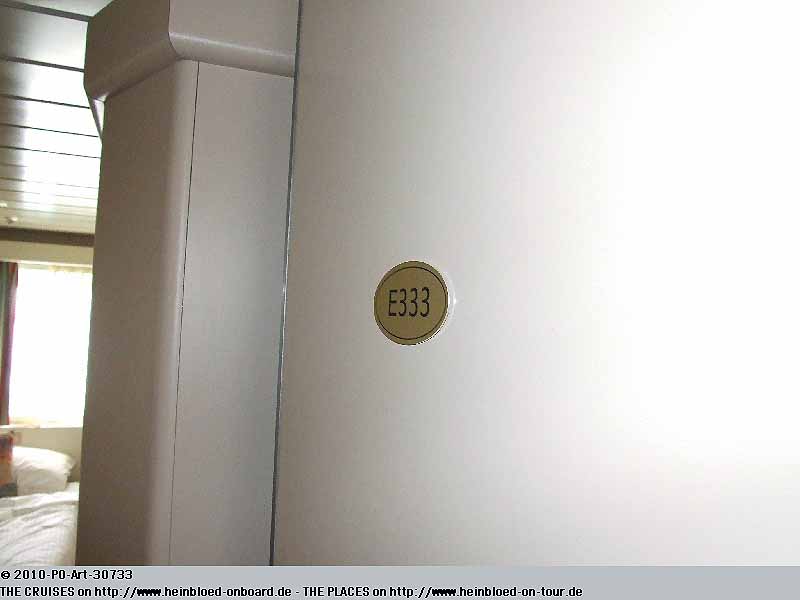 E333 - although very low but the shape is as goood as the others.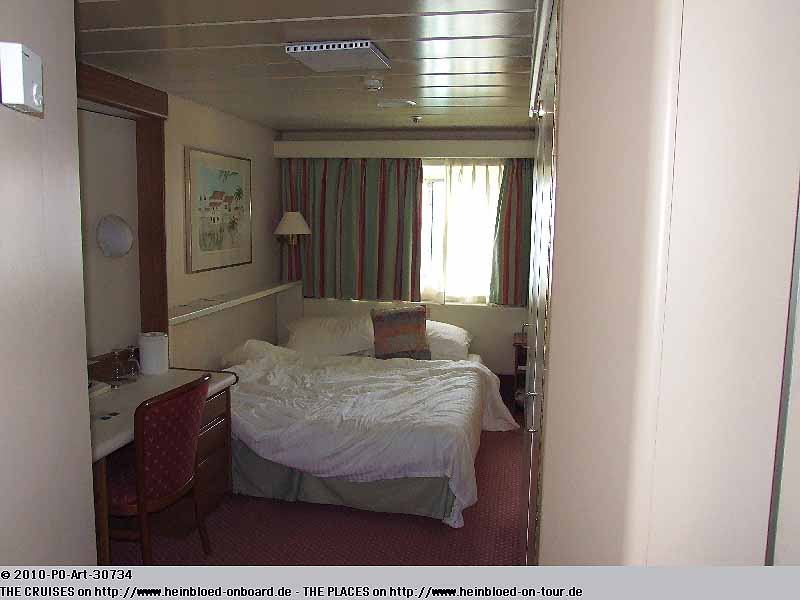 Die anderen Reisen in diesem Blog/
The other voyages in this blog: