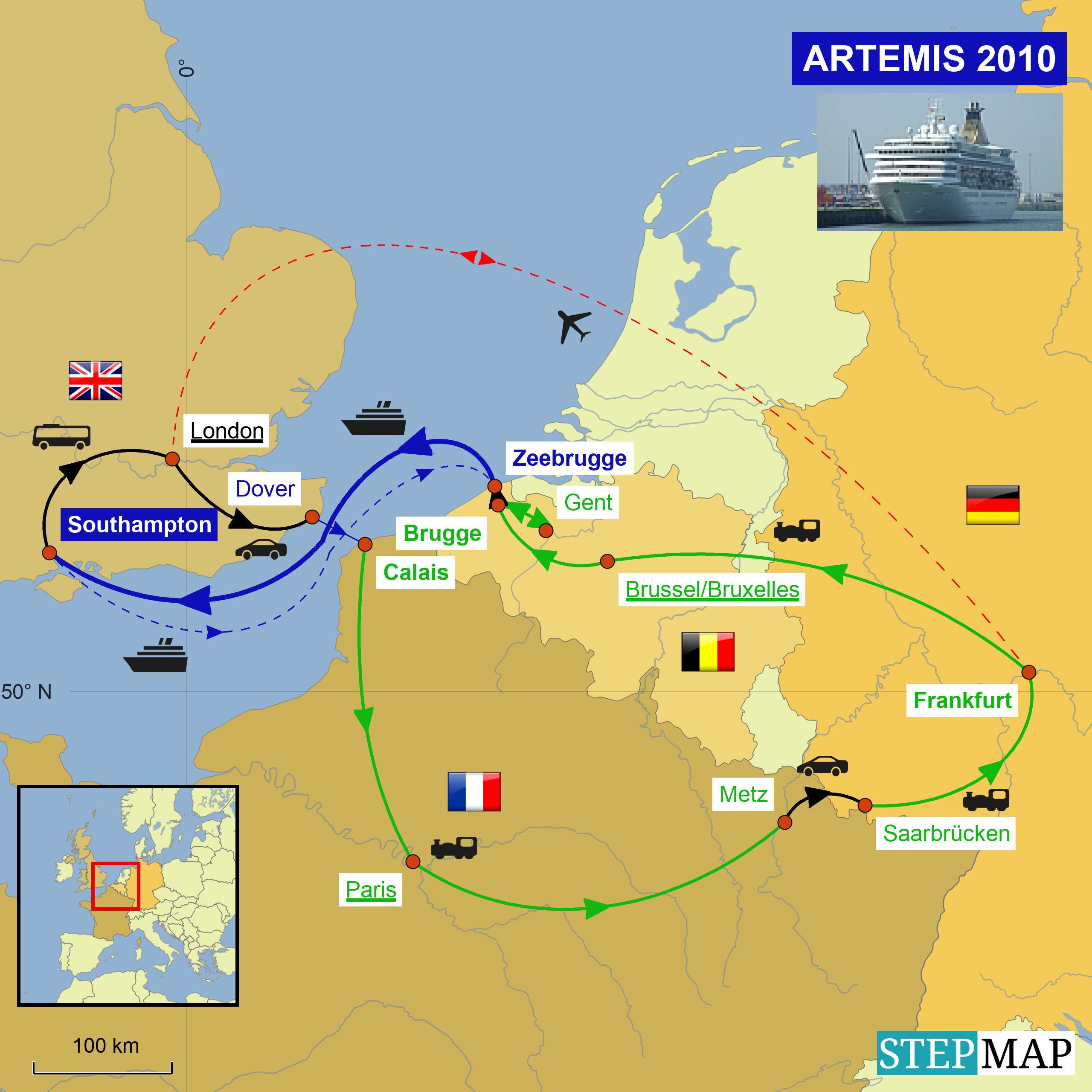 Nachmittags erscheint uns Brügge in einem anderen Licht.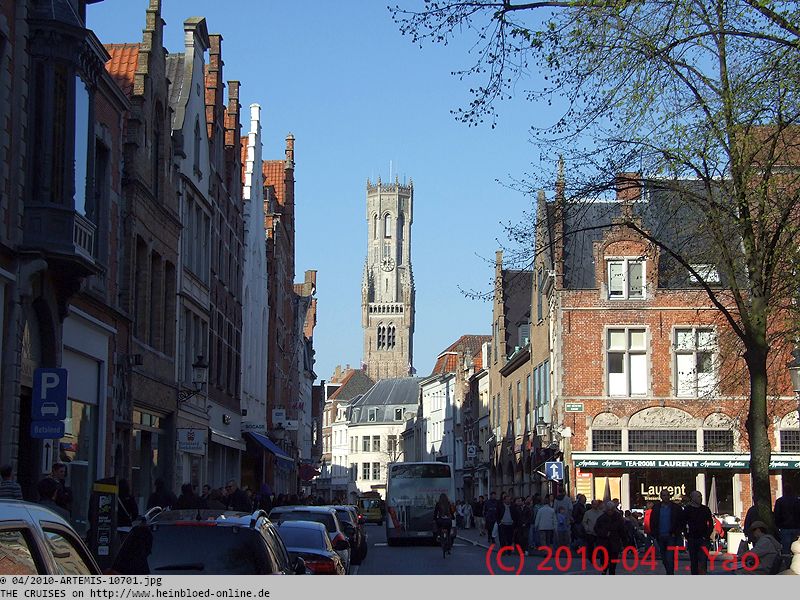 In the afternoon Bruges appeared in another kind of light.

Wow - we found one modern building in the old town of Bruges but entirely hidden in a side lane.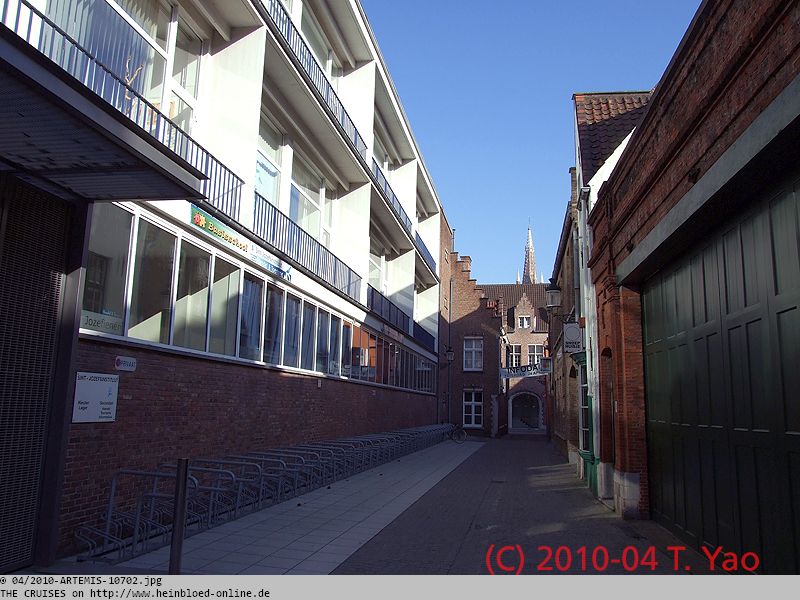 Wir haben es sogar geschafft in der Altstadt von Brügge ein modernes Gebäude zu finden, aber es liegt einsam in einer Seitengasse.
Nach einer kurzen Nachmittagsruhe, so wie wir uns sie auch auf dem Schiff gönnen würden, geht es am frühen Abend nochmals zum Abendessen. Auf die 2. Hälfte des Spaziergangs nach Plan verzichten wir, weil es ziemlich frisch war.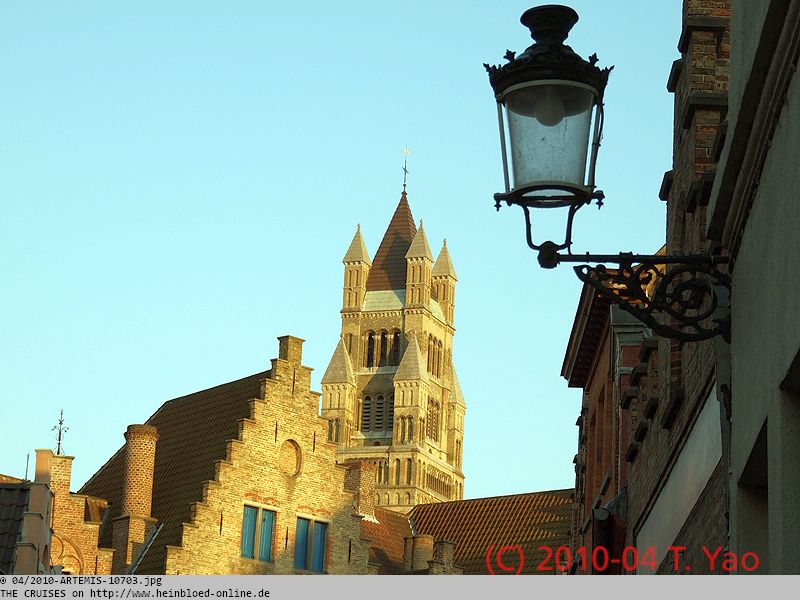 After a short afternoon nap like we have on a ship as well we went early out for dinner. We did not want to continue the second half of the walk as it was very chilly.

It's possible to experience on Sunday as many stores were open.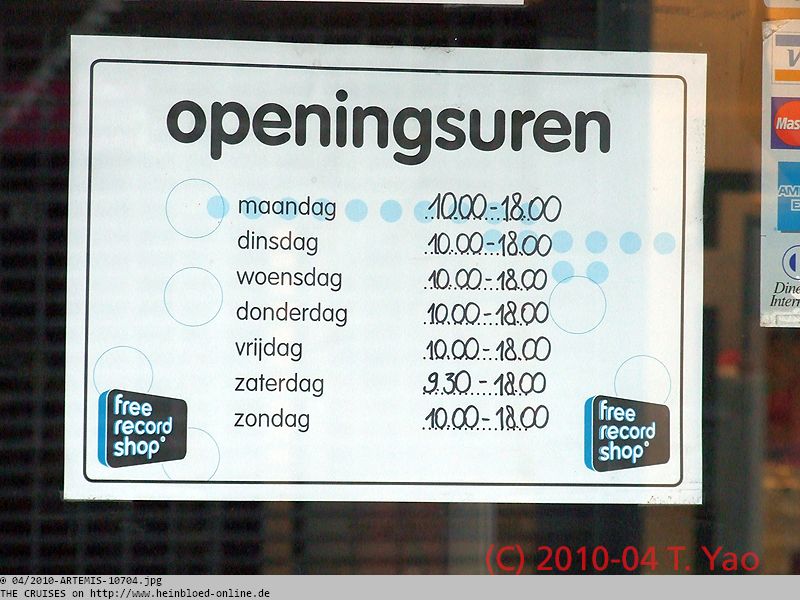 Brügge kann man auch sonntags erleben. Viele Geschäfte haben geöffnet.
Endlich mal im Licht der Abendsonne.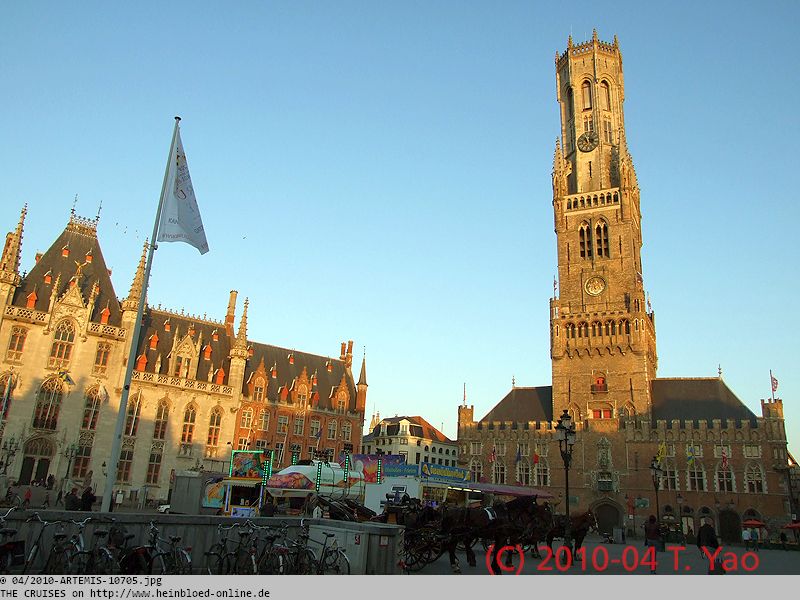 Finally in the light of the sunset.

All the details we were unable to see in the morning.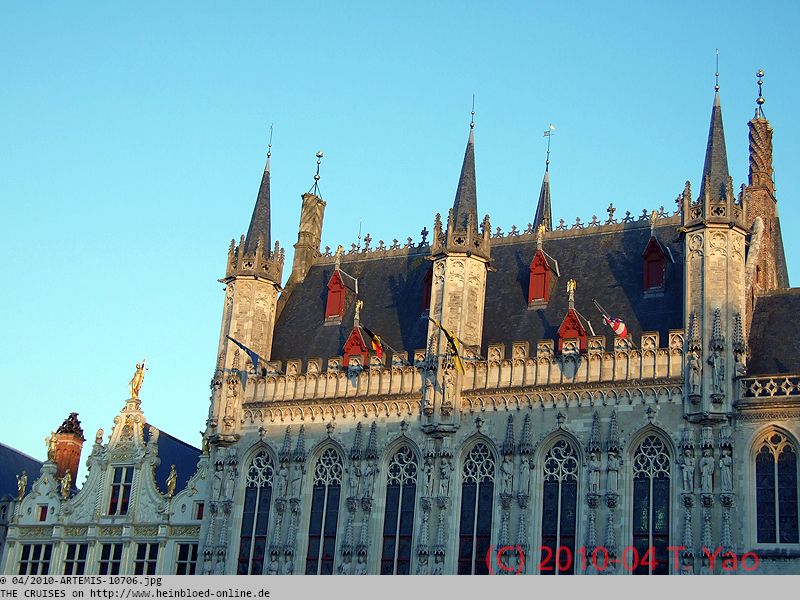 Was wir morgens alles nicht so im Detail sehen konnten.
Etwas, worüber sich einige US-Kreuzfahrer aufregen können.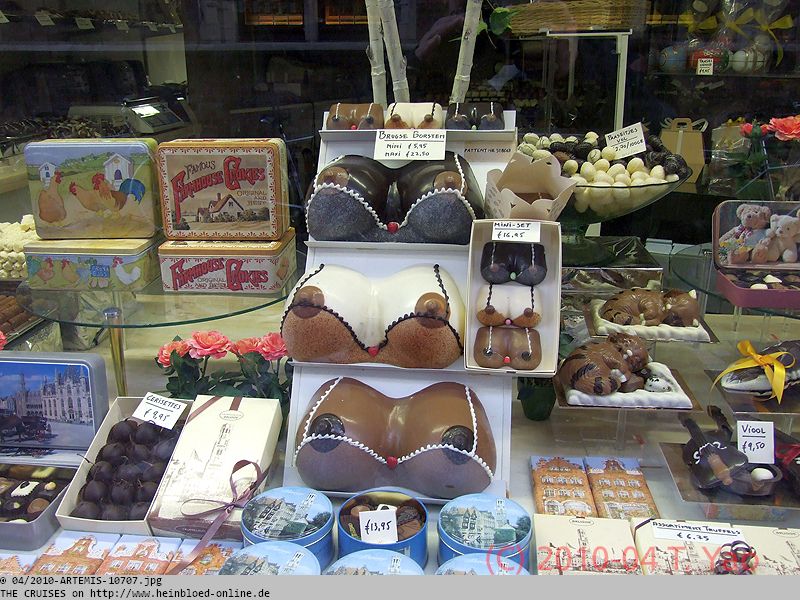 Something to make SOME US-cruisers upset...

But it was no erotic bakery just an ordinary chocolate store.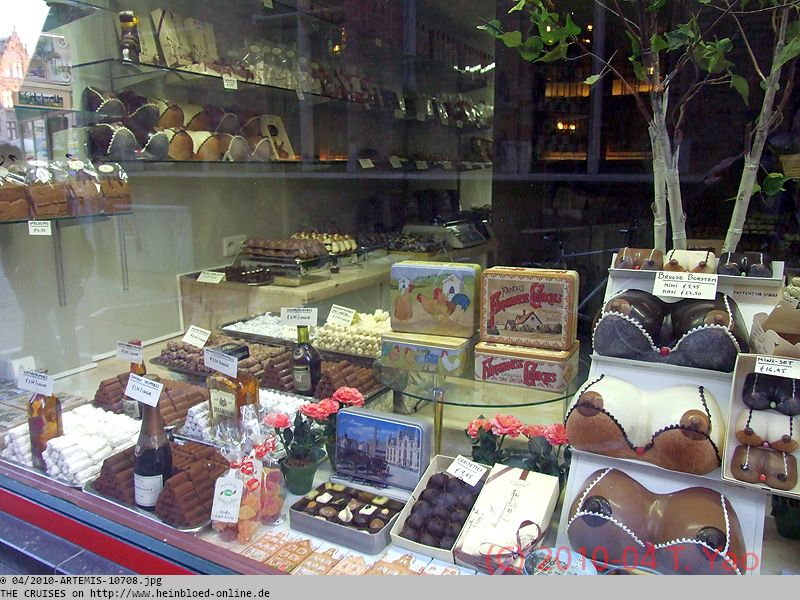 Aber es ist keine Erotic Bakery sondern ein normales Pralinengeschäft.
Da wir ja normalerweise abends an Bord essen würden und wir sicherheitshalber nicht so viel Geld ausgeben wollen, weil wir ja nicht wissen, ob wir in London "stranden", gehen wir in ein Touristennepp eigentlich für Schotten und Engländer, was die Preise und den Geschmack erklärt. Aber sogar die Engländer salzen nach.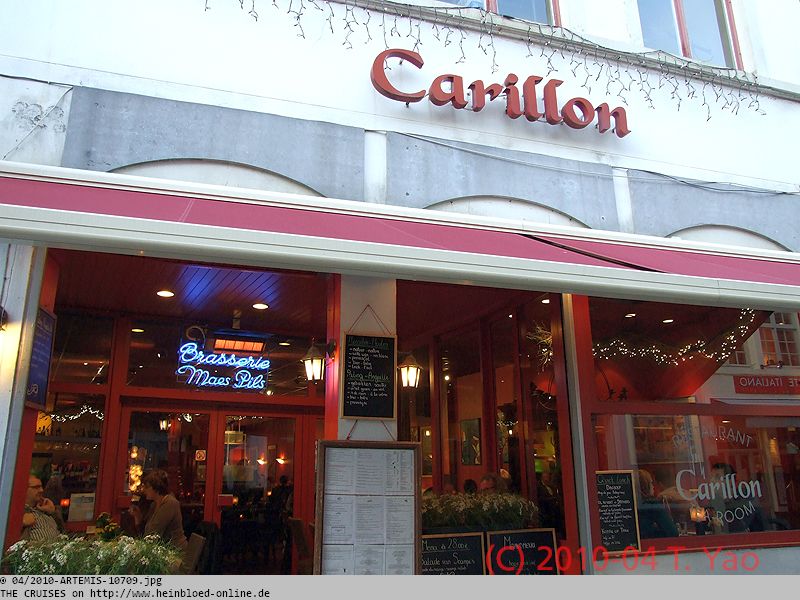 As we would normally have dinner on board and we did want to spend too much for dining out as we did not know which additional expenses are waiting for us in case we get "stranded" in London. But we made it to a tourist trap for Scotsmen and Englishmen which explained the prices and the taste of the food. But even the Englishmen need to add salt.

To be tired enough to get a good sleep we made another round...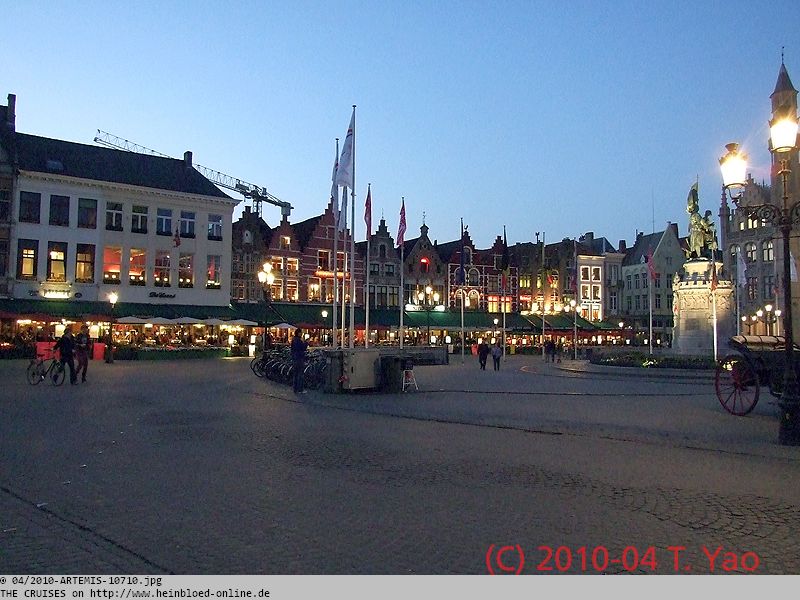 Um die notwendige Bettschwere zu erlangen gehen wir nochmals eine Runde...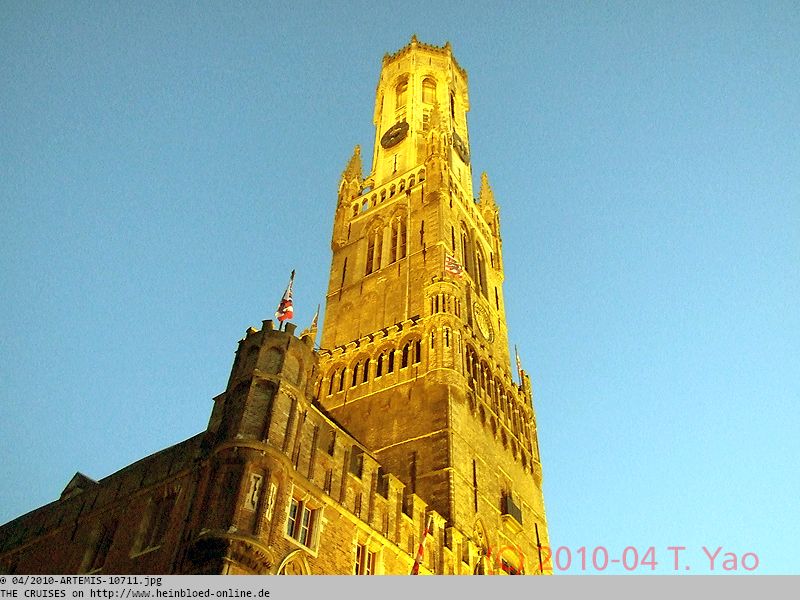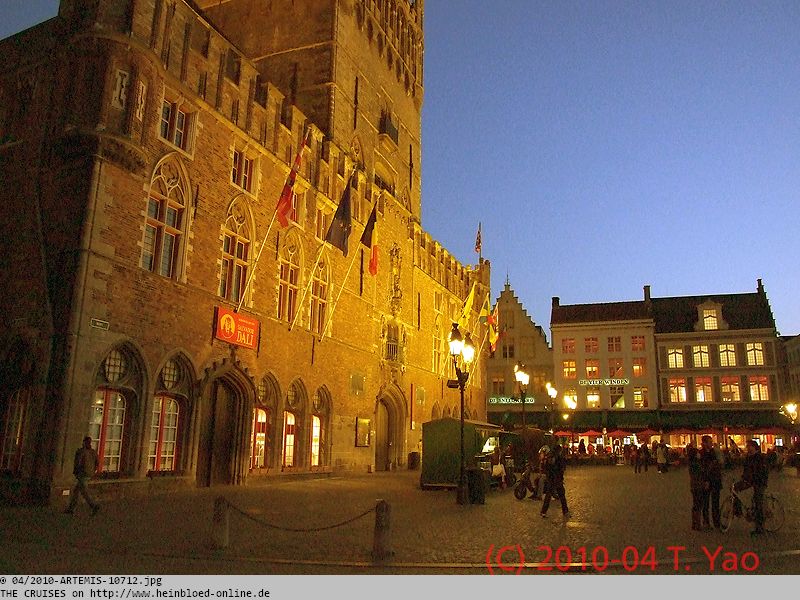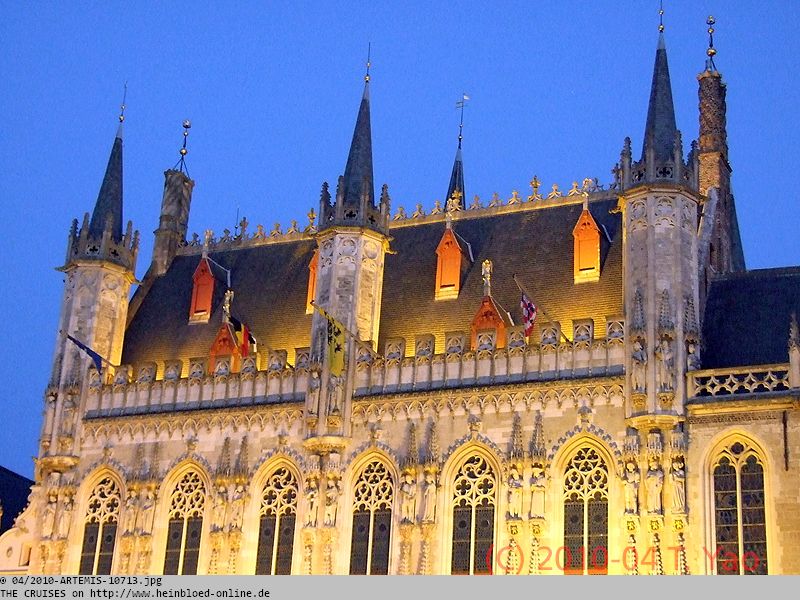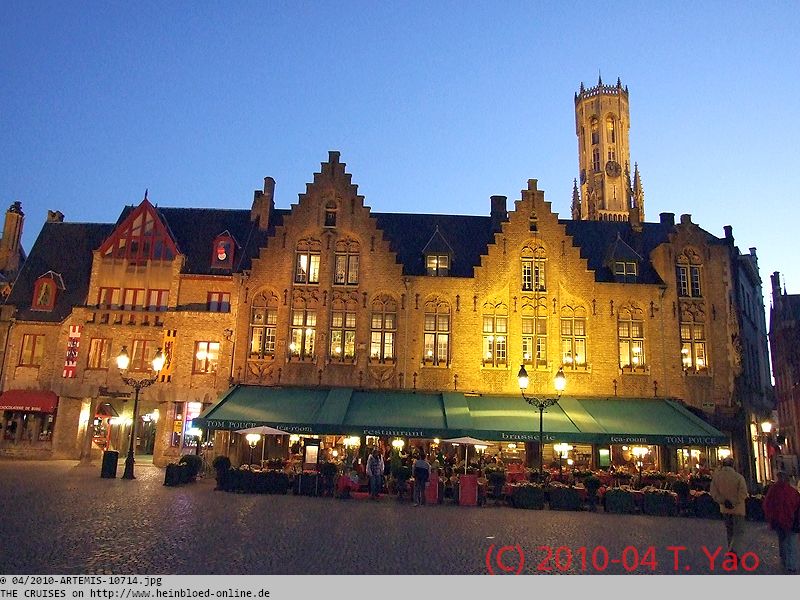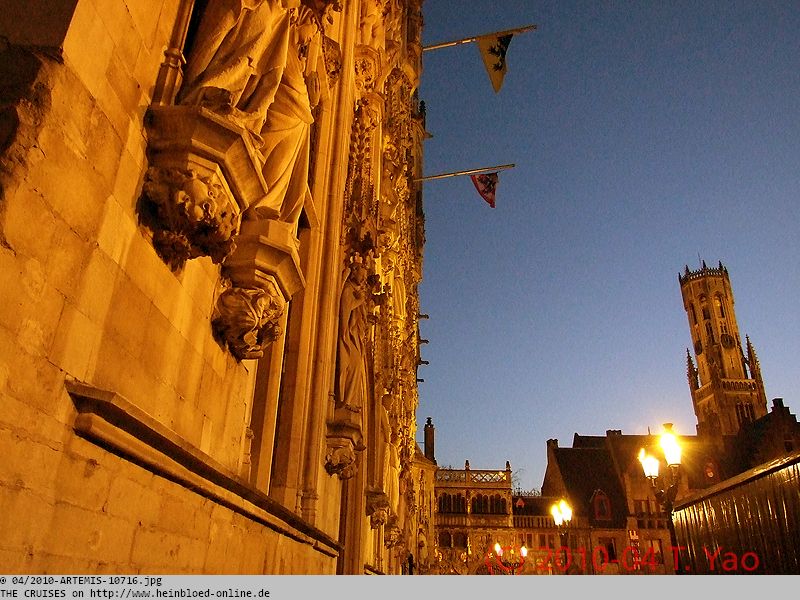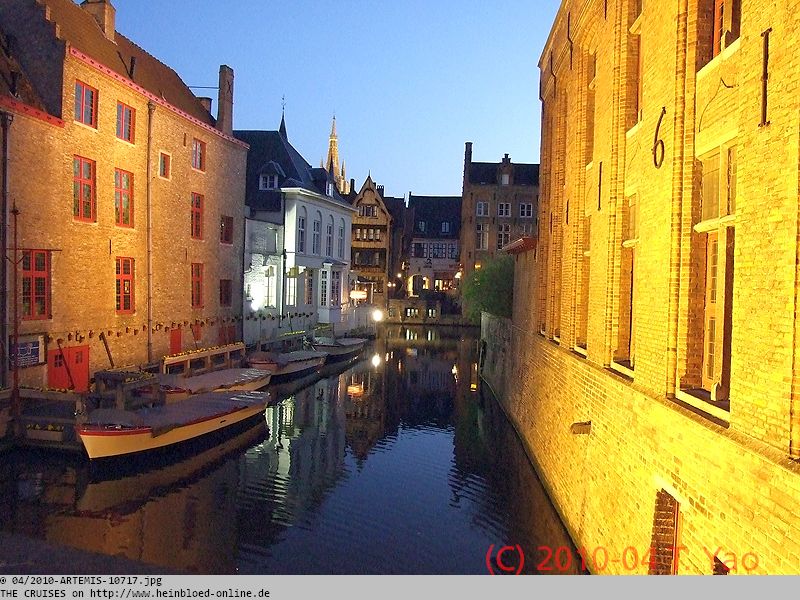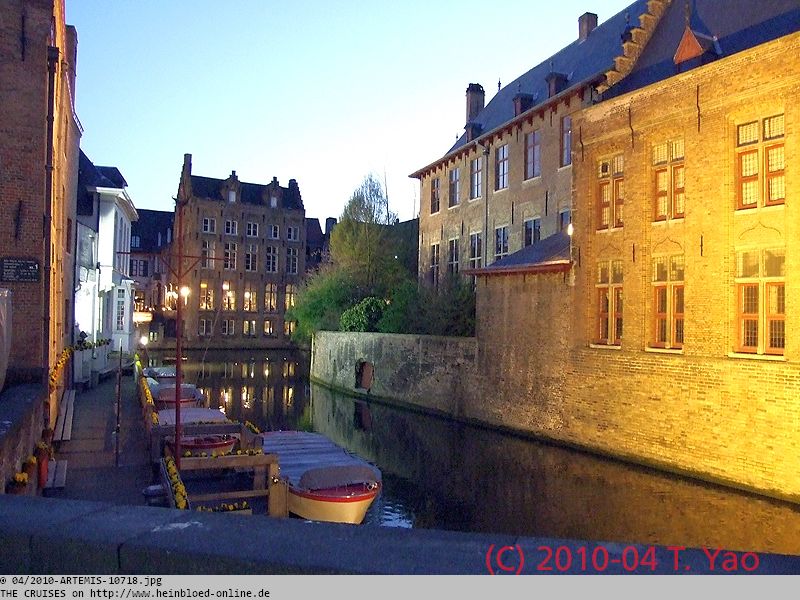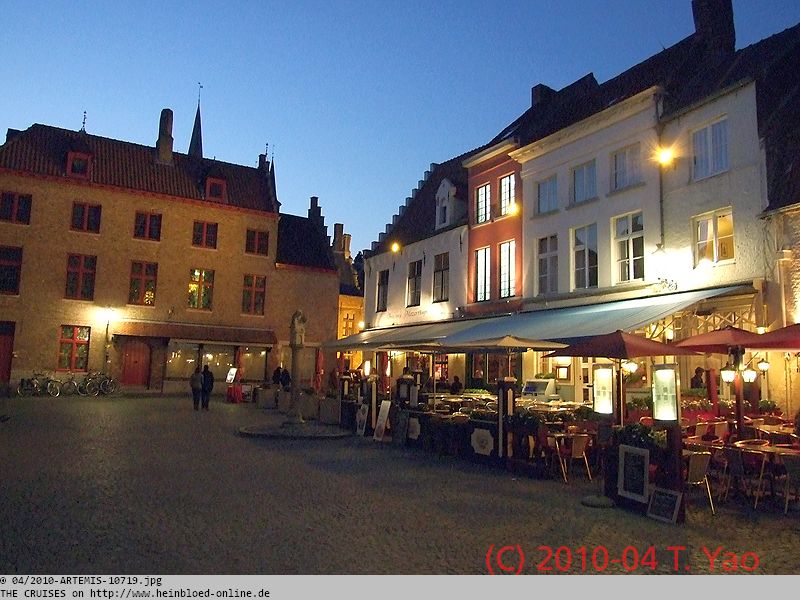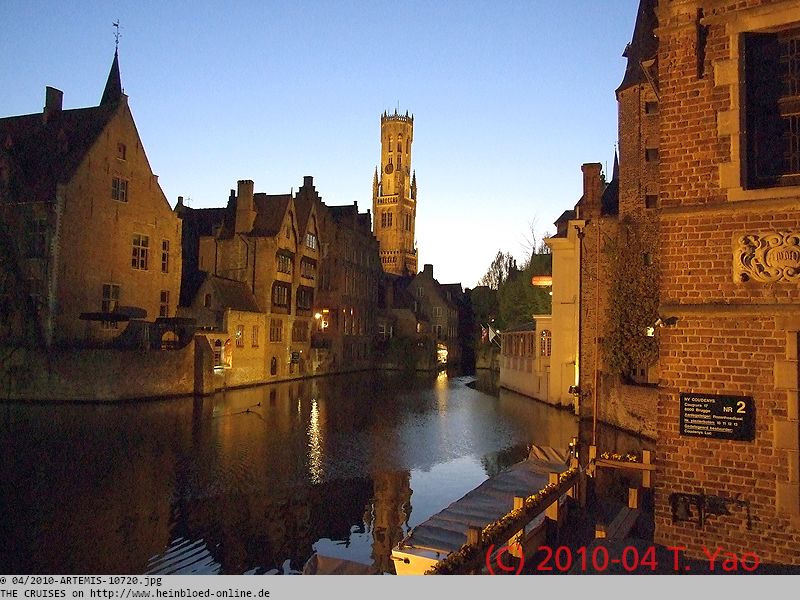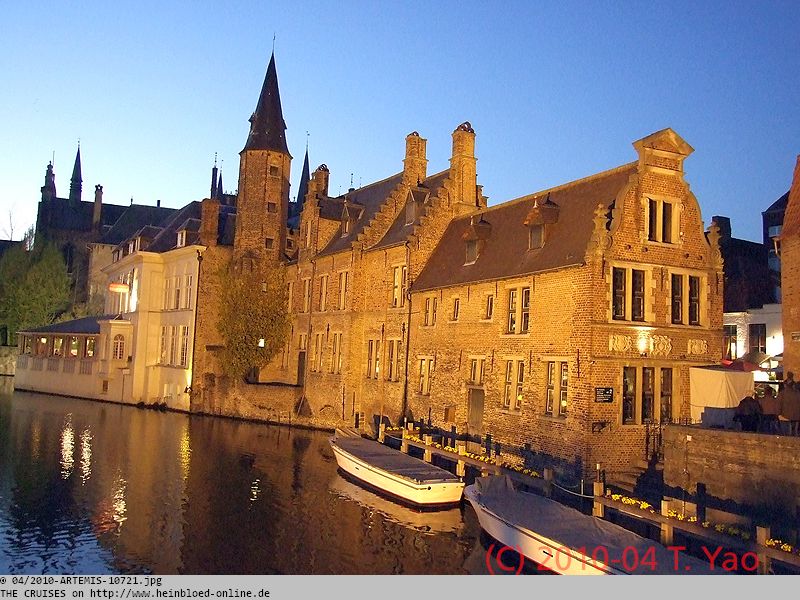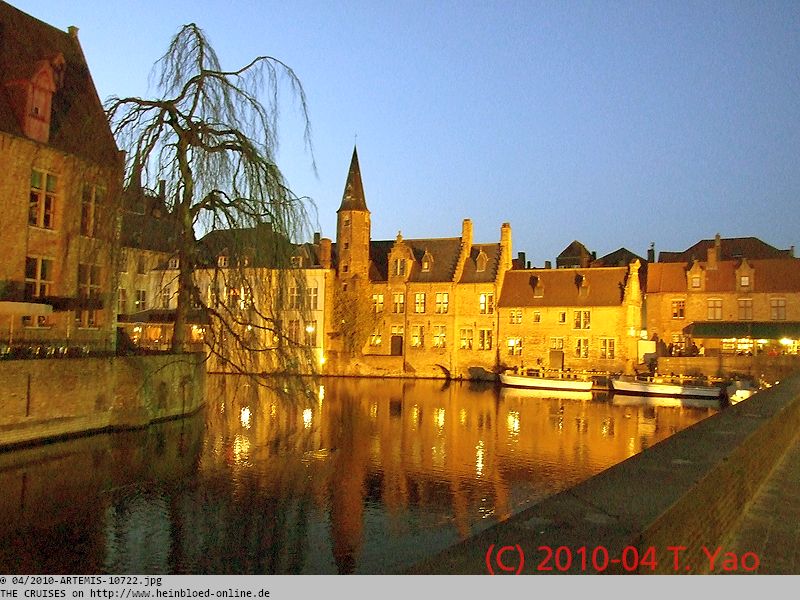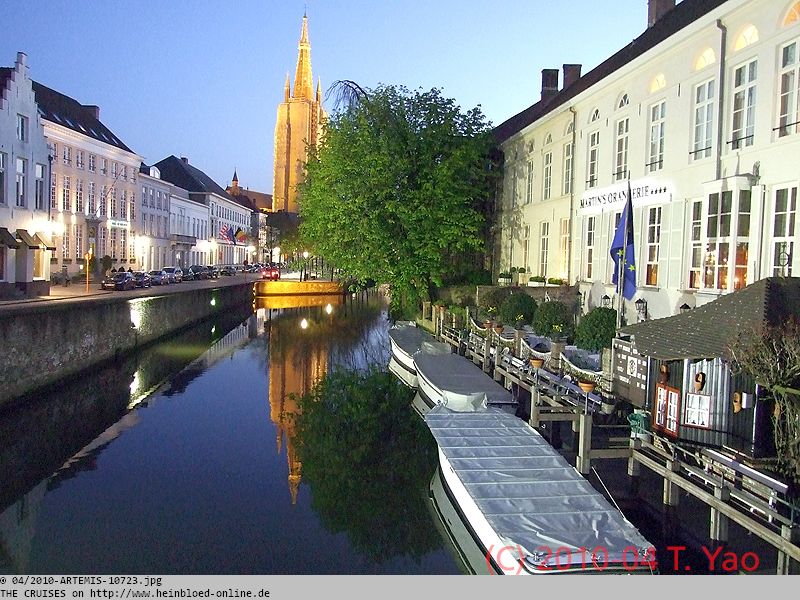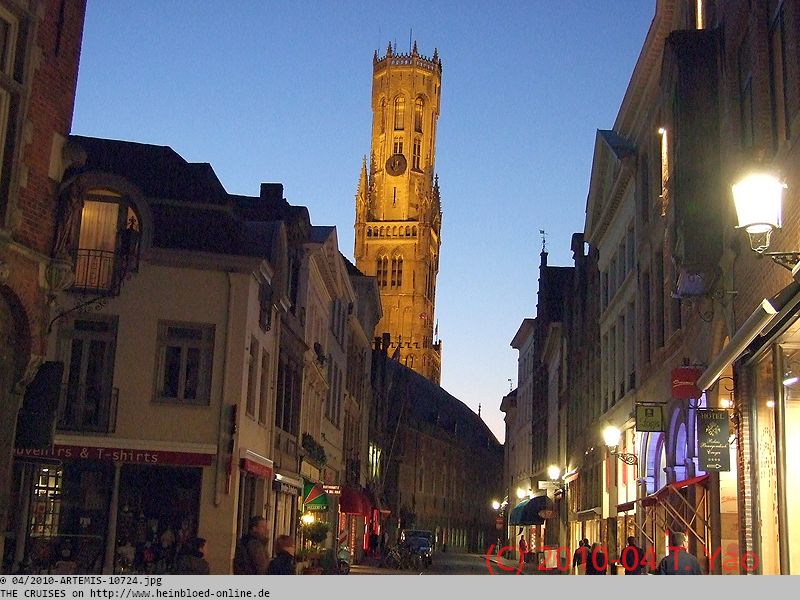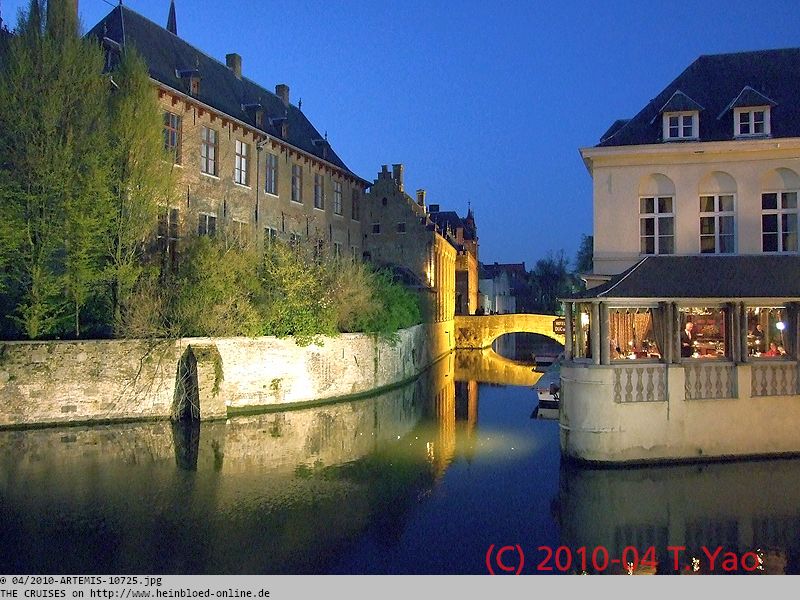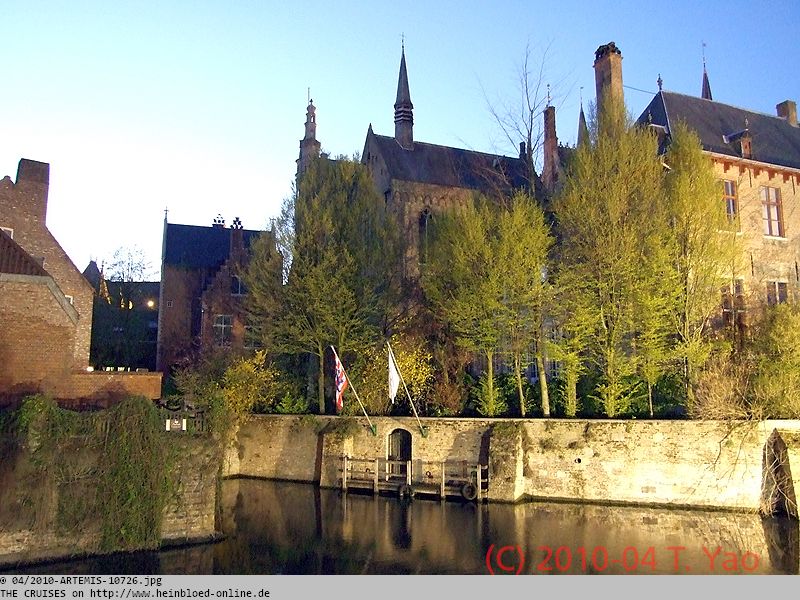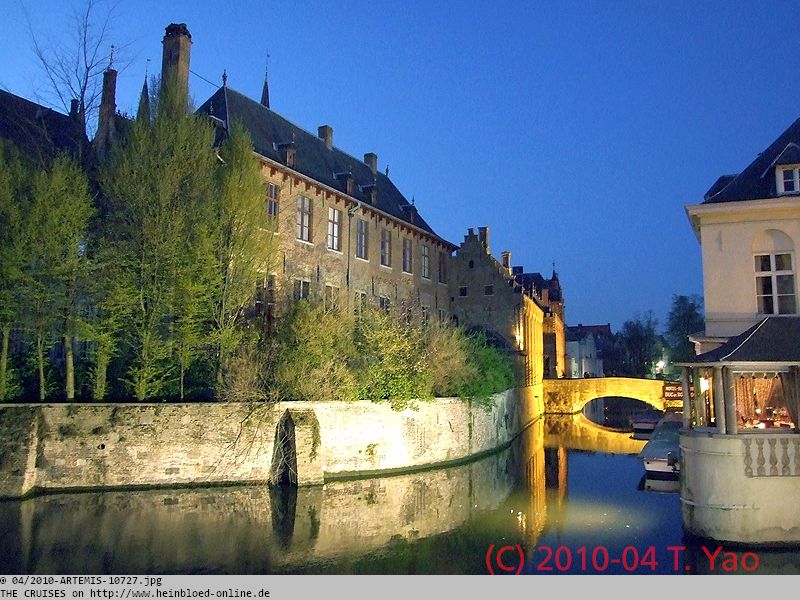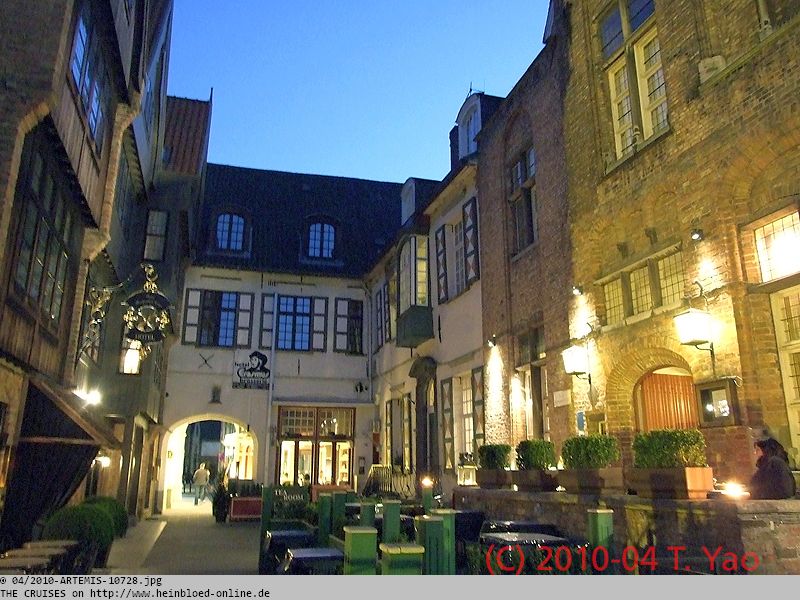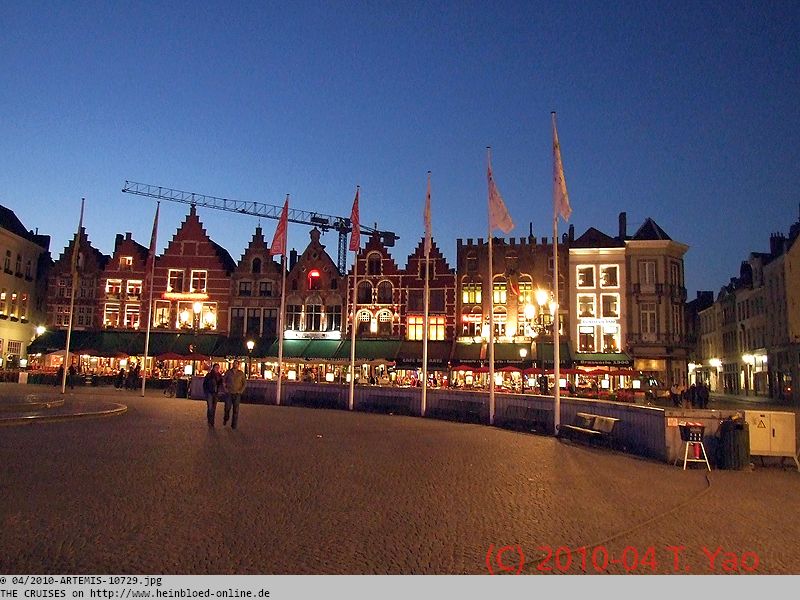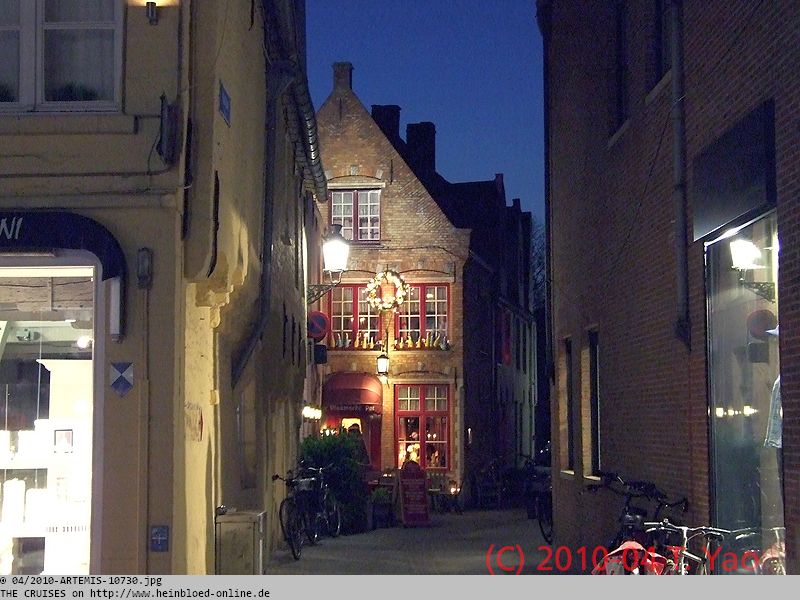 For those of you who dislikes chocolate another Belgian speciality...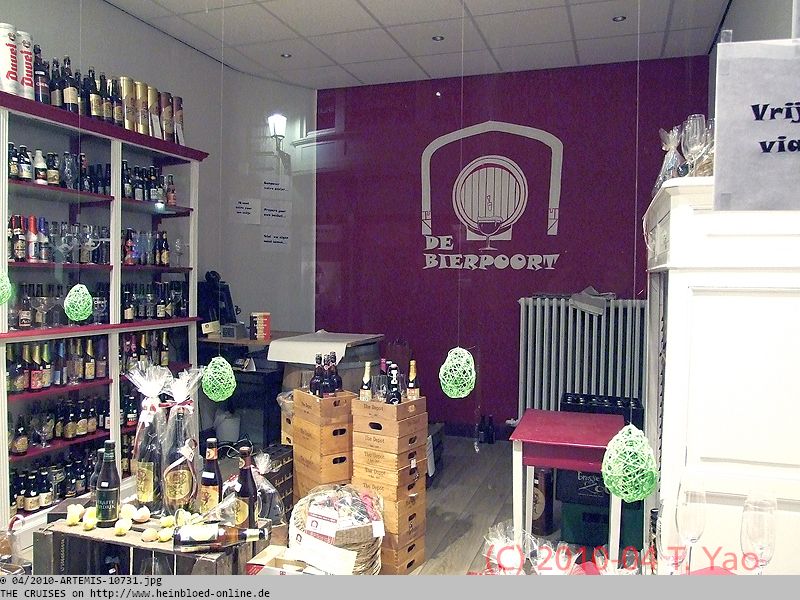 Für diejenigen, die nicht so auf Schokolade als die belgische Spezialität stehen...
75 Sorten Bier im De Bierpoort in Brügge.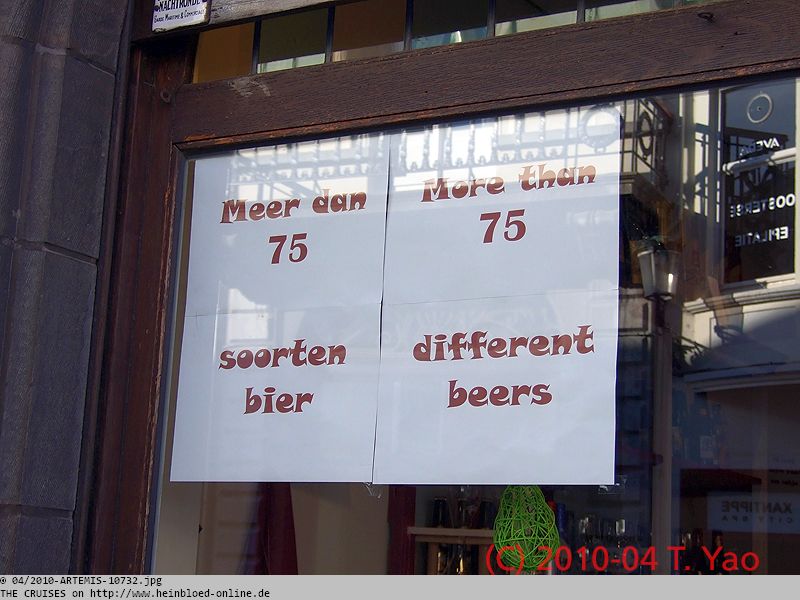 75 different types of beer in De Bierpoort in Bruges.

With the knowledge what tour ship was announced to be there 05:45 hrs the next morning we went to bed. I thought it was the best we could do under the current circumstances.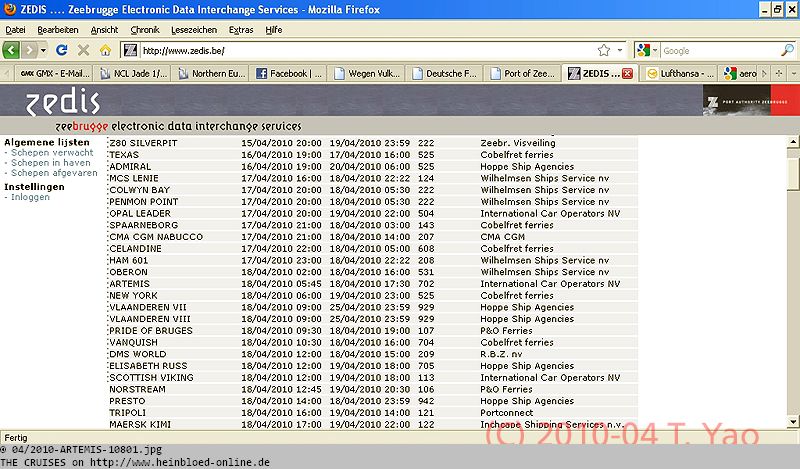 Mit der Gewissheit, dass unser Schiff für morgen früh 05:45 Uhr in Zeebrügge angekündigt ist, gehen wir ins Bett. Ich denke, dass es mal das Optimum war, was wir im Moment herausholen konnten...
Die anderen Reisen in diesem Blog/
The other voyages in this blog: