Scroll down for English explanations - alternates with German explanations.

AIDAmar kam aus Altona um hier in die Parade sich einzuordnen.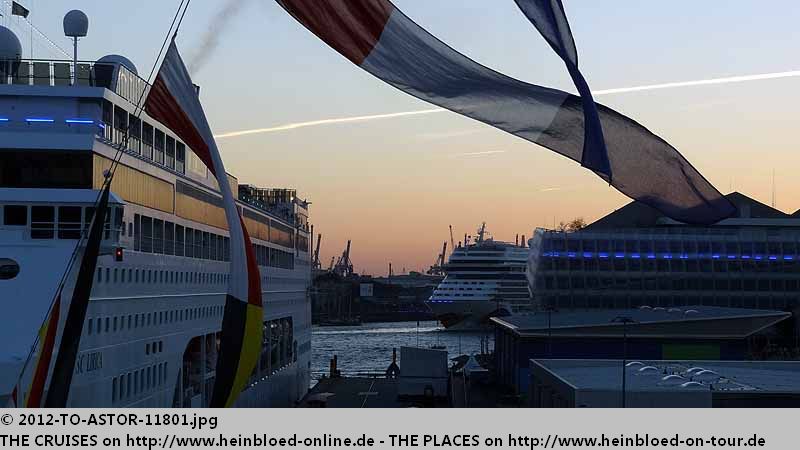 AIDAmar came from Altona to join here the parade.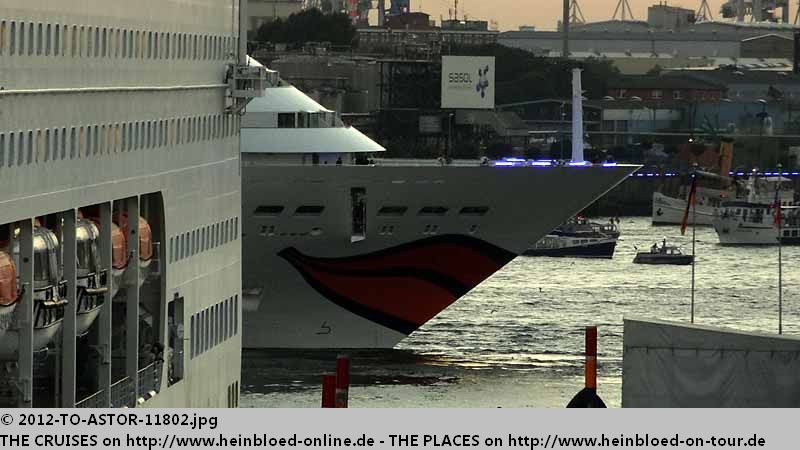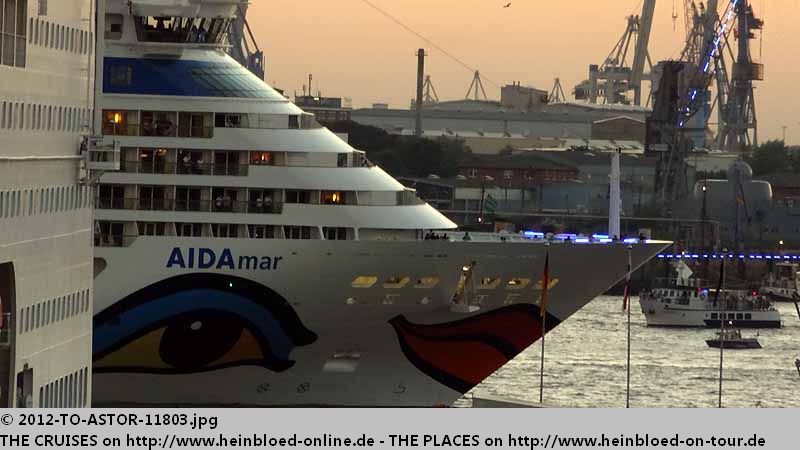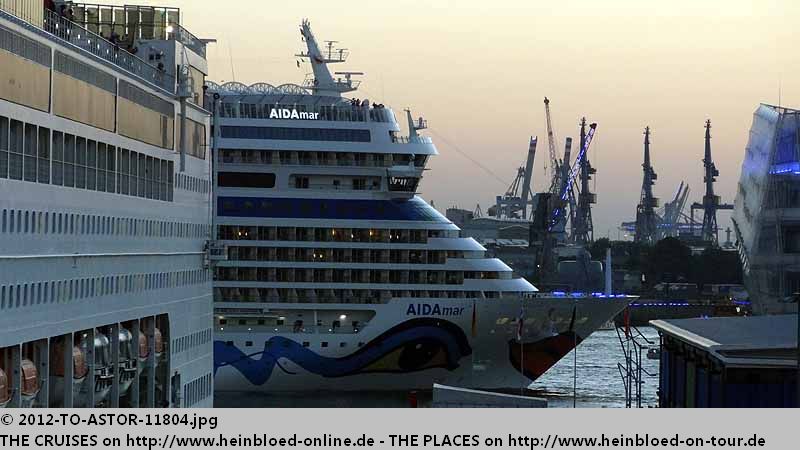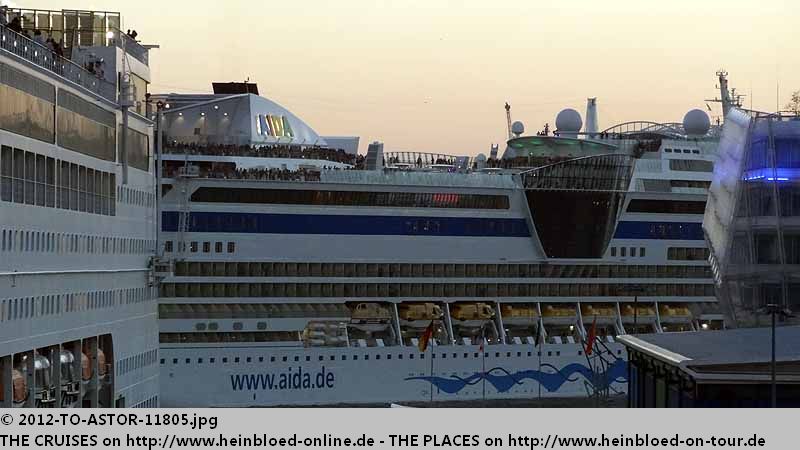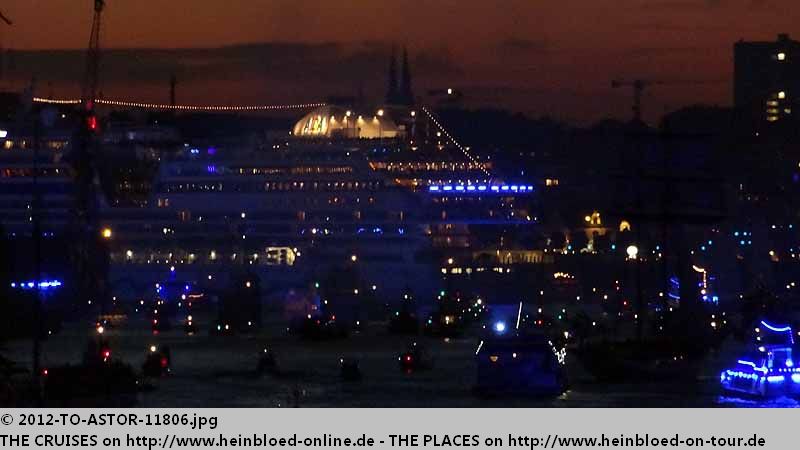 Und dann kam noch die DEUTSCHLAND die am O'Swaldkai lag und sich für das Cruise Center Grasbrook repositioniert. Leider gab es keine Info später, wie weit sie mitfährt, so dass wir blöderweise in der Lounge saßen, als sie bereits in Finkenwerder wieder umdrehte.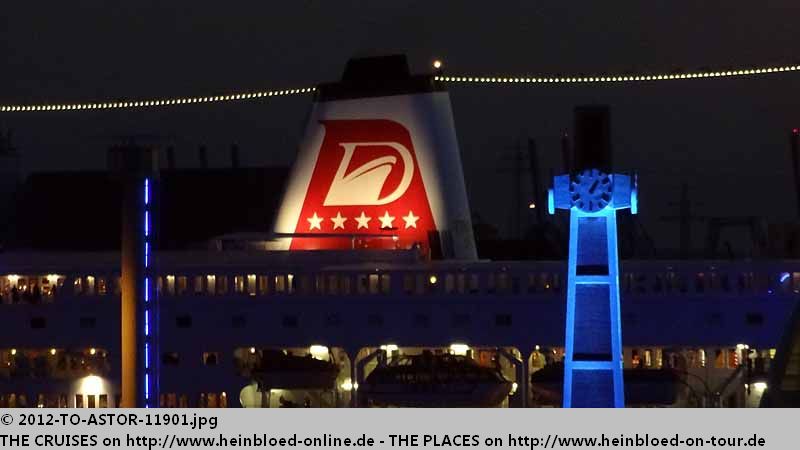 And then DEUTSCHLAND came which berthed at O'Swaldkai and need to reposition to City Center Terminal at Grasbrook. Later we did not any information how far she would go so that we missed there turn-around in Finkenwerder.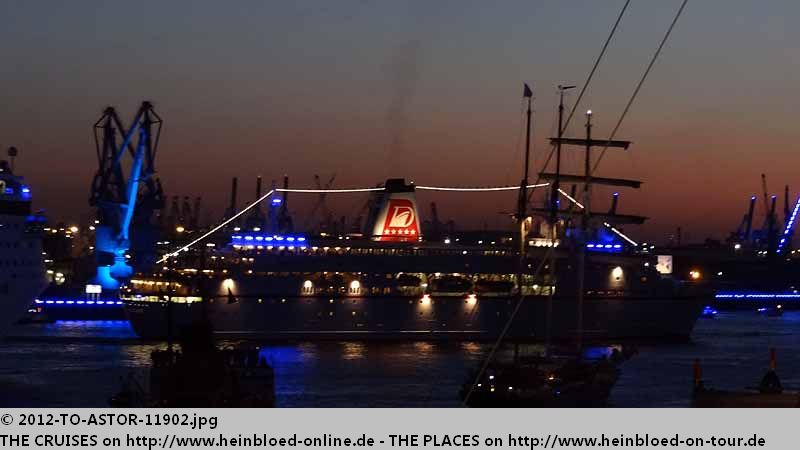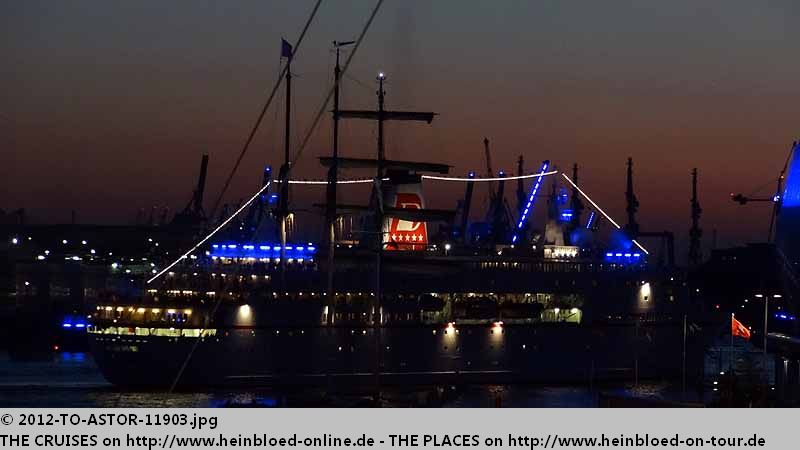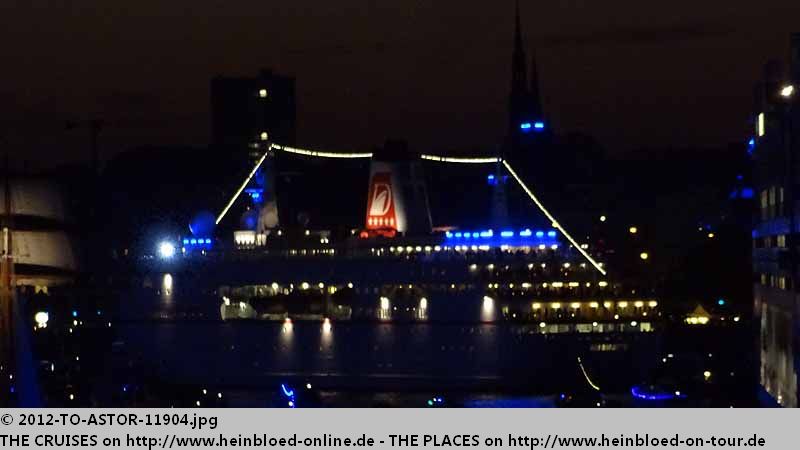 Irgendwann ging die Schiffsglocke. Und dann ging es los.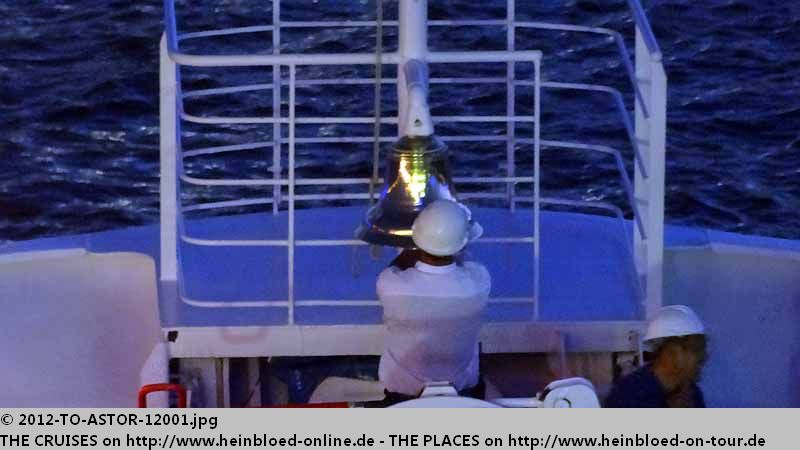 Later there was a ring of the ship bell. And so we started.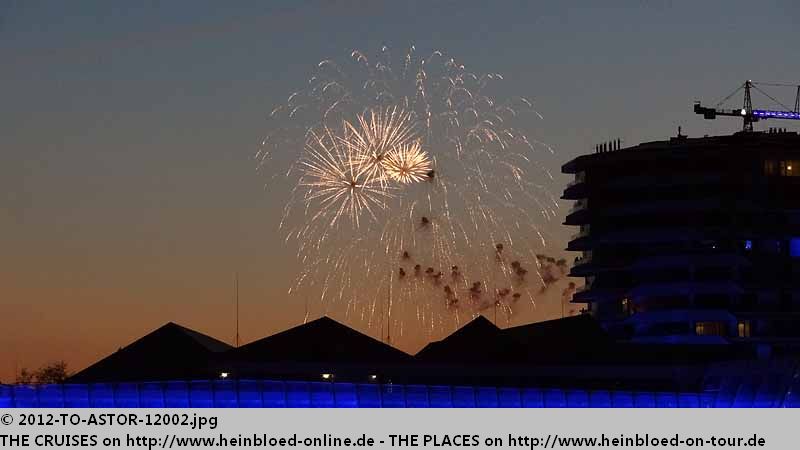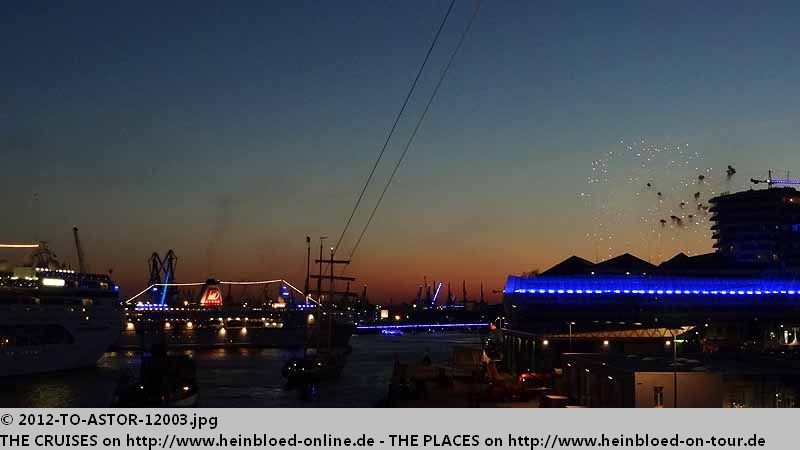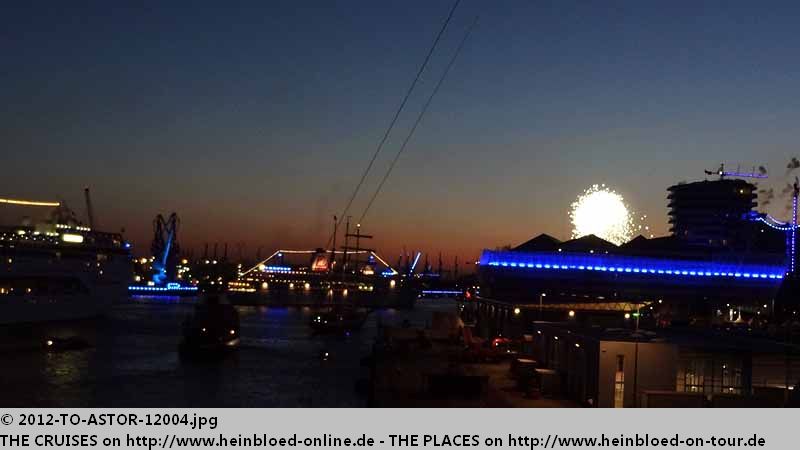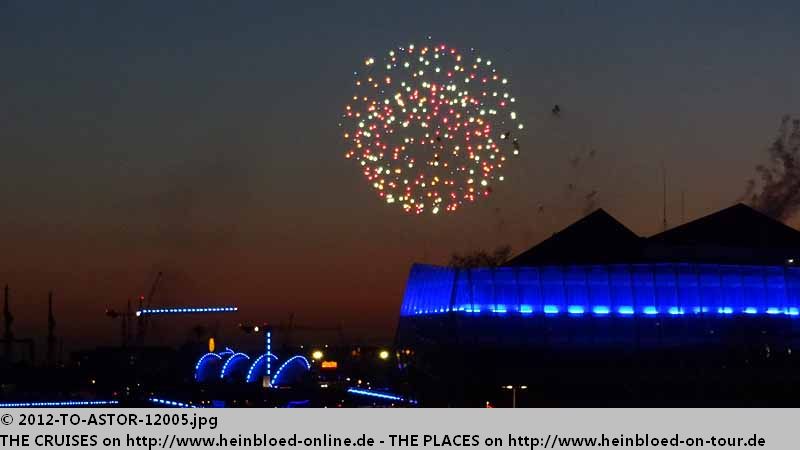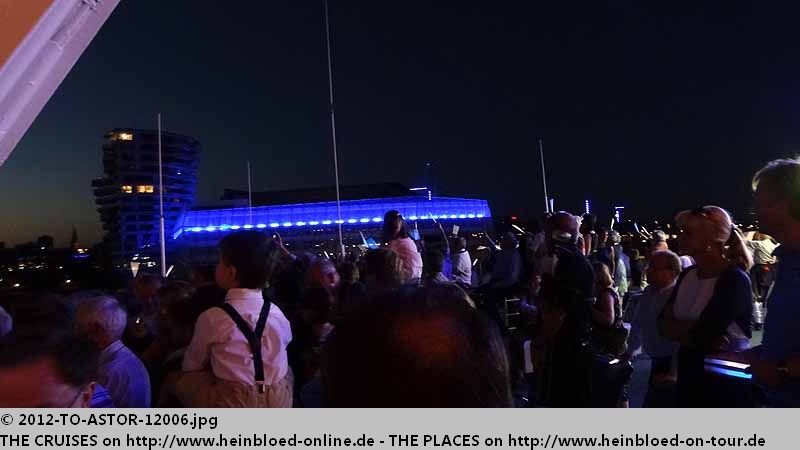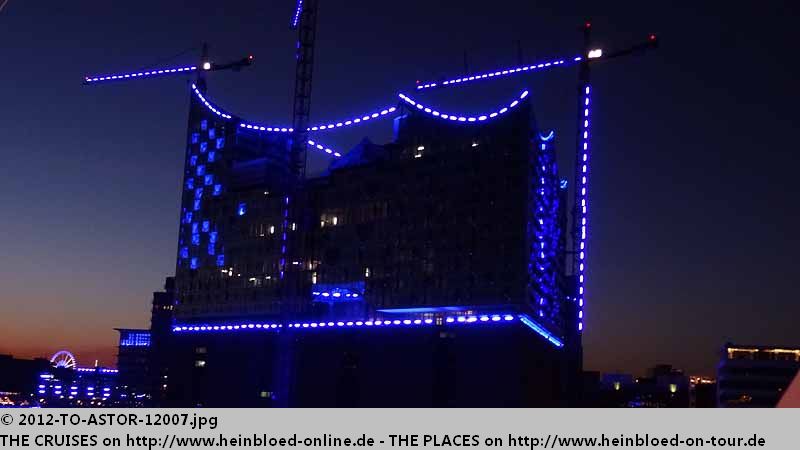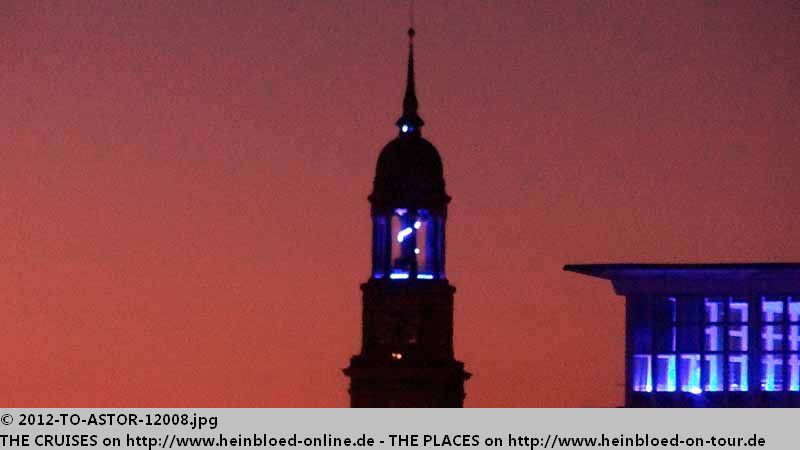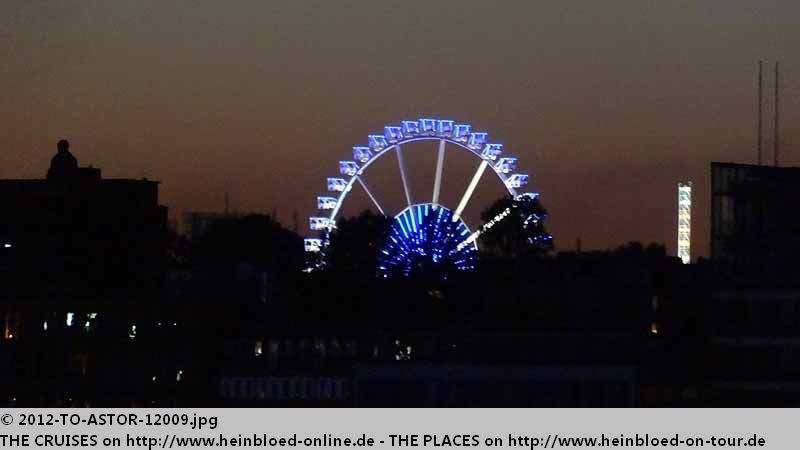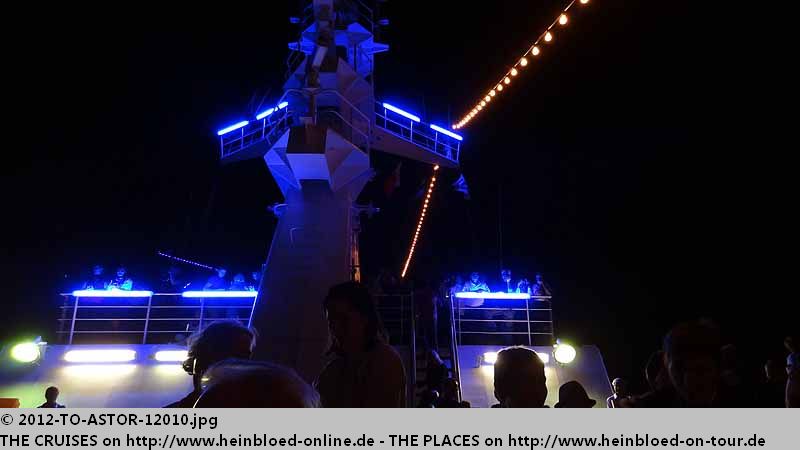 Hier wurden die Schiffe angekündigt, aber ich konnte es nicht ohne ein Hindernis im Bild aufnehmen.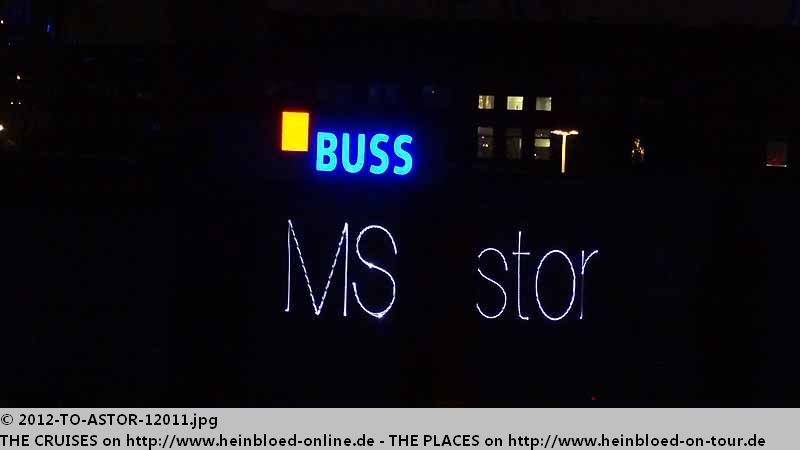 Here they announced which ship was just passing by but I could not get a shot without obstruction.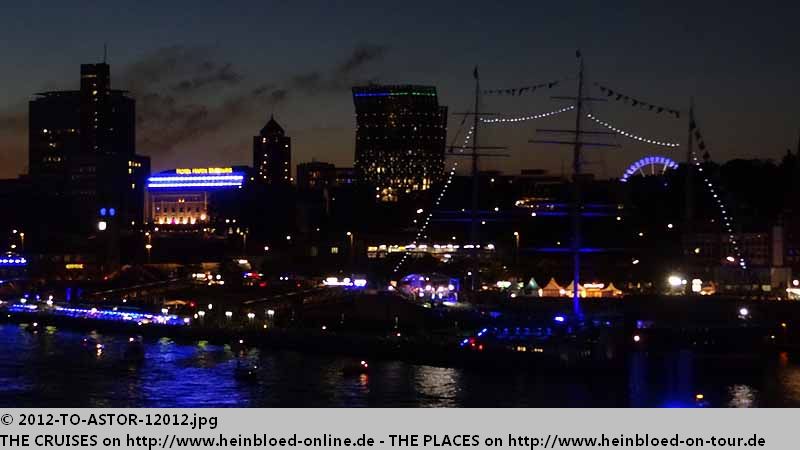 Und sobald wir am König der Löwen vorbei waren, bekam jedes Schiff sein eigenes Feuerwerk.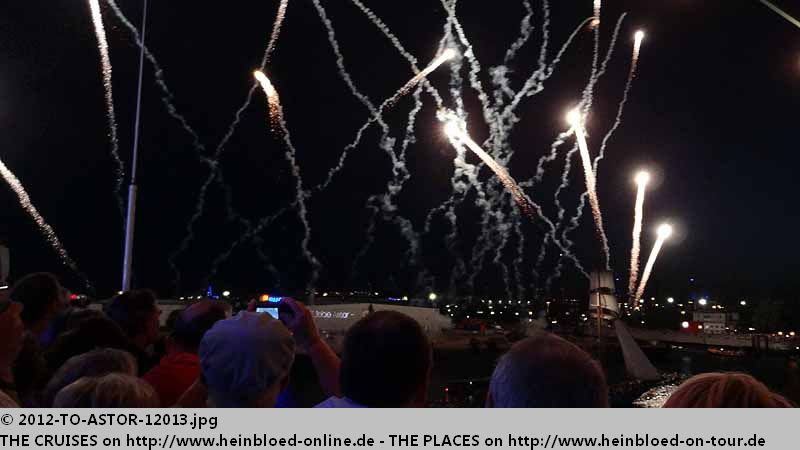 When we passed the Lion King Theater each ship got her firework of her own.