Scroll down for English explanations - alternates with German explanations.

Unsere Freunde John und Agnes wollten uns zum Loch Fyne führen.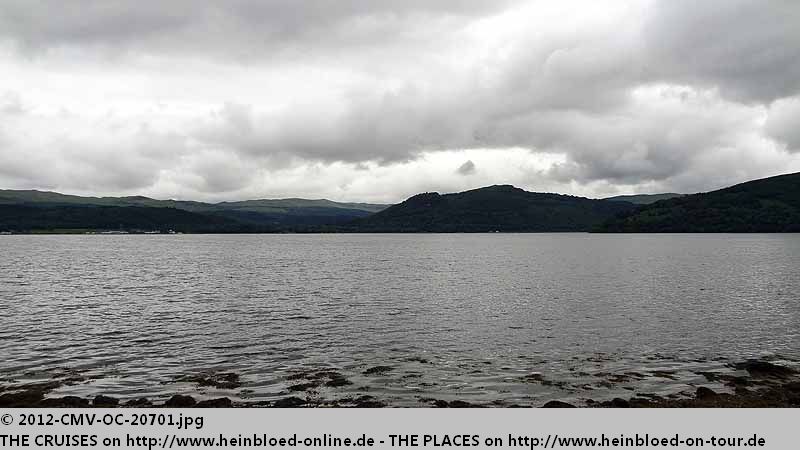 Our friends would like to take us to Loch Fyne.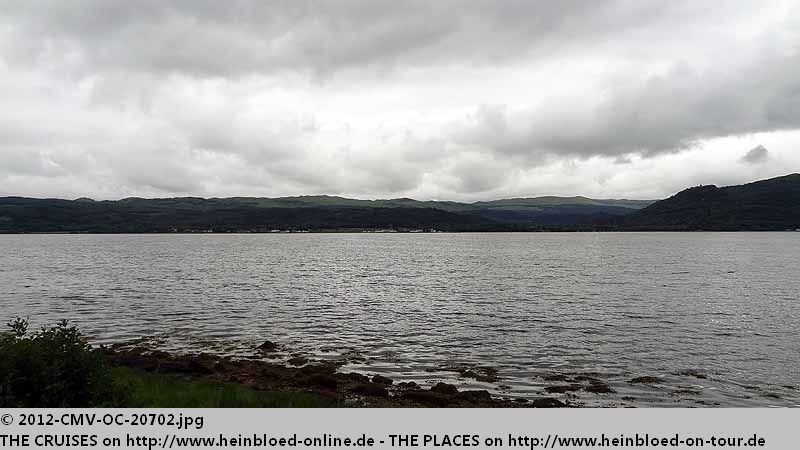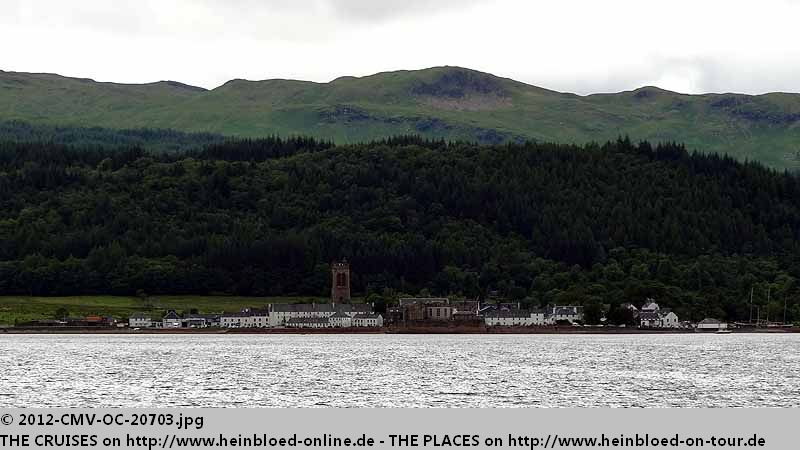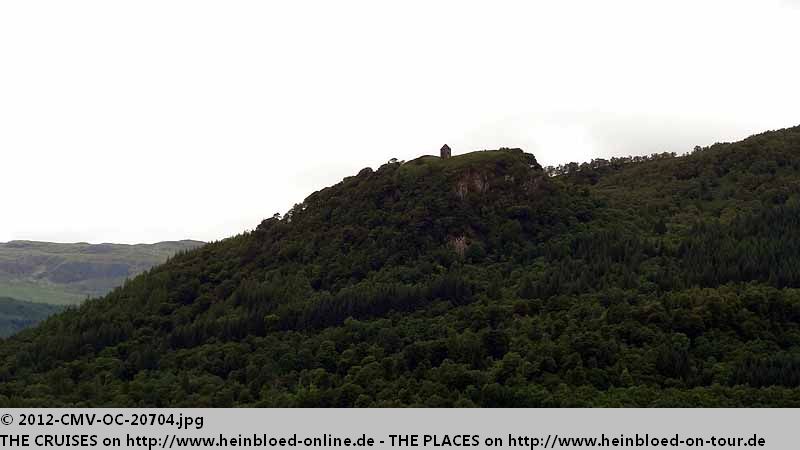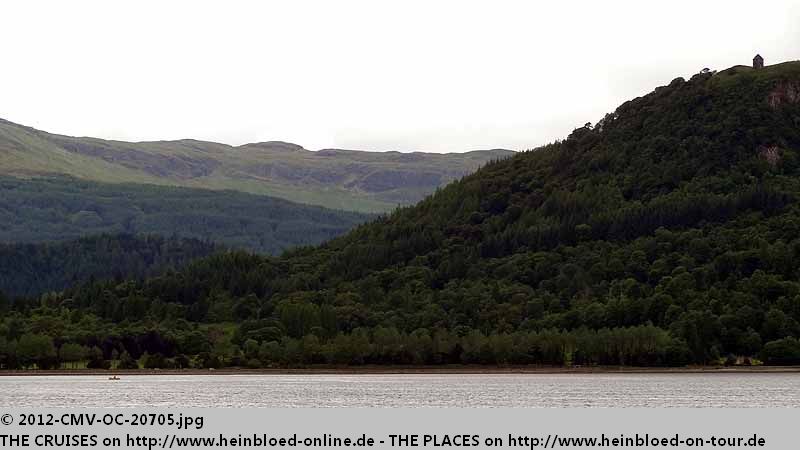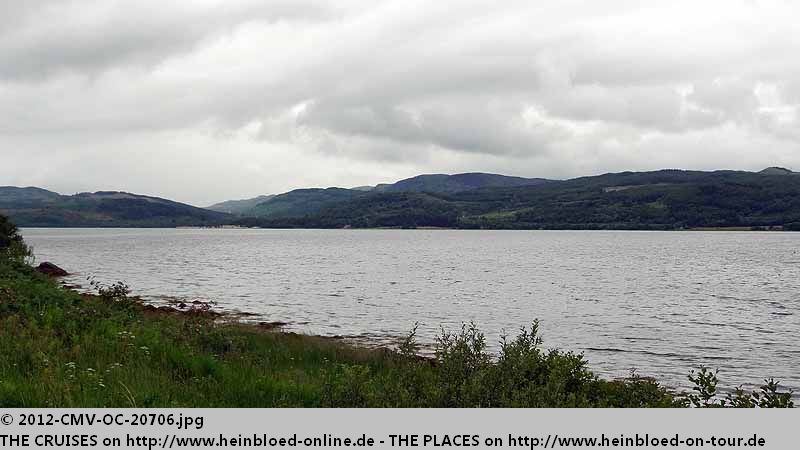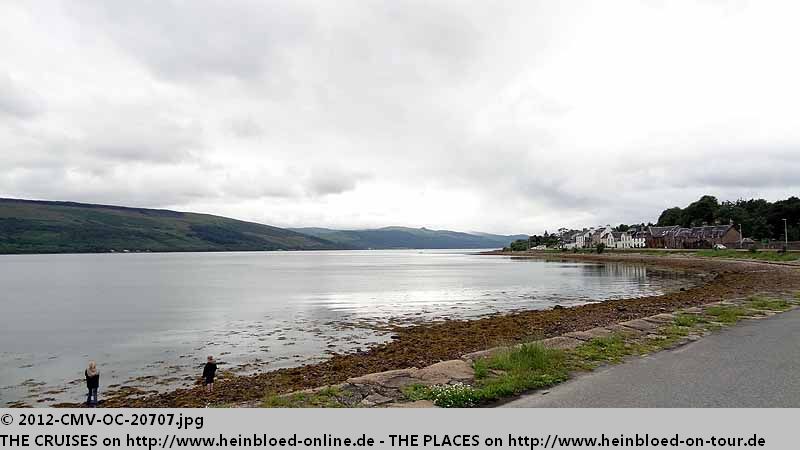 Our destination Invenrary.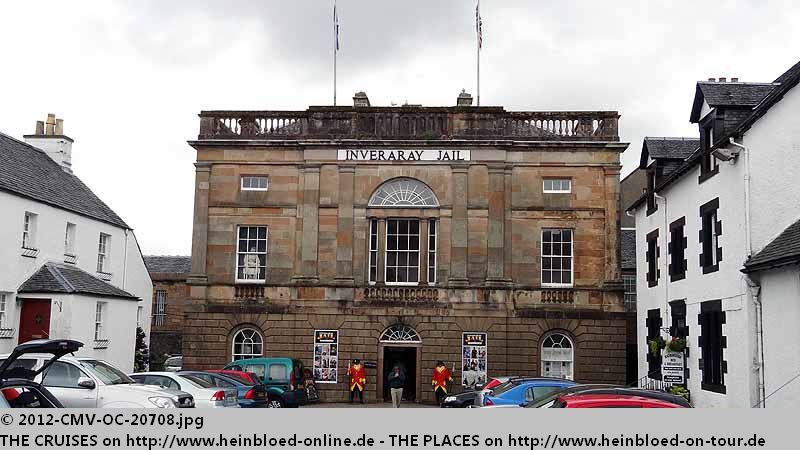 Unser Ziel Invenrary.
Zum
The George Hotel
aus dem Jahre 1777 ging es zum Mittagessen.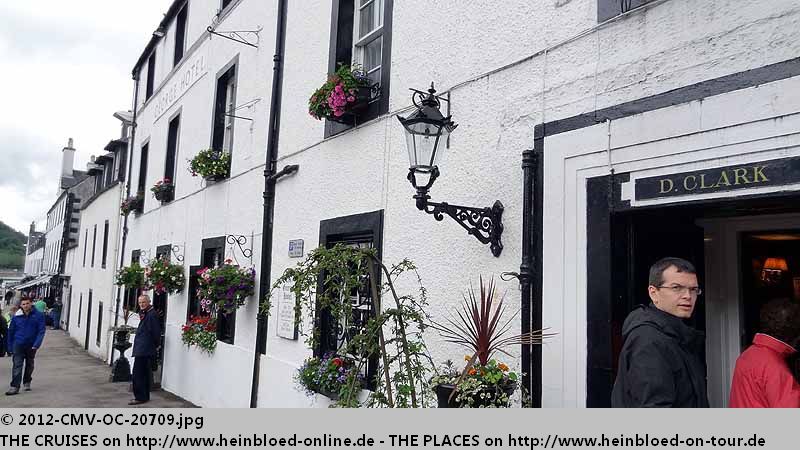 We went to The George Hotel (est. 1777) for lunch.

Haggis, nees and tatties... I had not so much Scottland passion...

Haggis, neeps und tatties
... Soviel Schottland-Liebe besteht doch nicht...
Egal wo ich immer Hühnercremesuppe sehe: ein muss. Nur sie war so angedickt, dass man sonst nichts mehr brauchte.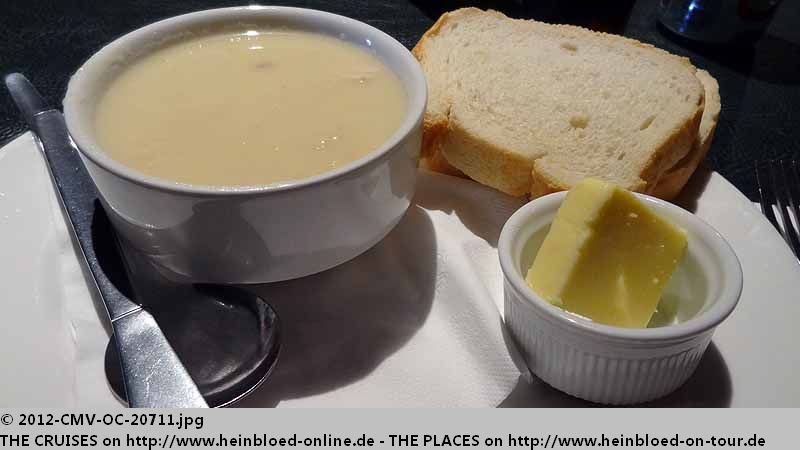 Where I find a cream of chicken soup - it's mine. But it was so thick and rich that I must have anything else later.

Steak-Pie... Yummy...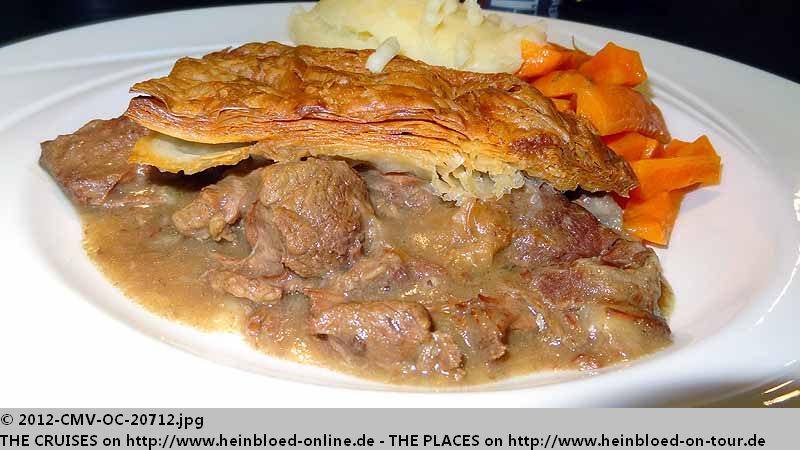 Steak-Pie... Lecker...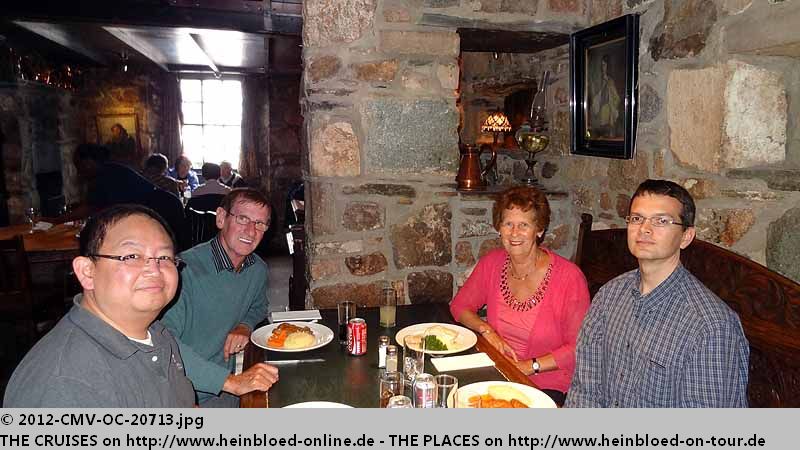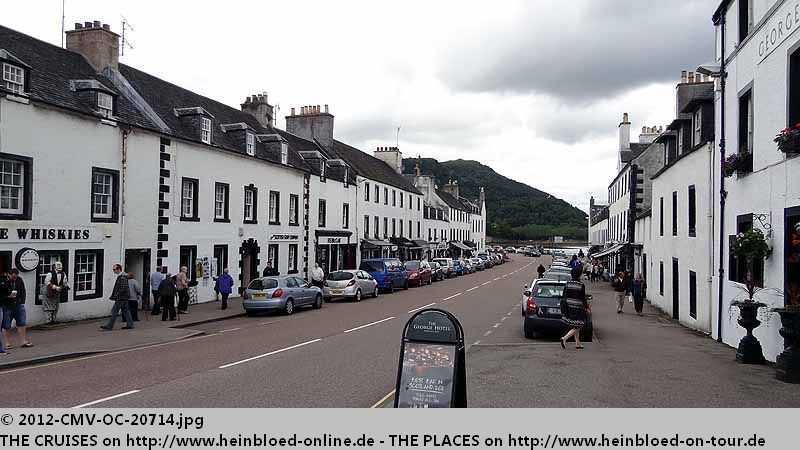 Oh, wir haben in der besten Bar Schottlands 2011 gegessen.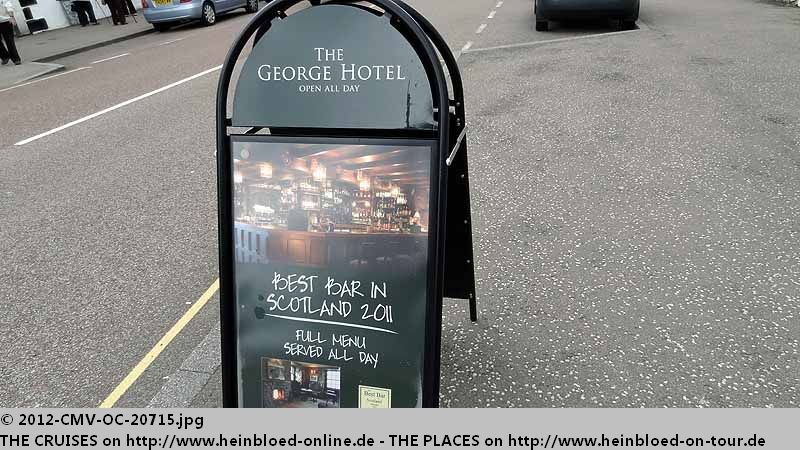 Oh... we ate in the est bar in Scottland 2011.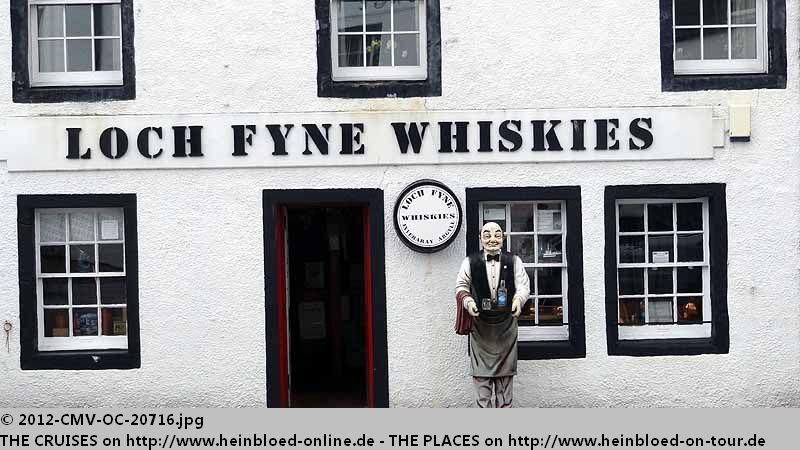 Apothecary... Hat mich gewundert...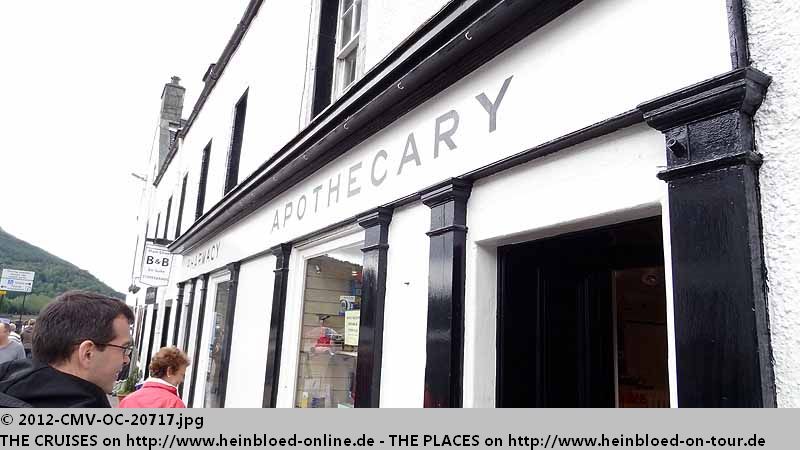 Apothecary... I was surprised...

That was exactly the sweet stores I remember from the books by Enid Blyton I read as little boy.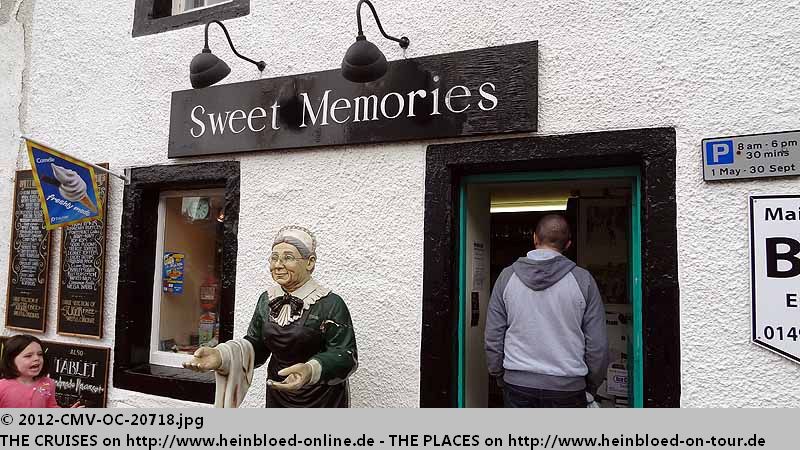 So habe ich mir immer die Süßigkeitenläden in den Büchern von Enid Blyton vorgestellt.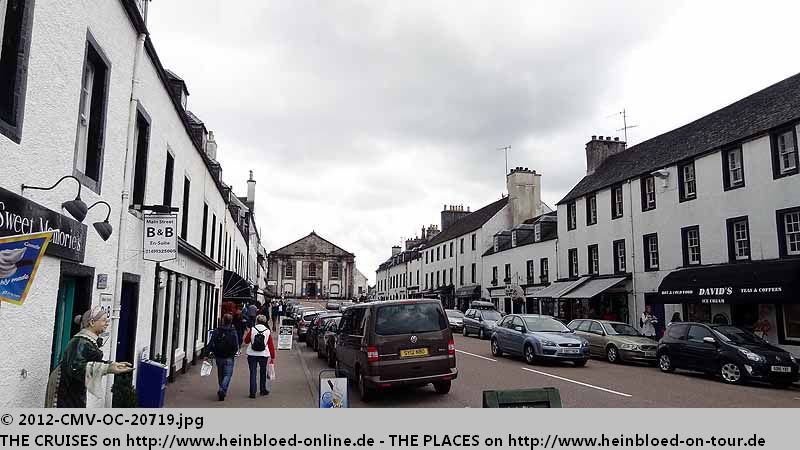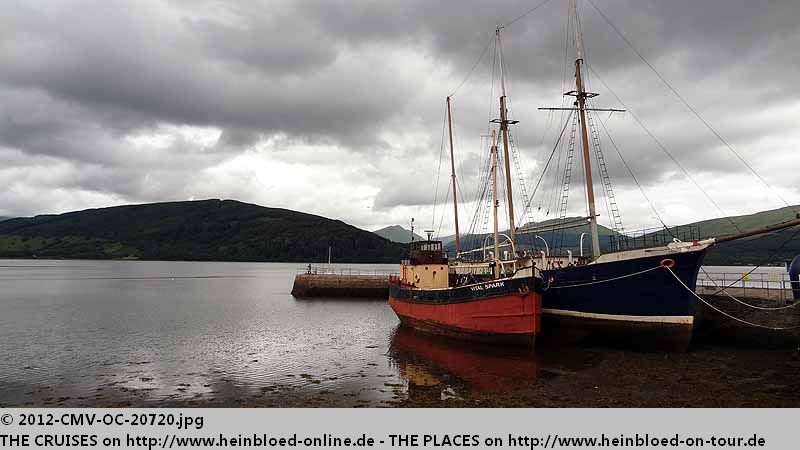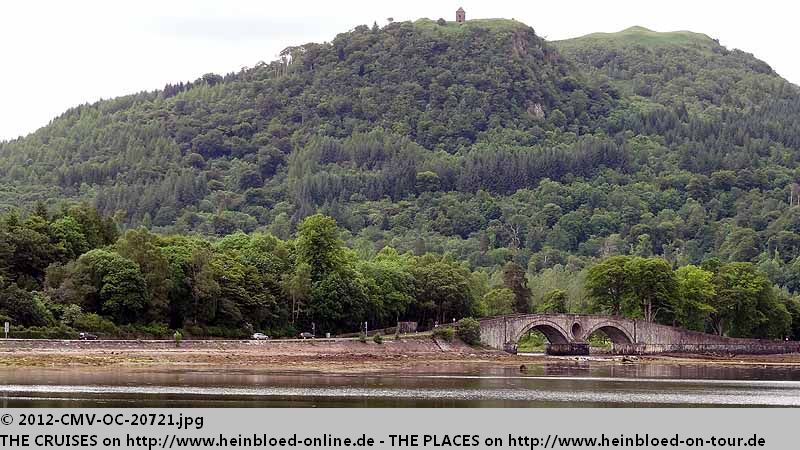 Haggis on roll... must not be...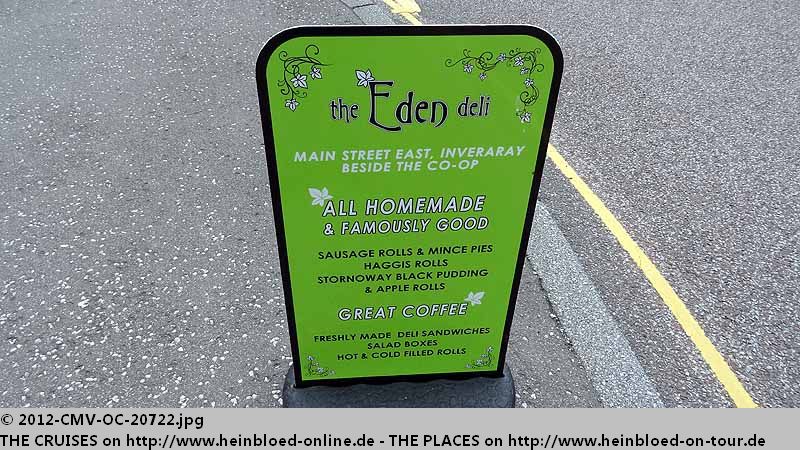 Haggis auf Brötchen.. muss auch nicht sein...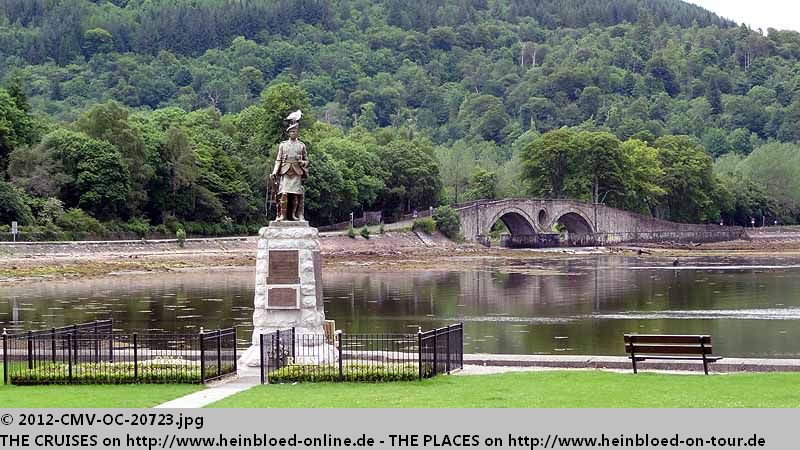 All the seagulls...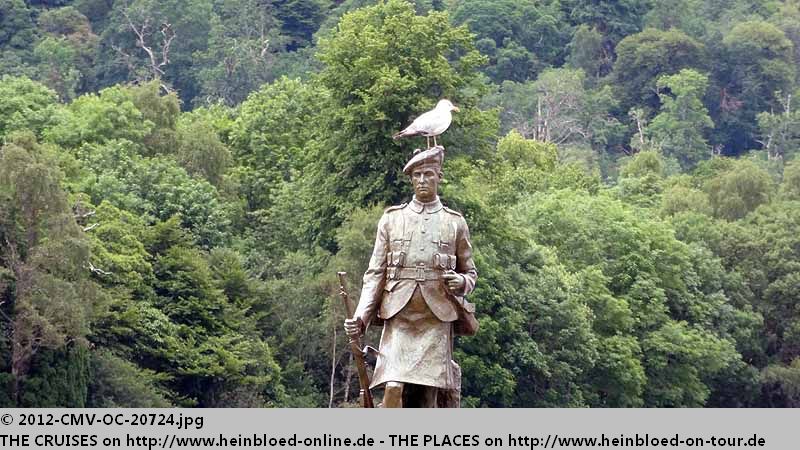 Immer diese Möwen...
Glashu ist der Gälische Ausdruck für Glasgow.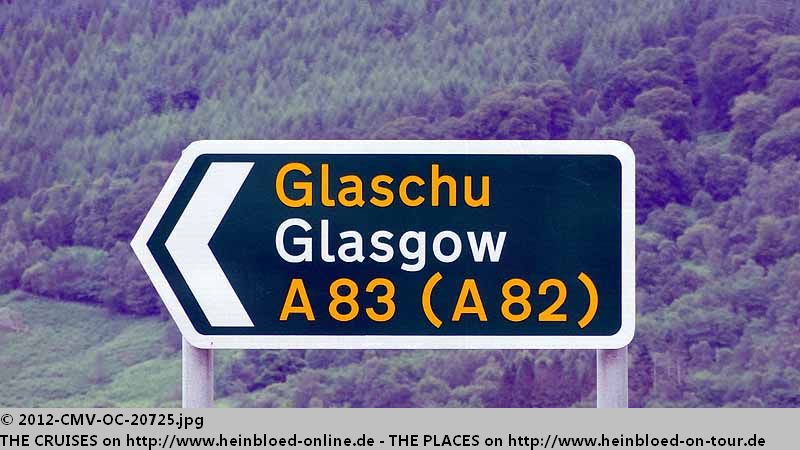 Glashu is the Gaelic expression for Glasgow.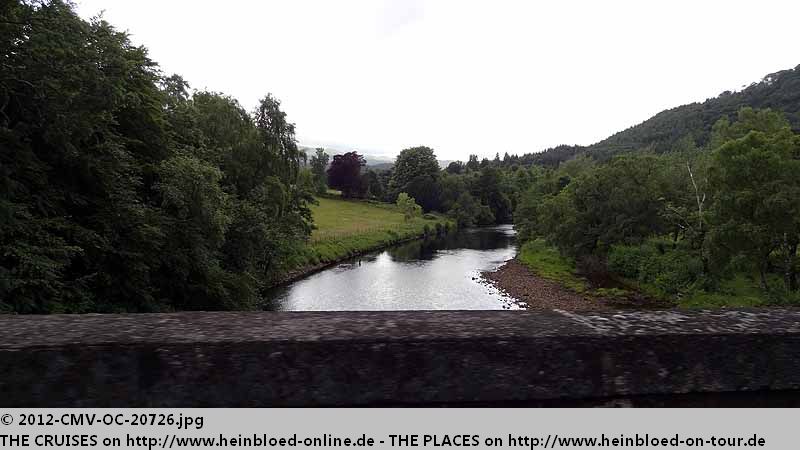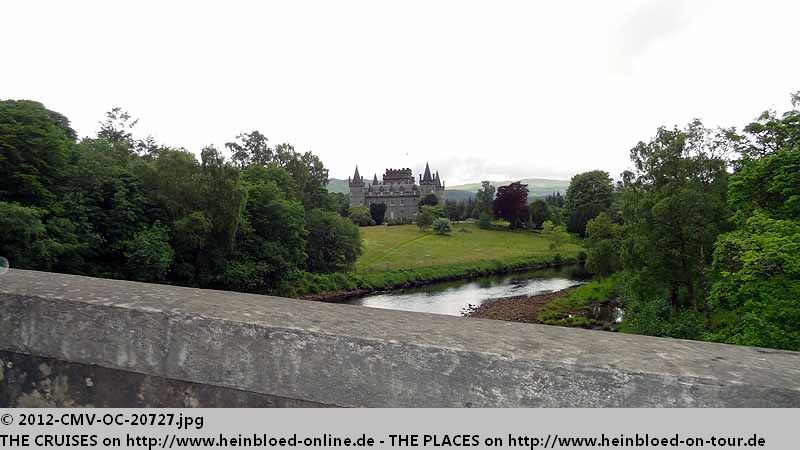 Our friends took us to Edinburgh airport. We went via Loch Lomond. But we keep it for September. We are glad to learn that our friends Agnes and John will take the time to show us and our friends Frances and Eddie some part of Scottland. So we entered the typical Scottish landscape incl. weather.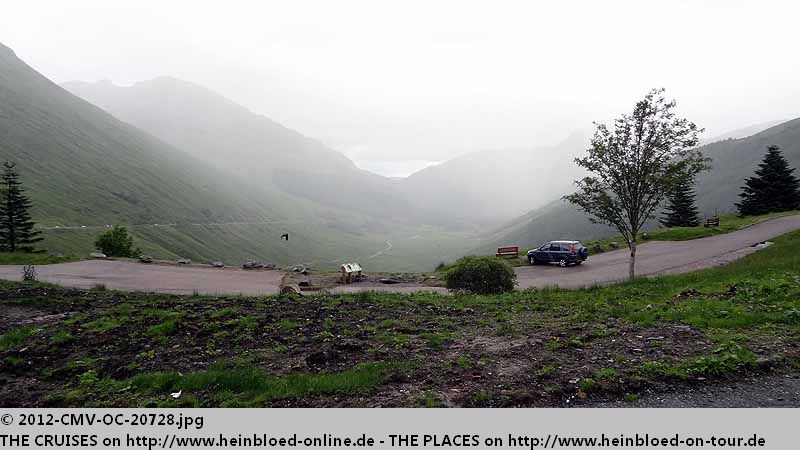 Unsere Freunde haben uns dann zum Flughafen in Edinburgh gebracht. Wir sind fuhren am Loch Lomond vorbei. Aber das heben wir uns für den September auf. Dann freuen wir uns, dass uns unsere Freunde Agnes und John sich die Zeit nehmen, uns und Frances und Eddie Schottland zu zeigen. So tauchen wir in eine typische schottische Landschaft mit typisch schottischem Wetter.
Der Rückflug mit Lufthansa ging gut. Es gab wie üblich fast nichts mehr zu essen: Ein aufgetautes Käse-Croissant.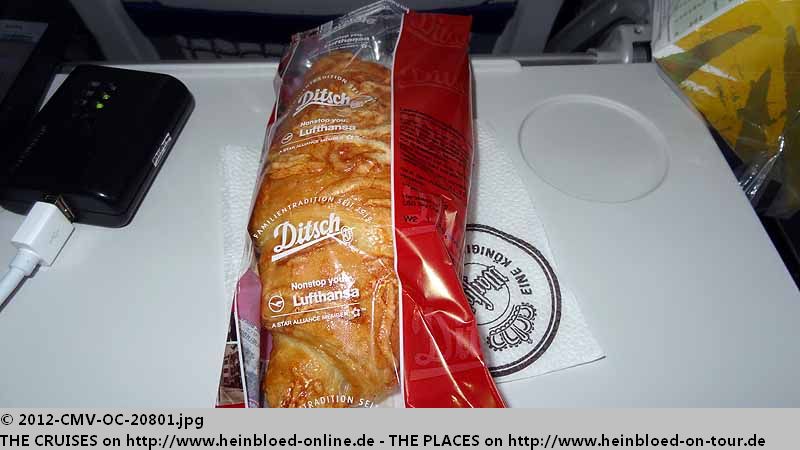 The return with Lufthansa went well. As ususal you did not get too much to eat: A defreezed cheese-croissant.

But we took care ahead.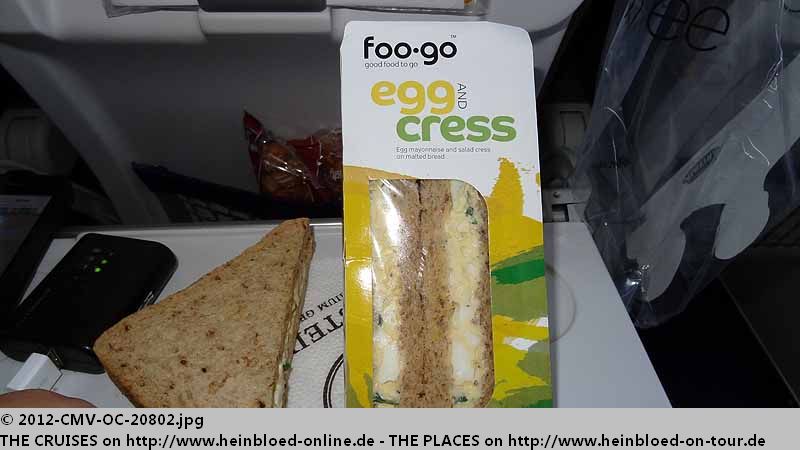 Zum Glück hatten wir vorgesorgt.
Der Flug verging schnell. In Frankfurt ist Bruno dann schon zum Platzhirsch gefahren. 3 Tage mit BahnCard-Ermäßigung sind knapp 30 EUR. Ich warte dann auf unser Gepäck und warte vor dem Terminal auf ihn. So kommen wir doch ca. 15 Minuten schneller nach Hause. Aber in 14 Tagen geht es ja direkt weiter...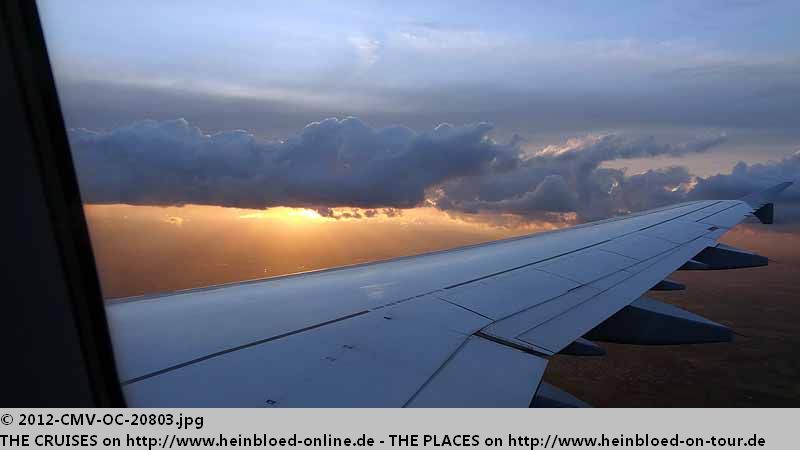 Time flied by. In Frankfurt Bruno went first to the Platzhirsch parking. 3 days with Train pass discount was about 40 USD. I waited for our bags and then for him. So arrived about 15 minutes earlier back home. But we in a fortnight we start again.