Scroll down for English explanations - alternates with German explanations.

Wir sollen zum Parkplatz kommen.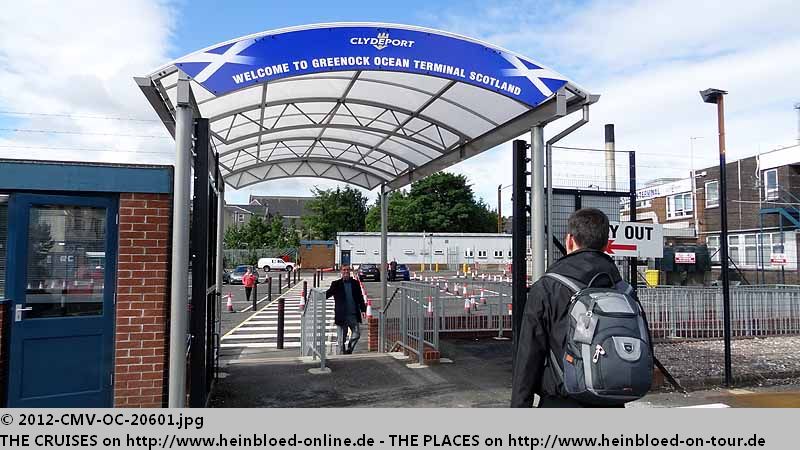 We should come to the parking.

There our friends Agnes and John were waiting for us whom we know from the BLACK PRINCE.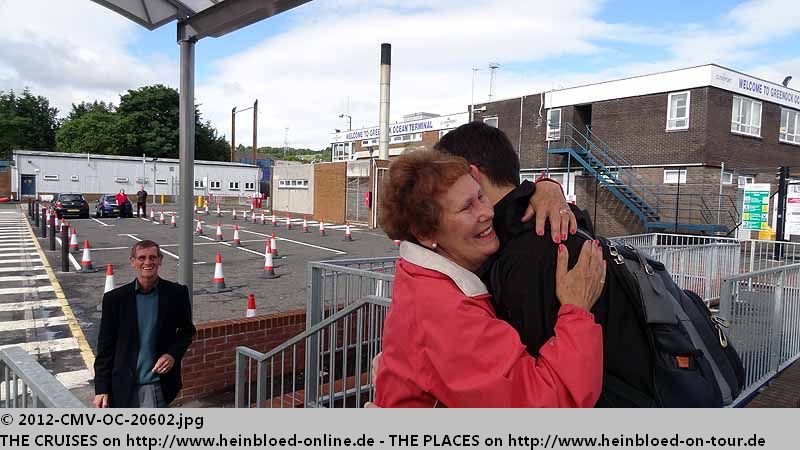 Dort erwarten uns Agnes und John, die wir von der BLACK PRINCE her kennen.
Sie fahren uns nach Dunoon.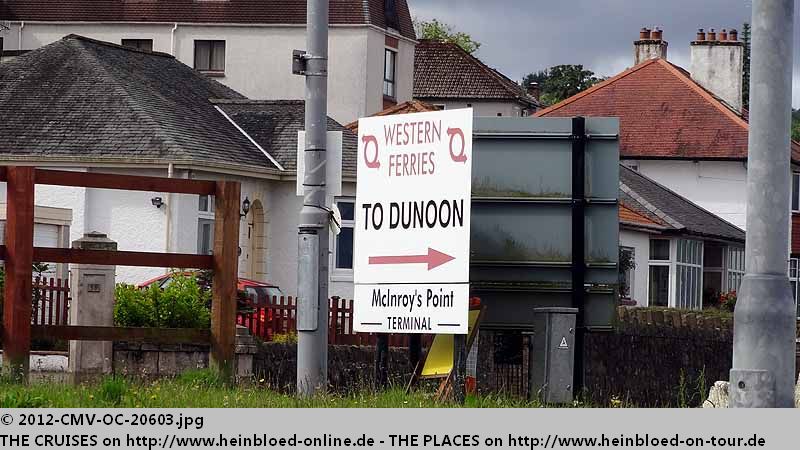 They took us to Dunoon.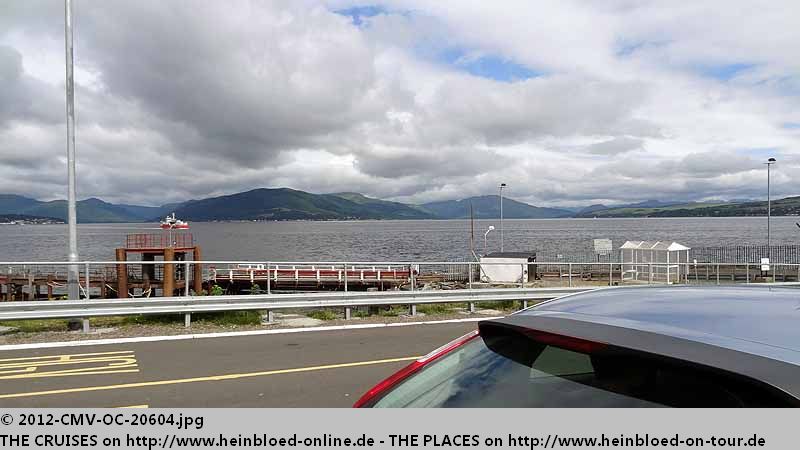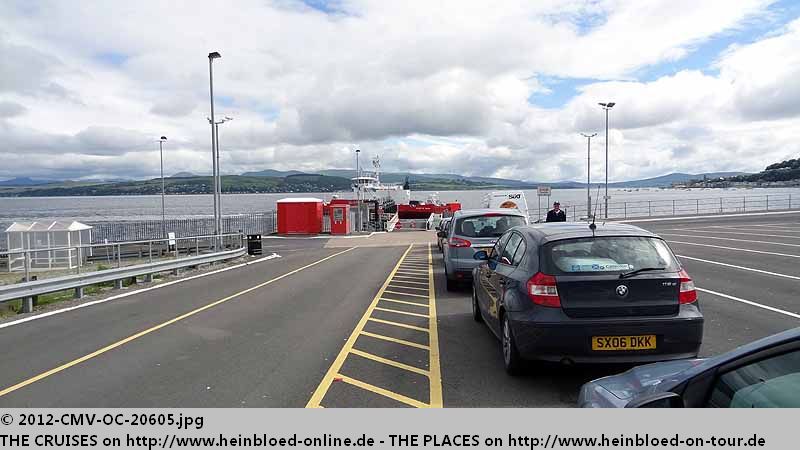 That was the Holy Loch or Holy Fjord.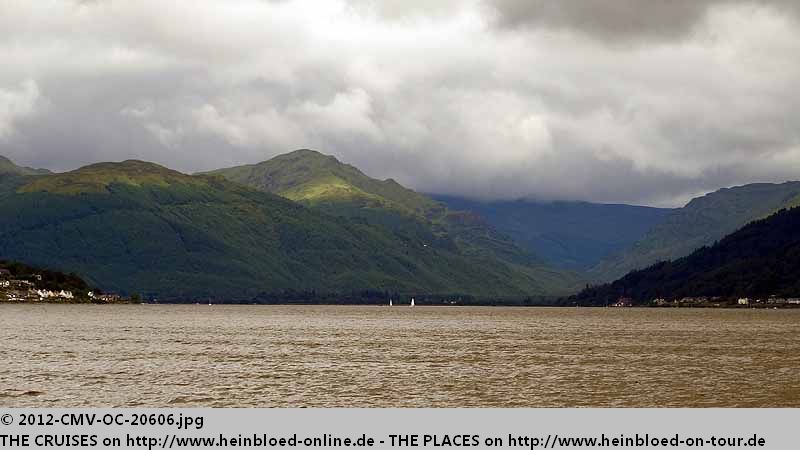 Das ist das heilige Loch bzw. der heilige Fjord.

We were happy that they took the time for us although they just returned themselves from their vacation.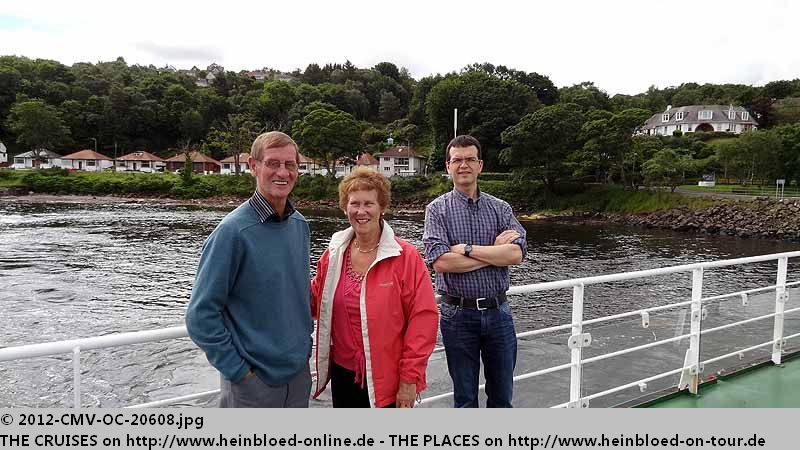 Wir freuen uns darüber, dass sie sich die Zeit für uns nehmen, obwohl sie selbst erst seit kurzem von einer Reise zurück sind.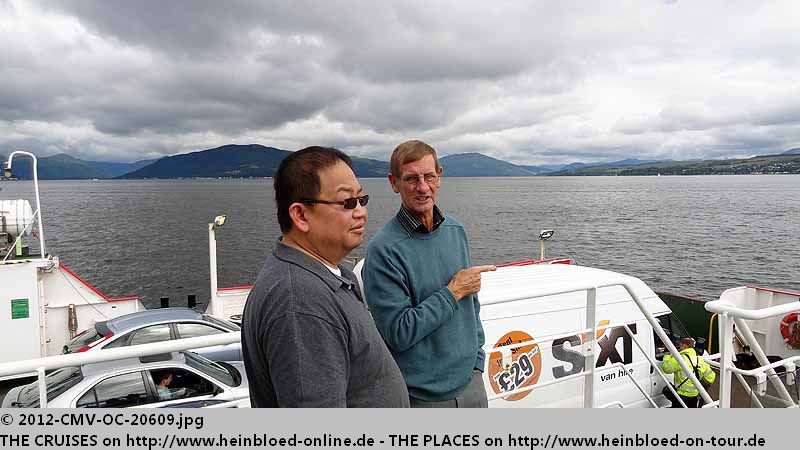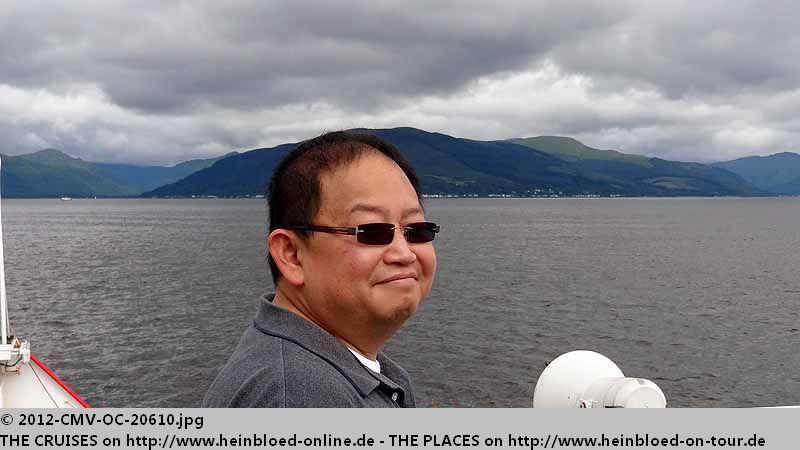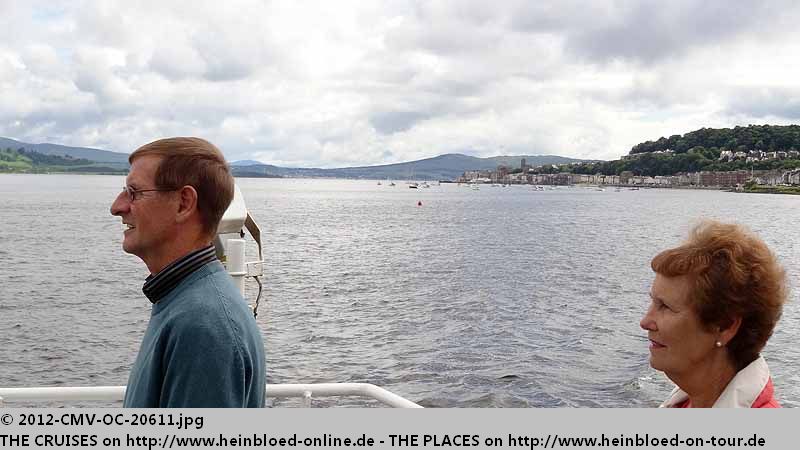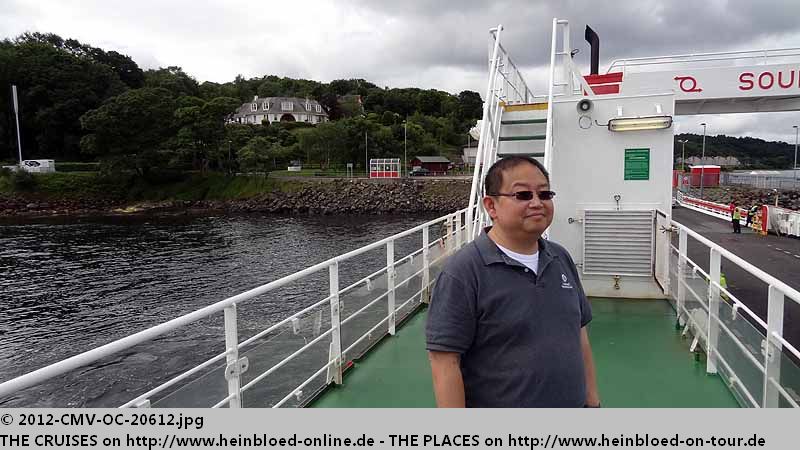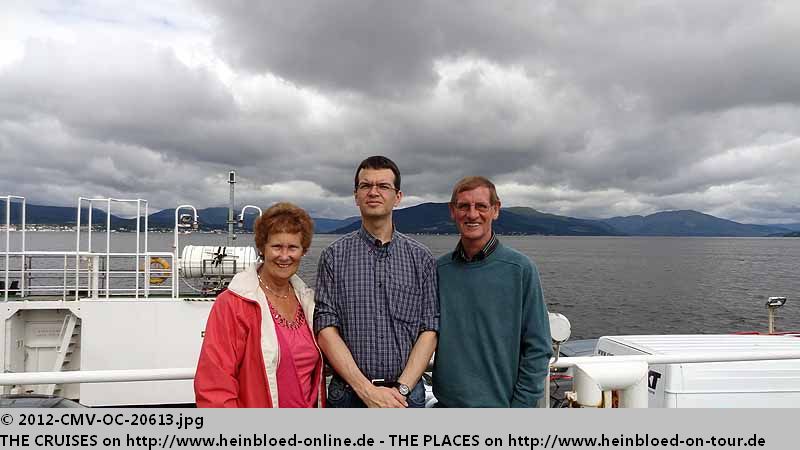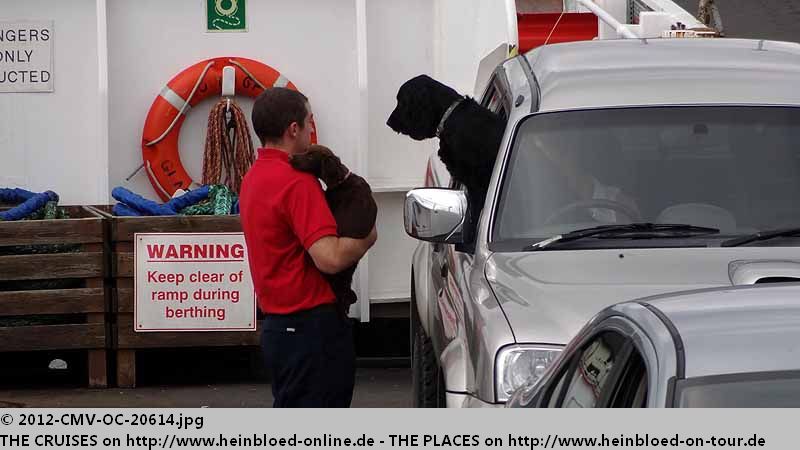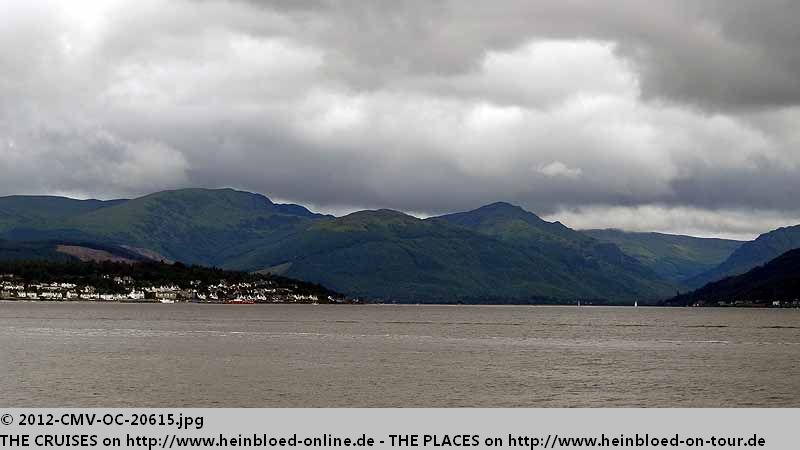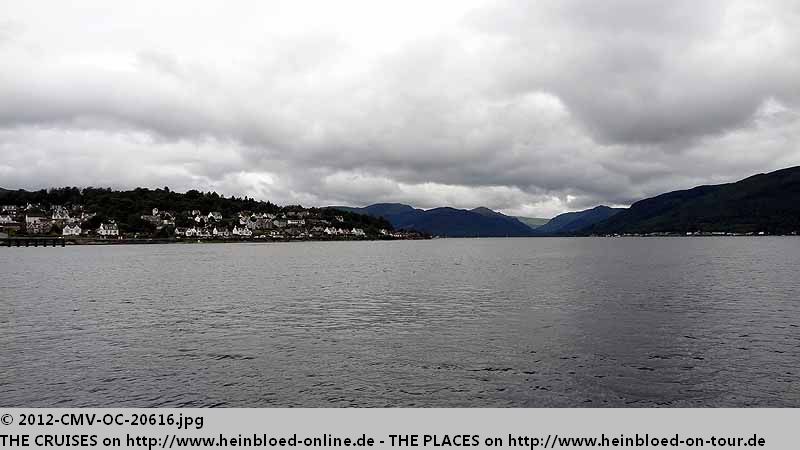 Bei Agnes und John gibt es zunächst mal einen Kaffee und Gebäck. Um den Ausblick zu genießen müssen wir eine ungewöhnliche Treppe hoch...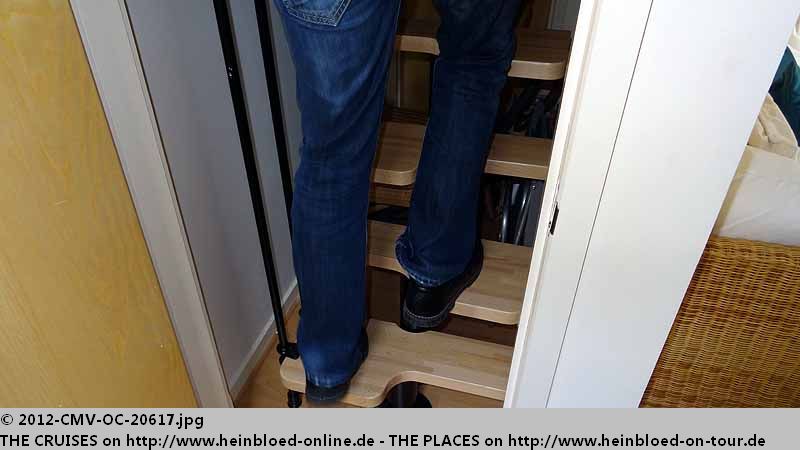 With Agnes and John we had first some coffee and cookies. To enjoy the view we need to climb this strange stairways.

It was a way to create a steep staircase...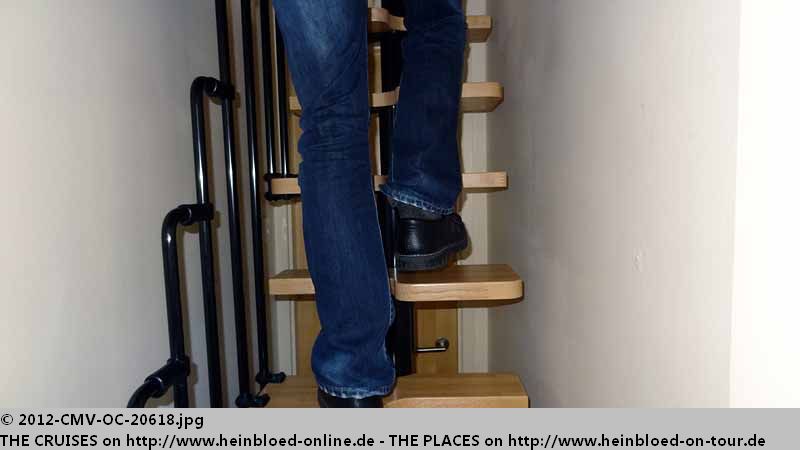 So kann man also steile Treppen gestalten...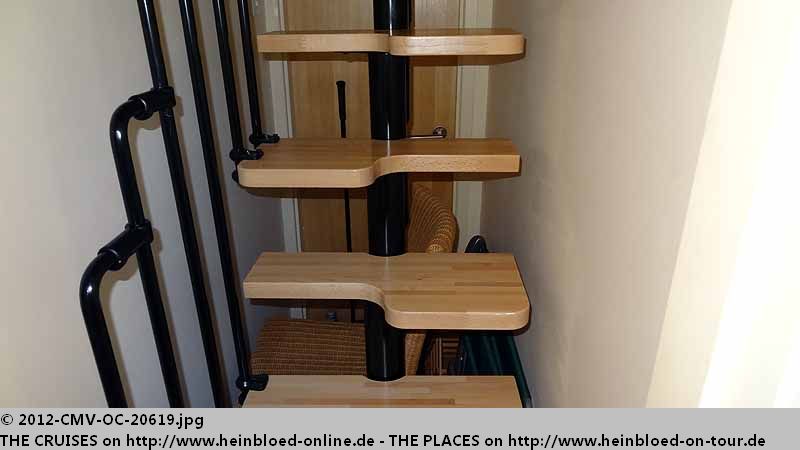 For me as shipspotter it was very practical: you could watch the cruise ships coming in and out.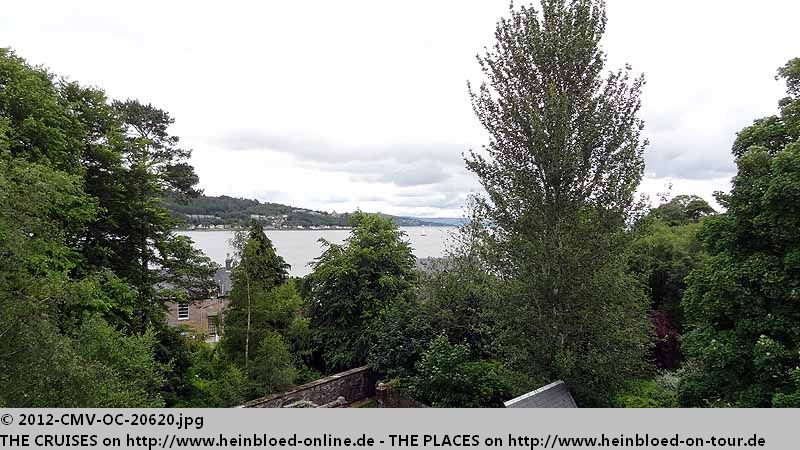 Das ist natürlich praktisch für mich Shipspotter: Man kann die Kreuzfahrtschiffe rein und rausfahren sehen.
Und nun geht es auch wieder runter.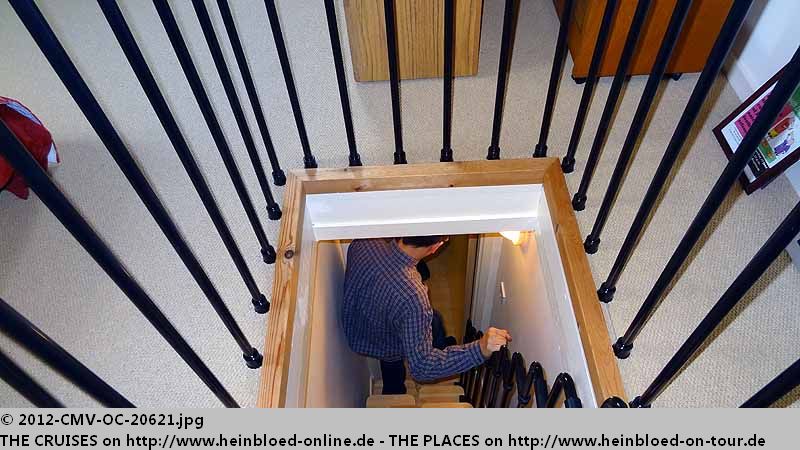 And now we had to get down.